Hi, Natasha! I'll be discussing your piece and the inherent and ridiculous bias therin tomorrow. It's a big problem in your research. A BIG problem. Have a good night!
There's a big problem with their "research". Not only are 99% of the supposed "disinformation" accounts on the "R" ideologically- a bias that cant be ignored - but there's something else
Before I get to that - VOTER FRAUD IS REAL. On their website explaining their "research", they say they AREN'T saying a lot. "We aren't saying these accounts are bots. Or that they KNOW they are amplifying a disinformation campaign. Or that they are doing this on purpose"
(This is LITERALLY propaganda - they took how Twitter is SUPPOSED to work and turned it into "MUH BIG BAD RUSSIA!") but - one of the accounts? Is a friend of mine.
He isn't just a normal person. His twitter account is dedicated EXCLUSIVELY to ONLY DISSEMINATING OFFICIAL GOVERNMENT PRESS RELEASES AND DOCUMENTS.
That's right! It's
@Headsnipe011
! Congrats! You've made the creepy 200!
dailydot.com/layer8/voter-f…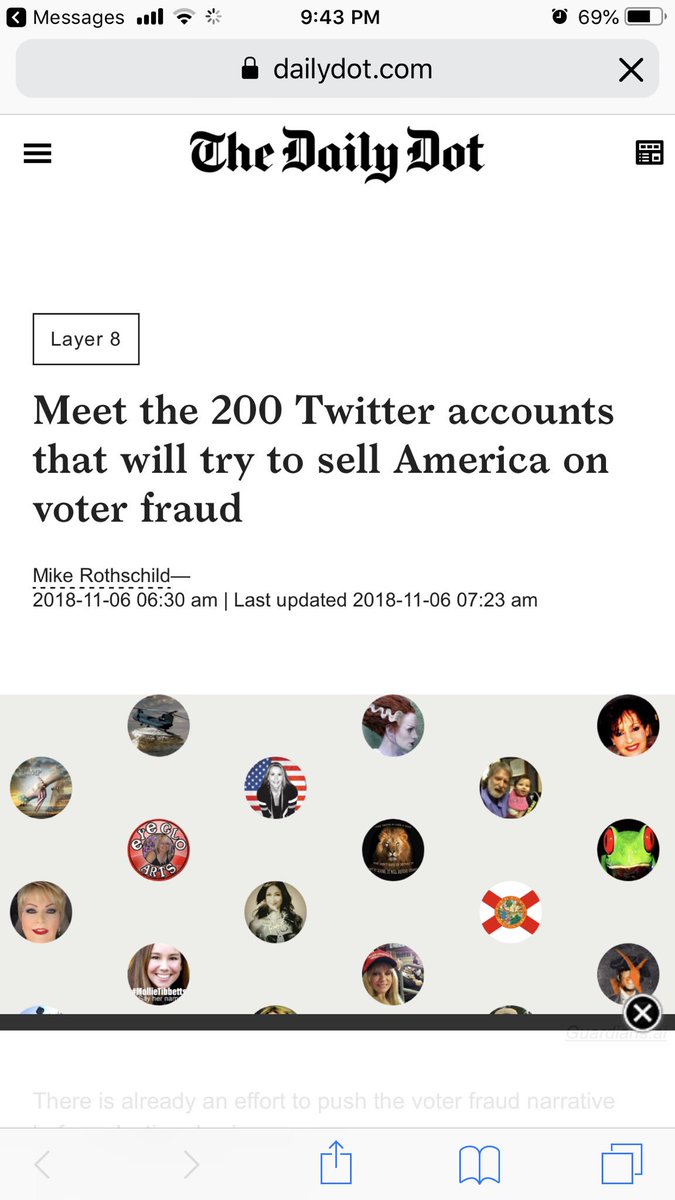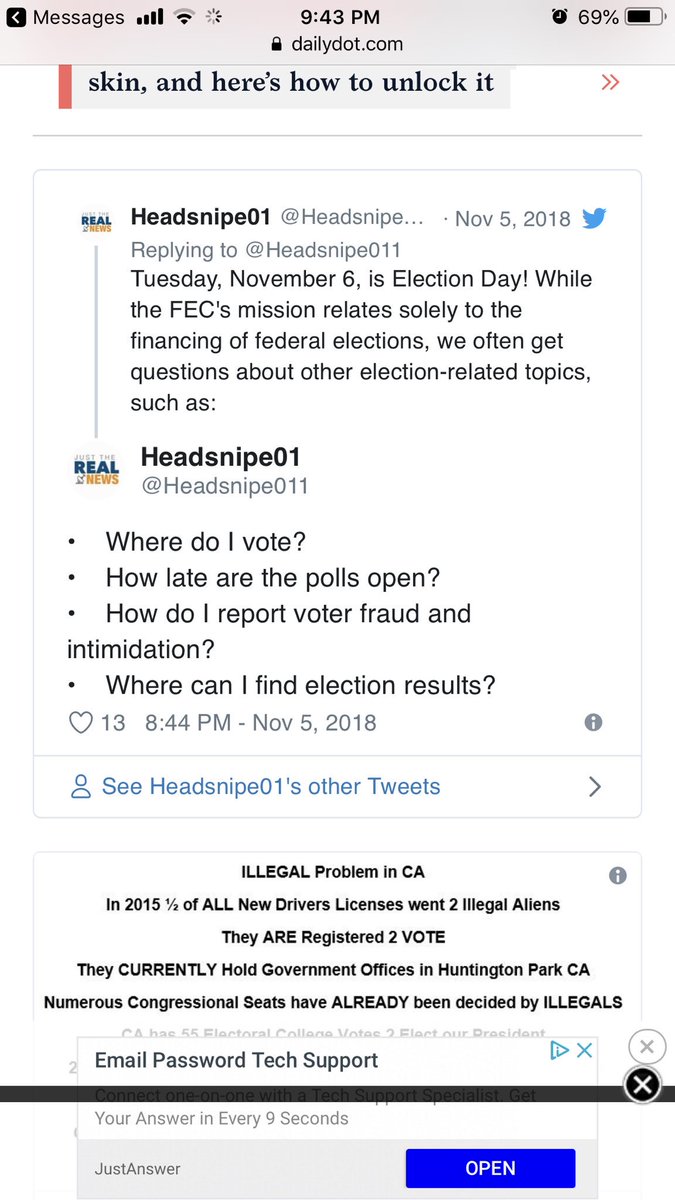 Here's the thing- the tweets this article chose to highlight?? They are ACTUALLY GOVERNMENT PRESS RELEASES ABOUT . . . wait for it . . . Legitimate VOTER FRAUD and programs put in place to stop it! Here, take a look:
This whole "study" is a leftist hit job on conservatives on twitter. Twitter is working as it should and because these pent up left activists don't like that we get traction? They make up some propaganda network and use it in media to push twitter for censorship.
Why is there not one left leaning account in your 200?!?! We learned from the Mueller investigation that they created disinfo campaigns on the left as well. Why are you attempting to shut down discussion about the rampant voter fraud happening?
@JudicialWatch
and California.
Do some looking there. They are redoing an election in NC. Not only that, but why haven't you looked into what they've done in the Alabama senate race?! That was financed BY THE LEFT. If your list of 200 contains an account that LITERALLY works as a megaphone for Gov releases?!
IT IS COMPLETE NONSENSE. NONSENSE.
They LITERALLY quoted this thread:
Check out their "study" that shows you how Twitter is supposed to work, while they demonize the right as disinformation for using Twitter — the way it's meant to be used.
iwr.ai/voterfraud/ind…