I will share this with you guys and leave the rest for you all to contemplate on.

I happen to be reading this book (on suggestion by a friend) and what i find in it explains quite a lot and the things we take so lightly.

The men would want to pay more attention here....
Many may not read this cos they would just assume it's just one of those long threads. But let those who can do so.
This is a
#Metoo
handbook. Available on Amazon i think.
Now examine this chapter....
"Destroying A Man Now (DAMN)"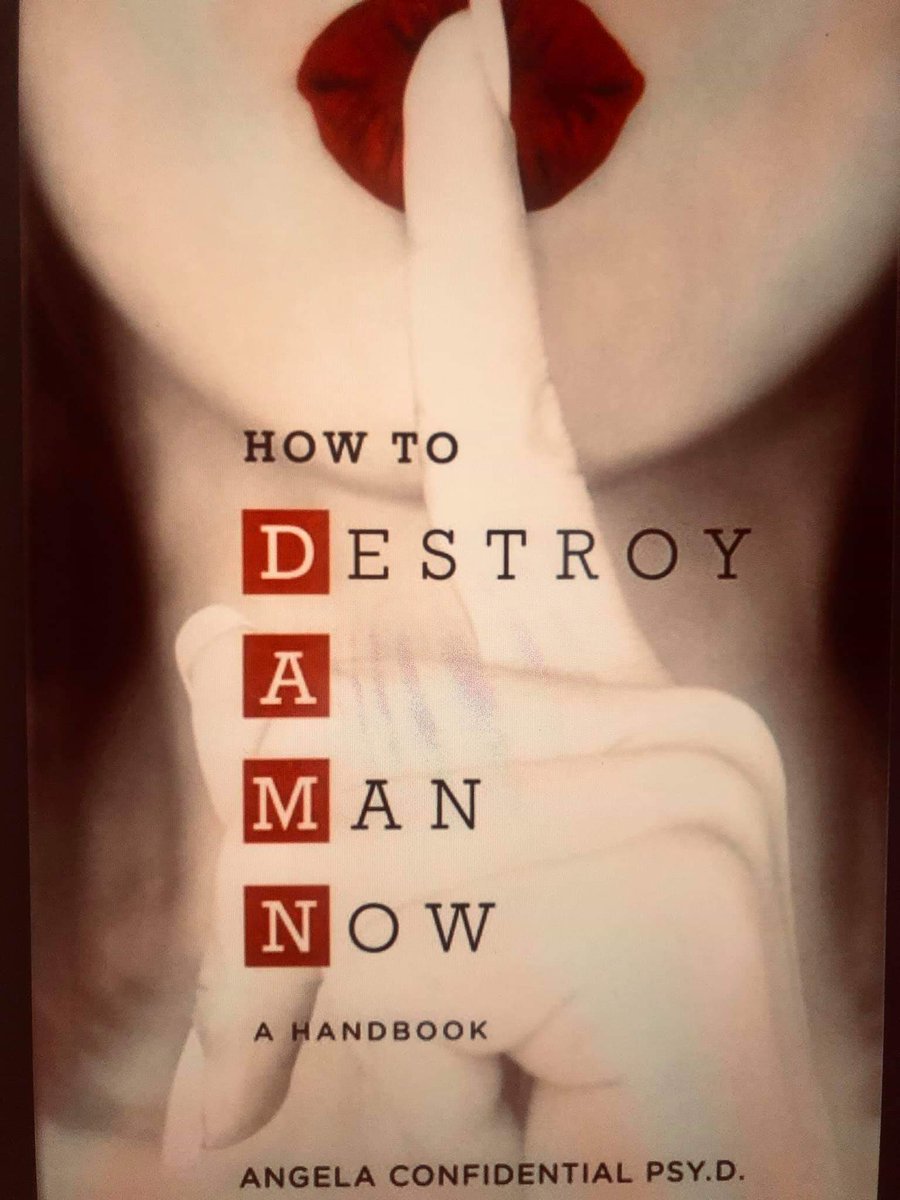 CHAPTER 4

WHY THESE DAMN METHODS WORK

"Having reviewed the DAMN fundamentals, how to DAMN online, and how to DAMN at work, I'm sure you've gotten the gist of how to destroy a man now and can figure out how to apply the same principles in other contexts (like school, divorce,
and child-custody battles). With that in mind, I'll finish this handbook on a positive note with a word about why these methods work. In a word, these DAMN methods work because women are winning! Moreover, we're doing it by turning male oppressors' own patriarchy against them.
Women have gained more power than men while society still operates like we are powerless victims.

In this way, women benefit from both the virtues of victimhood and the power of the oppressor. We also do it openly, hidden in plain sight by patriarchy's selective blindness to..
Women. It's patriarchal society that forever views us as damsels in distress. It's patriarchal society that laughs at the thought of a man being a victim of a woman. It's patriarchal society that defines violence as physical, in terms of beatings and broken bones, but never in...
...terms of allegations and broken lives

Even when studies show that women are just as violent as men when "violence" includes things such as verbal abuse, reputation ravaging, and emotional abuse, patriarchal society still cannot perceive women as aggressors.
Despite men being far more likely than women to be the victims of violent crimes like homicide, men are still perceived as less deserving of protection.

Even present-day federal law still requires men, but not women, to register for selective service - the military draft.
In other words, with women gaining power in politics, we can send men to die for us in war without ever having to go ourselves! Patriarchy's persistent perception of women as weak is so deeply ingrained in society that it is embedded in law.
When they say the future is female, this and many other reasons is why."

END.

Now, DO YOU ALL STILL THINK THIS IS A JOKE??