REVIEW TIME
You're a polyglot, you just don't know it.
Because besides the verbal language(s) you speak, there's also a language that's understood by everyone: BODY LANGUAGE
And since
@OfWudan
has a body language course out, I decided to purchase and review.
16 POINTS COVERED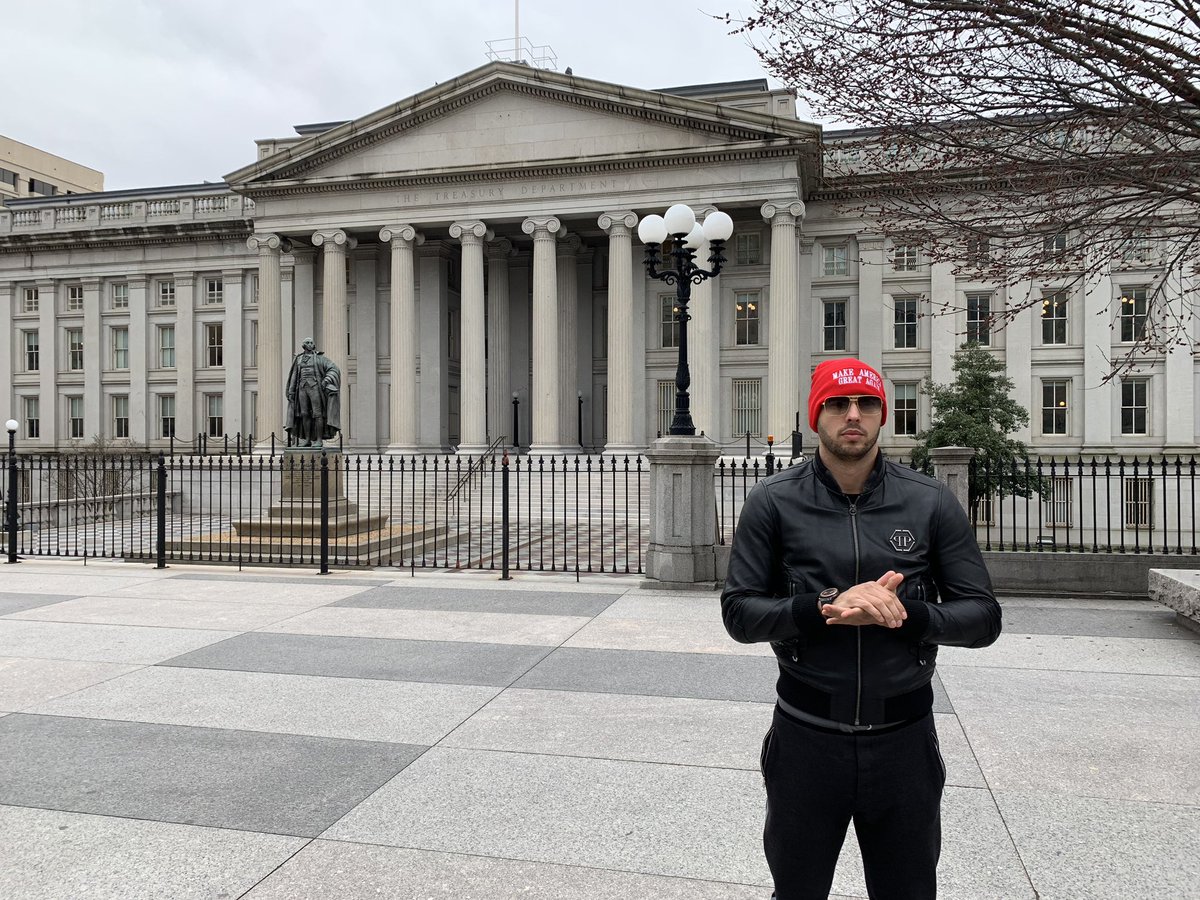 1.
Why BL is important and the basic rule of thumb to follow
You think you know but there's one FOUNDATIONAL concept you need to follow to get your BL on point.
@OfWudan
explains how to think according to guidelines, not follow specific behaviors.
2.
Do you know this unusual BL hack for sitting?
Putin uses it.
I've used it too (unknowingly).
Do you know how to sit properly?
How to sit when you're attentive? When you're indifferent? When you're submissive?
3.
What to do to project an image of innocence
Tate's been trialed before (and not only by Twitter PC police and anon brigade).
He's also big.
Big men can have a problem of appearing TOO DANGEROUS
Course explains how not to
(and you can deduct from it how to do the opposite)
4.
Where are your hands?
Your HANDS are good for more than jerking off and writing angry comments on Twitter.
Knowing how to use them in conversation is paramount.
This is an EXTENSIVE part of the course with step-by-step explanation and examples.
5.
How to speak convincingly
Do you have a powerful
@IvanThrone
like commanding voice?
There are some basic errors you're probably making that you need to fix. Pay attention to how.
6.
Do you know how to lie?
Lying is much easier than you might think.
If you know THIS RULE that you need to follow.
I also expect a future video update with a lie detector 😏
7.
How to change your BL for girls
Do you know how to appear DESIRABLE to women?
Make her think "who the hell is this guy and why is he making me tingle?
Also explained in the course.
8.
The unique way of intimidating and scaring people that you didn't know of
Another EXTENSIVE section.
This covers much more than intimidation: de-escalation, surprising people, gathering respect
Tate explains what you've been doing it the wrong way round and why.
9.
Why so serious? How to smile
Do you know how to smile?
When?
For whom?
Your smile is a WEAPON. Do you know how to use it or is it a water cannon?
You'll learn when to smile and why.
10.
How to use eye contact
No it's not as basic as "look people in the eyes".
Course goes into more detail about WHEN to do that and WHERE TO LOOK when you're not doing that.
11.
How to impress your boss and get a raise and a company car even though the company doesn't have money for it
Another IN-DEPTH section.
This goes a bit beyond BL and into negotiation.
How do you appear competent even though you might not be?
Sales tactics covered.
12.
When to lean in and when not to
We all know those pictures.
"duhh he looks so beta in that picture. Look at him leaning in"
But sometimes you SHOULD lean in to people (not only women).
Do you know how and which effect it'll have?
13.
How to look like a boss when she wants to take a picture with you
OF COURSE you want to know this.
Probably the biggest reason why you want this course is because you want to look like Tate on pictures.
He breaks it down step by step with pictures to illustrate his points.
14.
How to avoid conflict and how to assert yourself (by Tristan)
Tristan talks about protecting your "herd" in the club, how to carry yourself around other men and how to not even get in a fight. One of the updates.
In summary:
Was it worth it?
Yes.
Would I buy again?
Yes.
Should you buy?
Up to you. This review was to tell you what you're going to get. If you don't want to buy, cool. If yes then go here:
bit.ly/TateBL
Detailed review with an added bonus going out on my list in 60 minutes.
Sign up:
moscownightguide.com
(no, I don't sound like Ben Settle)