Is
#FoxNews
targeting me?
Out of all the Fox clips I've used, why go after me for this one?
#MSM
news falls under "The fair use act" right?
I'm not even monetized
@realDonaldTrump
[they] took down your interview sir.
Message in it? Will rewatch and see.🔎💻
Strike 2 for me☟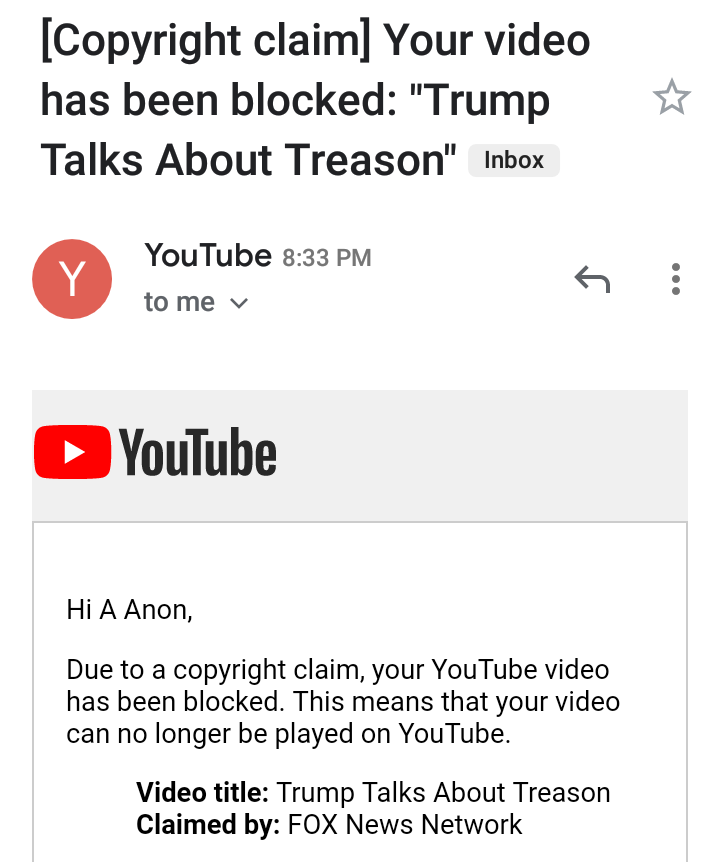 I'm putting up a Biden video up tomorrow. Let's see if It gets me banned. 😂😂😂
Update. 3 videos downed by Fox News.