1/I know folks are nervous or frustrated with calling for
#impeachment
. Many would prefer to focus on policy, organizing, and GOTV in 2020. I think we can do both. Also saying, 'We just need to vote Trump out' is not going to be as easy as folks think. Why? Voter Suppression.
3/
The FLGOP lead House proposee that those with "felony records" need "to fully pay off all pay court fines and fees — including fees that were not imposed by a judge as part of their sentence — before they can regain their voting rights."
vox.com/policy-and-pol…
4/This is essentially (OK literally) a poll tax. Gov. Ron DeSantis is trying to argue that Amendment 4 needs more 'clarification'. To quote
@AndrewGillum
"Putting a price on restoring civil rights is unconstitutional and wrong."
nytimes.com/2019/03/22/opi…
5/Why did
@HillaryClinton
lose 2016? It's not because she didn't visit Michigan (that talking point needs to die) it's because of VOTER SUPPRESSION! Did you know Russian disinformation is a form of voter suppression? It is! They interfered in 2018 & will do so in 2020 w/ GOP help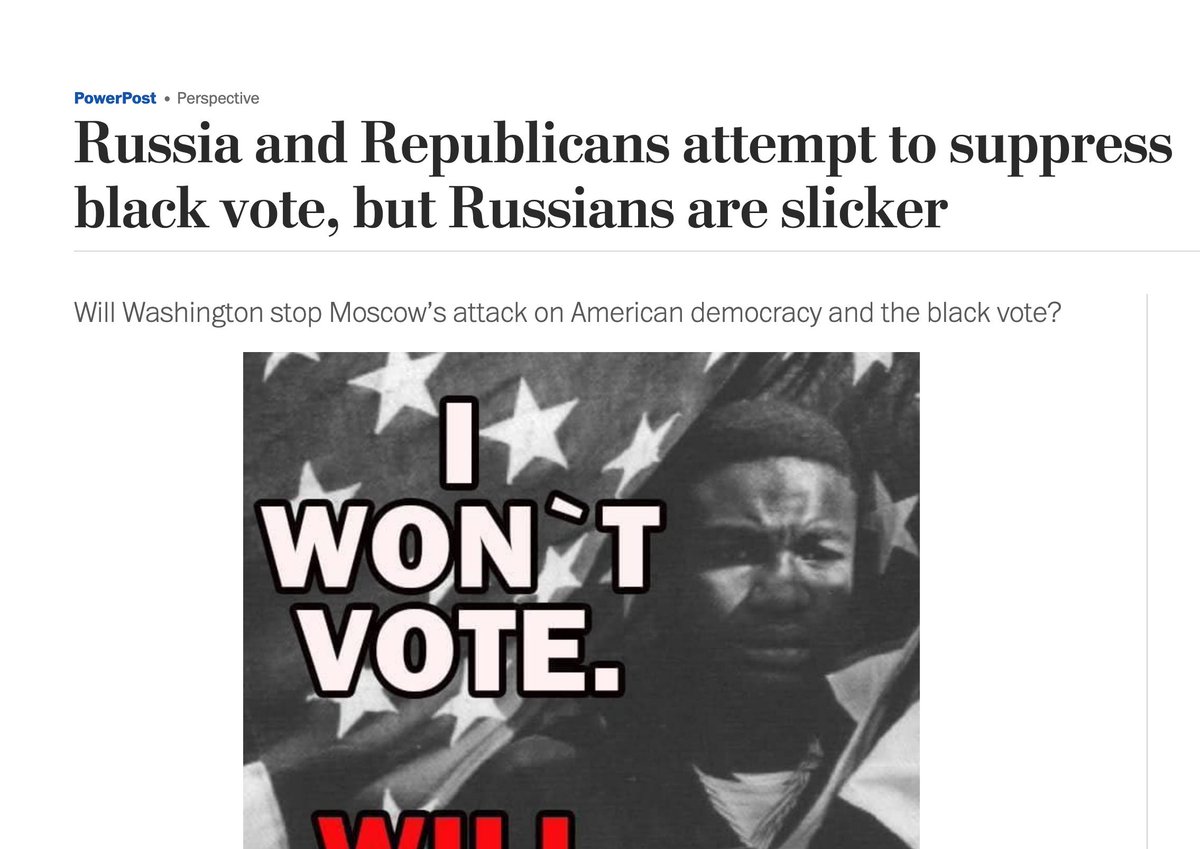 6/
"These campaigns pushed a message that the best way to advance the cause of the African American community was to boycott the election and focus on other issues instead. This often happened through the use of repetitive slogans." Racist, right? Yep.
washingtonpost.com/politics/2018/…
7/
GOP helped of course: "Almost 1,000 polling places across the country have closed since the Supreme Court struck down key sections of the Voting Rights Act in 2013, "many of them in southern black communities." GOP WORKS OVERTIME to suppress the vote:
pewtrusts.org/en/research-an…
8/
We saw what happened in GA to
@staceyabrams
. The GOP closed, moved, and/or consolidated polling sites. Again, SO GROSS. Don't think that they won't use that play again. Brian Kemp also attempted to institute an 'exact match' policy. What's that?
vox.com/policy-and-pol…
9/Before a judged ruled it against it, exact match put 53,000 GA voters on a "pending" list saying there was a 'discrepancy with their voter registration' (e.g. it wasn't an 'exact match') Some were thrown out because their address said DR. instead of DRIVE. 70% were black voters
10/You know who else had their votes suppressed en masse? The disability community. There are over 61 million disabled adults in the US. 66% of "voting machines had at least one impediment to people w/ disabilities." WHAT?! Yes, the worst.
#CripTheVote
pewtrusts.org/en/research-an…
11/You know what else is the worst? Our voting machines. We have a massively aging voting system, meaning they can't have security updates. Something Russia knows. According to
@CynthiaMcFadden
2/3 of our states need to update their system but don't have the resources to do so.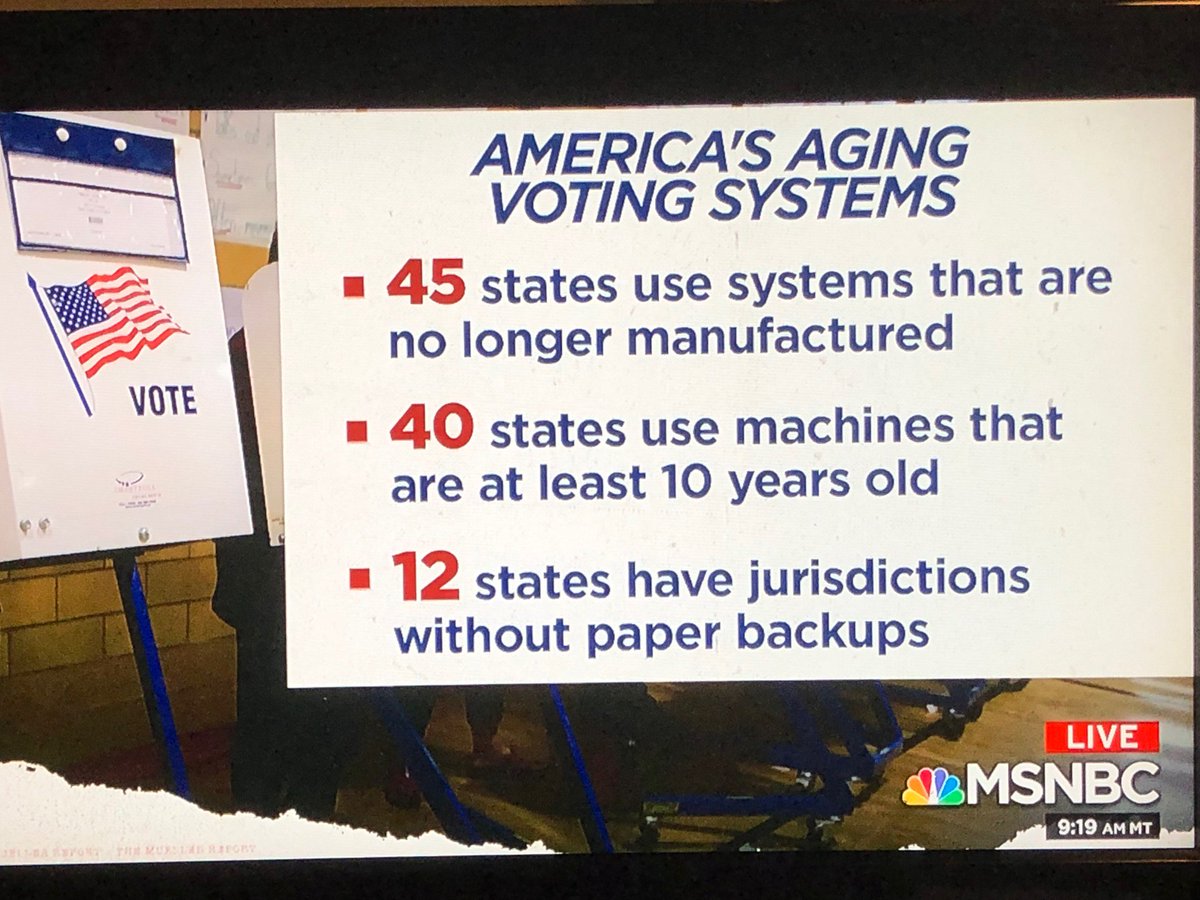 12/
Between reports from our Intelligence community and the redacted Mueller Report there is no doubt Russia interfered in our election and suppressed the vote and will do so again. So I say
#ImpeachTrump
. Why?
nytimes.com/2019/04/18/us/…
13/
Because he'll no doubt benefit from Russian interference again, this time on steroids.
@GOP
voter suppression efforts in GA & FL were successful, they'll be emboldened. Impeachment can shine a light on both Trump's corruption & the GOP's voter suppression efforts w/ Russia.