Unironically we should abolish parenthood and I DONT mean 'genitors' or some Plato's Republic nonsense so don't even try it.
As in we should eliminate the notion of exclusive stewardship by and dependence on a specific set of juridically sanctified individuals, usually but not exclusively, bc of some genetic relation.
Tamara Metz has a good book on this—'Untying the Knot'—and she's not even a radical, she's a Nussbaum style liberal
I mean the trite phrasing is it takes a village—but a broken liberal correctly strikes twice a day, and it's not a bad idea in theory
To reiterate I am not saying we should forcibly rend children from their parents and raise them in some Platonic dystopian pod collective, I just mean the range, quantity & diversity of kin should be expanded, children's autonomy respected & parental juridical supremacy eroded
It's not even a radical idea, the 'abolish' phrasing is a red herring lol
The central contradiction of child rearing in state & capitalist societies is that children are treated both as incompetent sentimentalized angels to be cherished AND as commodities, lumps of human capital, and it's a contradiction.
Parents are expected to have total responsibility for their children (and enjoy it), as well as be totally sovereign, but ALSO if parents, yknow, let their kids play in public or are strained for resources, they'll have their child forcibly removed from them by the state.
On top of this, property & contract relations and the lack of common public resources & space, suffuse the entire relationship—marriage is a contract, albeit one that, while sentimentalized, is declining in importance statistically speaking, & the house is treated as a 'castle'
As a result of 'globalization', capitalism & the state, these relations are being exported to other countries that didn't have them before. China & Japan have seen a vast decrease in their extended kin relations (albeit nowhere near as badly as the US & Europe), for example.
While the extended kith & kin dynamics in many non-'Western' cultures are certainly superior to the alternative, what they still share with the West is the sacralization & commodification of both children & marriage.
As Godelier documents in 'Metamorphoses' & 'Transformation' of kinship is the absurd variety in kith & kin relations, including ones that assign no social significance to genetic relation at all, to others that see it as exclusively paramount.
As is pointed out in a volume edited by Clarke & Harraway 'Making Kin Not Population', the operative principle in most families is the latter, the 'biopolitical' focus on 'population', an economic resource to be controlled.
As Graeber points out in 'Theory of Value' and in 'Debt' much of what we see as political economy isn't so much about the production/reproduction of commodities but that of people & of social relations—the commodities are a stand in, or 'fetishism' as Marx would call it
And in 'Why Do Men Barbecue?' The author discusses the normative values that undergird kinship systems from gender to reproduction to marriage to co-sleeping, as well as addresses the pediatric literature in their effects.
One commonality is that many pediatricians & child rearing scholars simply make normative statements about what is ideal without actually looking at controlled effects on development—pathologization of difference is common.
At times he can be silly, but Howard Gardner's work on multiple intelligences (which dovetails quite well with Nussbaum & Sen on 'capacities') & early childhood education is quite good & he discusses a lot of this stuff.
So, for example, Emilio Romagna, an area with a strong anarchist & autonomist traditions is considered by most pedagogical scholars on the subject to be THE best place for Pre-K & Pre School education.
In their formulation, childrearing & protection is considered the obligation of the community, public property is considered to be a common resource, and children are given basically total freedom to move around, explore, play, socialize etc
As the sayings go, Finland is supposed to have the best middle & high school. Part of that is the same principle, as only 20% of performance is determined within school, they created a massive community infrastructure based around student flourishing & autonomy outside the school
TheUS Has the best college & uni system, and for better or for worse (considering all the problems we know about it), this is in large part bc it balances rigor, communal living & independence, albeit subject to excessive social & economic constraints.
Nisbett in his culture of intelligence & intelligence how to get it, emphasizes the research showing that exploratory freedom, interaction, communal resources, independence, curiosity etc
He also shows that Focusses on general competences is superior to specifics at least early on, i.e. teaching hard work, introspection, socialization, logic, induction, critical reading, music, etc as opposed to the litany of the 3 Rs (resding writing arithmetic)
Sahlins in 'What is Kinship' argues we should reformukaye it not as a biological or reproductive relation but as relationality as such, drawing an analogy to Tomasello's ideas about human social cognition & 'being with' others.
It's really quite interesting how the anthropology, political theory, feminist, pedagogy, radical schooling, pediatric, and developmental psychology literatures converge on many of these topics, or are, at the least, remarkably consistent with each other.
P. Freire, F Ferrer & J Suissas work on schooling as a form of liberation, a dialectical & creative relation, founded in equality, creativity, autonomy, holism, interaction etc is remarkably well supported by the data at least for early childhood education
It's a distinct irony that schools founded by leftists esp anarchists or leftcoms inspired by these people in the US, Italy, Spain, Argentina, Chile, Germany & elsewhere, have all become prestigious feeder schools to higher education.
Anyway, there's a lot more to say on this subject, but I thought I'd end as I often do w some more sources for further reading, besides the ones I already named.
I'm frankly too lazy to find PDFs for all I cited, so here's one to the Suissa book on education, as well as 2 Haslanger essays I liked
sallyhaslanger.weebly.com/uploads/1/8/2/…
mit.edu/~shaslang/pape…
rebels-library.org/files/anarchis…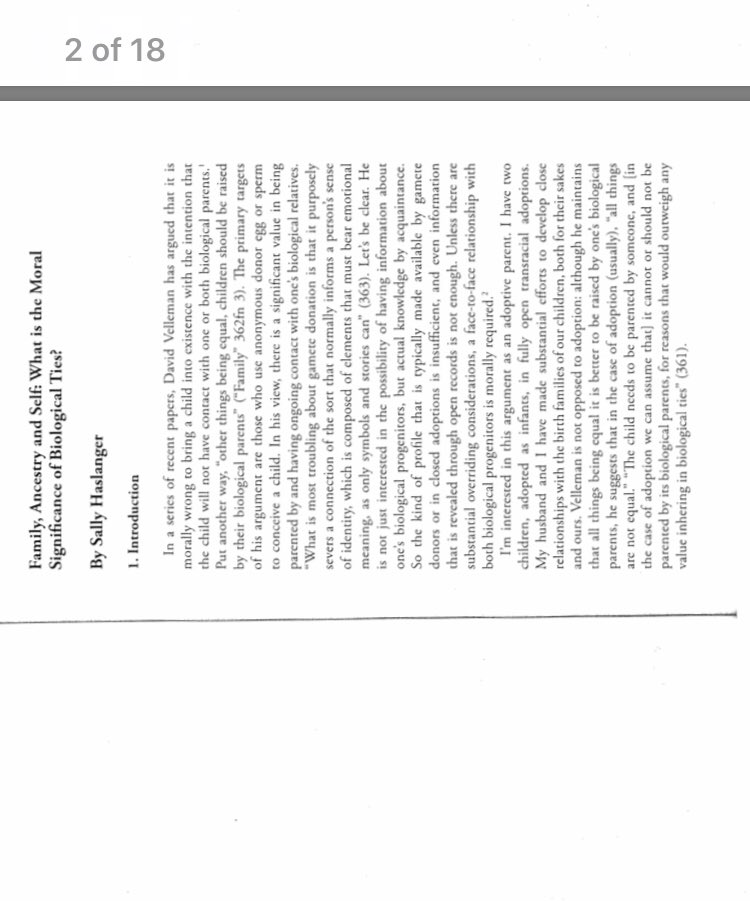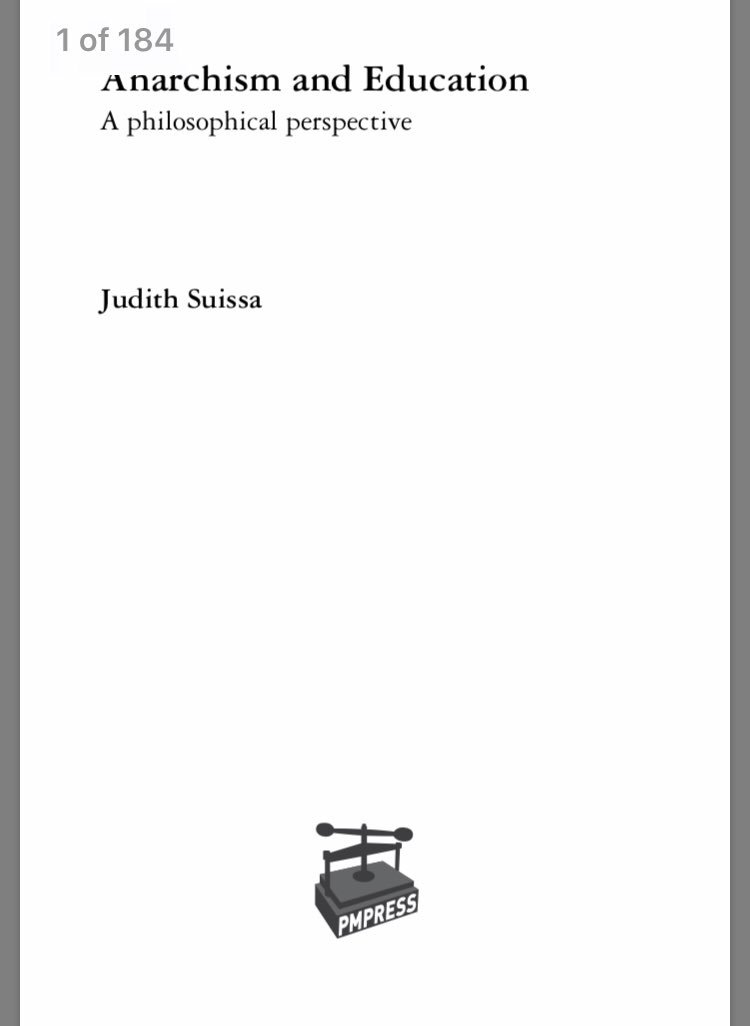 And here is a link to one book, as well as names of 2 others on feminist political economy which deal heavily with childhood, family, parenting, gender, etc.
libcom.org/files/the-prob…