Inspired by
@johnnliu
, I'm going to attempt my first tweetorial on what to do with weird date patterns like this and how to put it back into ISO 8601 with
#MicrosoftFlow
.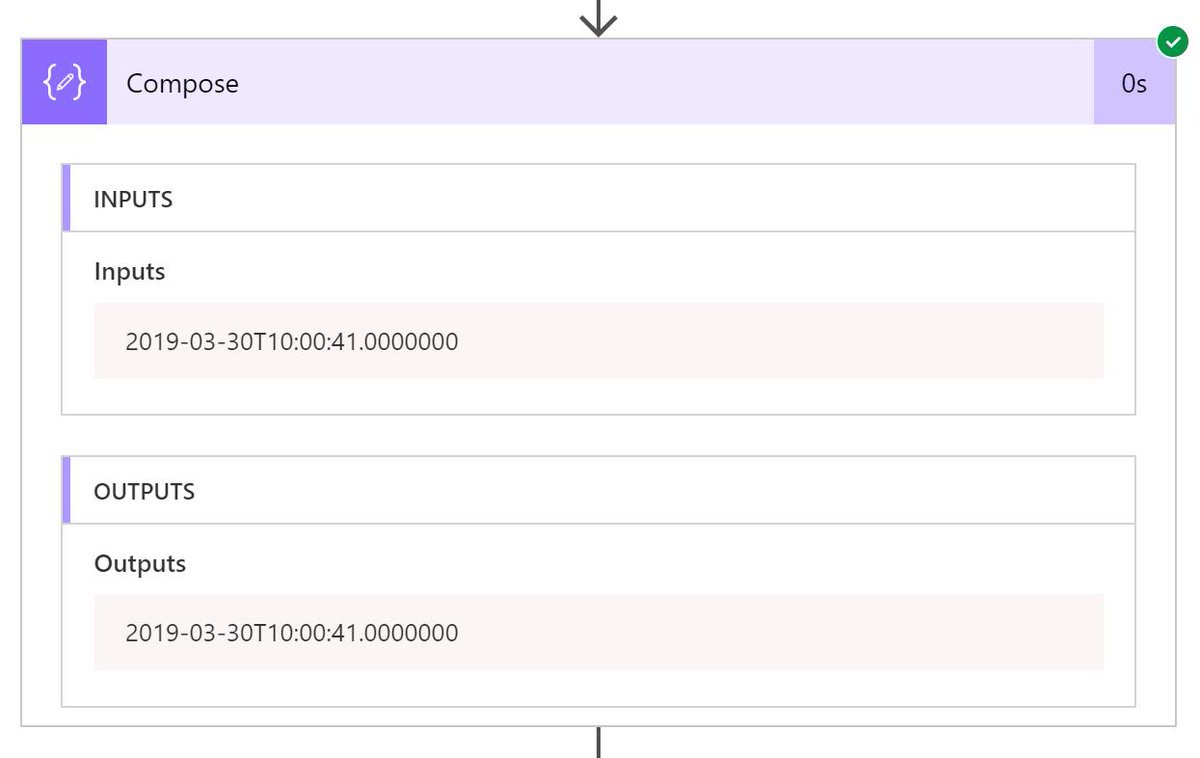 I create a Compose action and write a split() function using the Expression tab. It works just like it does in
#PowerApps
.
split(body('HTTP')['created_at'],' ')
This means, "Drill into the body of the HTTP action to the created_at field. For each space, split it to a new row."


How do I turn "Mar" into "03"? Initial thought might be nested ifs:

if(equals("Mar",...,"03")...

But that's a scary long expression.
Faster way--I find out where Mar is in a string of each month:
indexOf('JanFebMarAprMayJunJulAugSepOctNovDec',outputs('Compose')[1])

Here, outputs('Compose')[1] is the 2nd record in the table of parts of the date. indexOf will return the position where "Mar" begins, which =6.
Each month name is 3 characters long. I want to divide the position by 3, so I can get the month number. So I really want 6 to be 9.

✅ Compensate for how the numbering starts at 0. So add 1.
✅ Compensate +2 to get the end of the month name, not the start of it.

6+1+2=9
I'd like someone to suggest a better pattern here. I just did an if, "If the month number is less than 10, concatenate a 0." Brute force. It works.

Note: I'll be sharing a flow when I'm done with this, so you can see where I'm going with this.
Last step--because I live in Pacific Standard Time, I want the datetime in my time zone. I use convertFromUtc() to do a conversion from UTC to PDT.
Here's a doc on the different time zones:
docs.microsoft.com/en-us/previous…
Big idea:
✅ Split up the date's parts
✅ Reformat any part as needed
✅ Rearrange the parts into ISO 8601
✅ Convert time zone as needed

You can probably smash the flow into 3 steps if needed.
@johnnliu
-- I see now that tweeting this spam is much easier than writing a blog.
... Next step is to smash all these tweets into a community blog post or
#MicrosoftFlow
recipe