The new
#PAVEAct
:
* Gives voters the right to use
#HandMarkedPaperBallots
*. Requires manual audits
* Bans barcode ballot marking devices
(BMDs)
* Bans "hybrid" BMDs
* Bans DRE (usually touchscreen)
voting machines.
* Bans wireless & internet connections 1/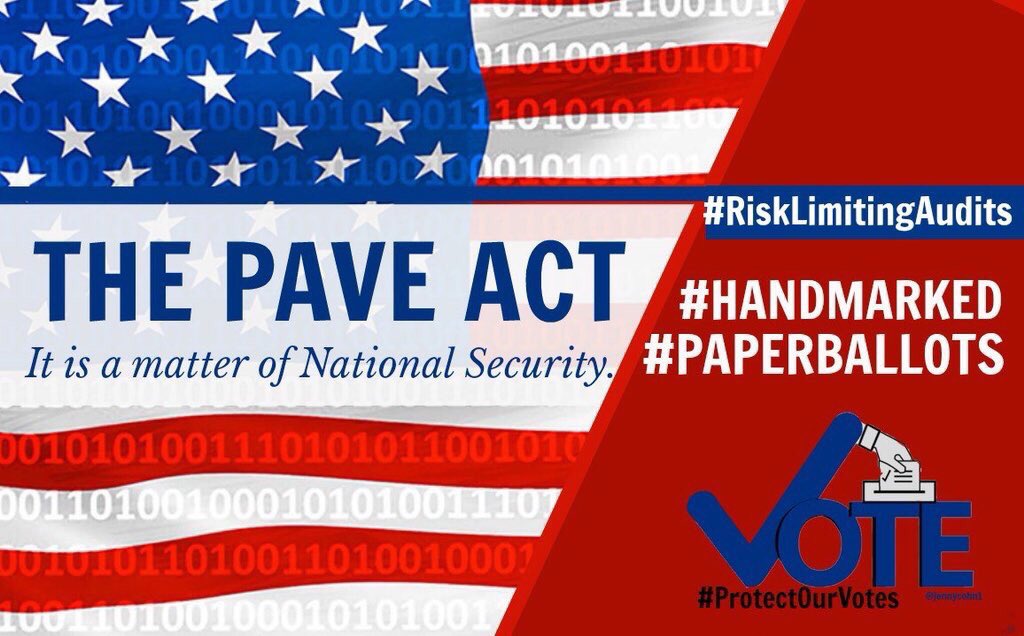 Most of these provisions go into effect within one year of the date of passage of the
#PAVEAct
. Thus, to protect the 2020 election, Congress must pass this before November 2019. Pls tell your members of Congress to pass the PAVE Act immediately.
2/
4/
Pls reply done ✅ if you do contact your senators, so I can have an idea as to whether my messaging is gaining traction. Thanks!