OMG. As if barcode voting & "hybrids" weren't bad enough, the ExpressVote XL barcode hybrid voting system has two USB ports! This dangerous machine is spreading like a virus throughout the US, including counties in swing states like PA. 1/
3/
"New 'hybrid' voting system can change paper ballot after it's been cast"
"Paper ballots are safe only if marked by hand, not by machine"
salon.com/2019/03/28/new…
6/
Second, join us in NY, which is about to certify the ExpressVote X. The commissioners there have already been educated as to the dangers. We need boots on the ground and media exposure to pressure them to do the right thing.
7/
As explained by
@LuluFriesdat
of
#SMARTelections
, which is organizing
#ElectionSecurityActionNY
on June 6 (and would like to initiate Actions in other states if we have a large turnout), "if we can stop these machines in one state it will help us stop them across the country."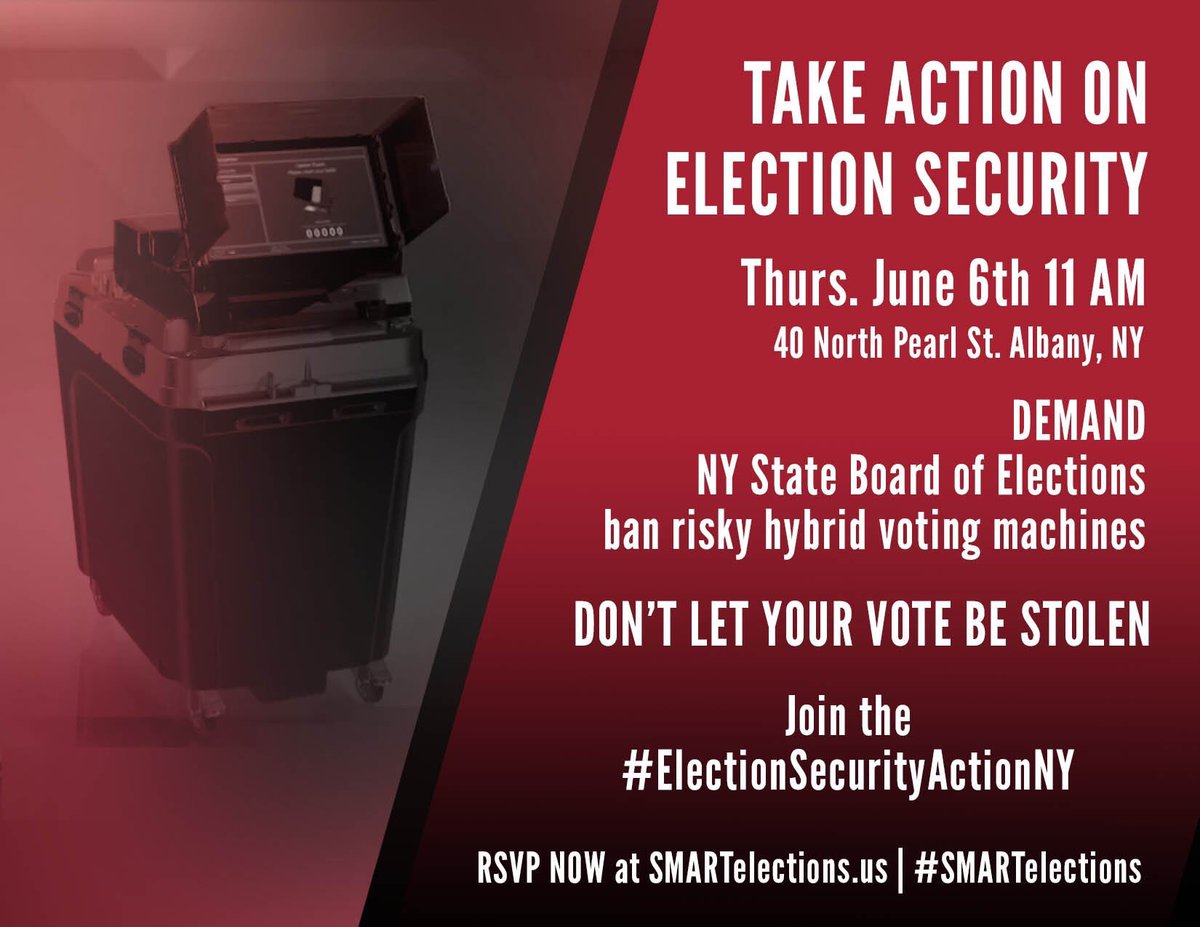 8/
I'm joining
#SMARTElections
on June 6 in New York to help amplify the dangers of barcode voting and hybrid voting systems & the importance of
#HandMarkedPaperBallots
. Please RSVP if you can do the same. Thanks!!