So we seem to have stopped discussing electability when
#Bernie
started slipping below
#Warren
and
#Harris
's favorables topped
#Biden
's.
Huh.
Maybe women ARE the ticket for 2020.
#Campaign2020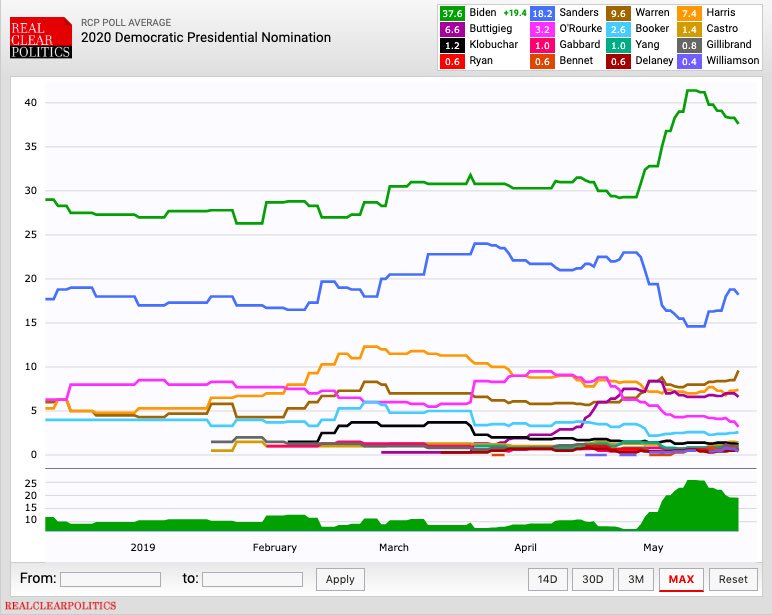 A month from now when the main debate stage is Biden, Bernie, Warren, Harris, Buttigieg, Beto, Klobuchar, Booker, Inslee, Castro and maybe Yang & Williamson, there will be more shifts in the polls.
One issue that will be raised is age.
No one will need to say it--we'll see it.
I've said this for a year, but the 2020 nominee must be prepared to be the 2024 incumbent. So Bernie & Biden could be VP material if the nominee felt it was necessary (it's not), but 2024 can't be another fight for ascendancy with
#GOP
with no incumbent--that's a loss for Dems.