1.
I may not finish this whole thread now, but I'm going to at least start giving you all some details from today's visit to The Creation Museum with
@julieingersoll
and
@QuiverfullTwee1
, with whom I also just imbibed a fair bit of white wine. Tomorrow we hit Ark Encounter!
3.
Whoops, last tweet should have been 2, not 1. Anyway, The Creation Museum is a pretty surreal place. It falls under what I have elsewhere, with apologies to Rod Serling, called the Jesus Zone. My first
#TheJesusZone
thread is here:
And my second, which has to do with the kind of young earth creationist material I grew up with, can be found here:
This is number three.
If you appreciate this content and can afford it, Patreon pledges are greatly appreciated
patreon.com/cstroop
5.
Now on to today's main attraction: AIG's Creation Museum. The first thing you notice when you walk in are a bunch of installations dedicated to dragon legends. And check out the music! 😆
7.
Check out these fancy animatronics!
#Exvangelical
#TheJesusZone
8-a. If you're not sure what I mean by "presuppositionalist apologetics" or "presuppositionalism," here's a thread to help with that:



And now due to the hour and poor cell reception, I'm going to stop for the night. This thread will be continued soon...
9.
Okay, let's continue revealing the bizarro world of AIG's Creation Museum, a massive monument to fundamentalist/evangelical ideology that overtly tries to convert visitors (though I doubt they get many not already in the fold, but hey churches do this too.
#TheJesusZone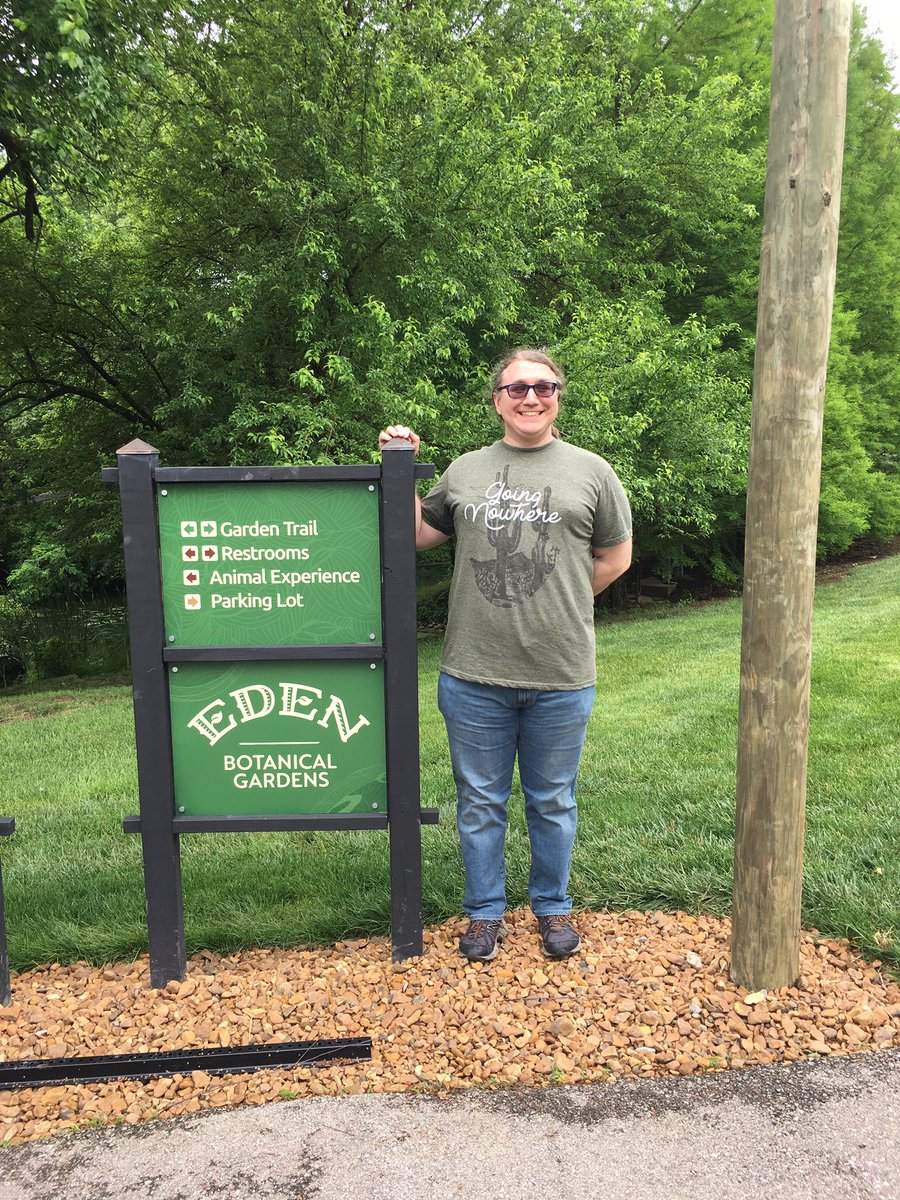 12.
According to
@QuiverfullTwee1
, the emphasis on racism is new. There are several spaces in the museum with assertions that there is only one human race. It's bad enough that this is simply fundagelical for "We don't see race," but it serves a more insidious purpose.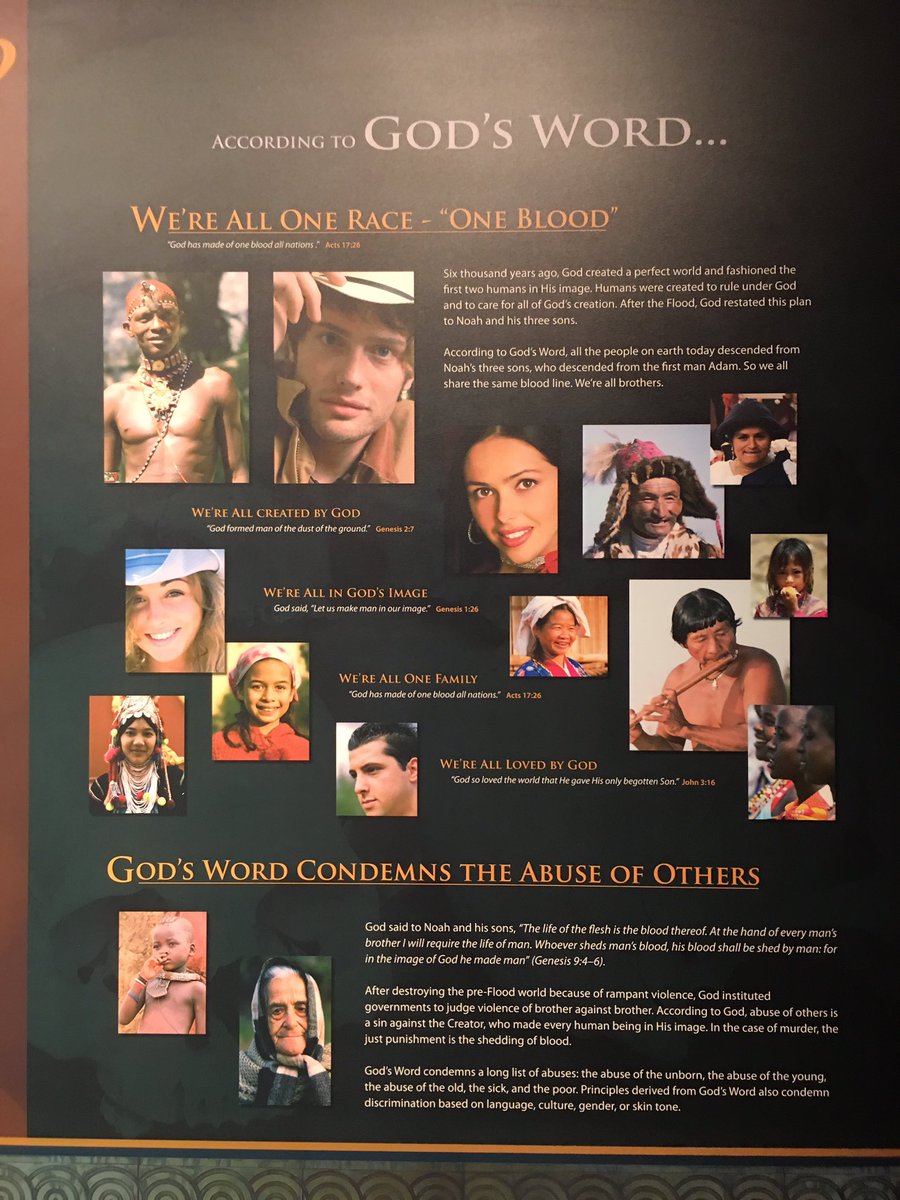 13.
The insidious purpose served by this approach to race—an approach that is a far cry from robust anti-racism—is to blame slavery and genocide on "the Fall" and on non-Christians. And to conflate them with... wait for it... abortion! As
#ExForcedBirth
I'm attuned to this code.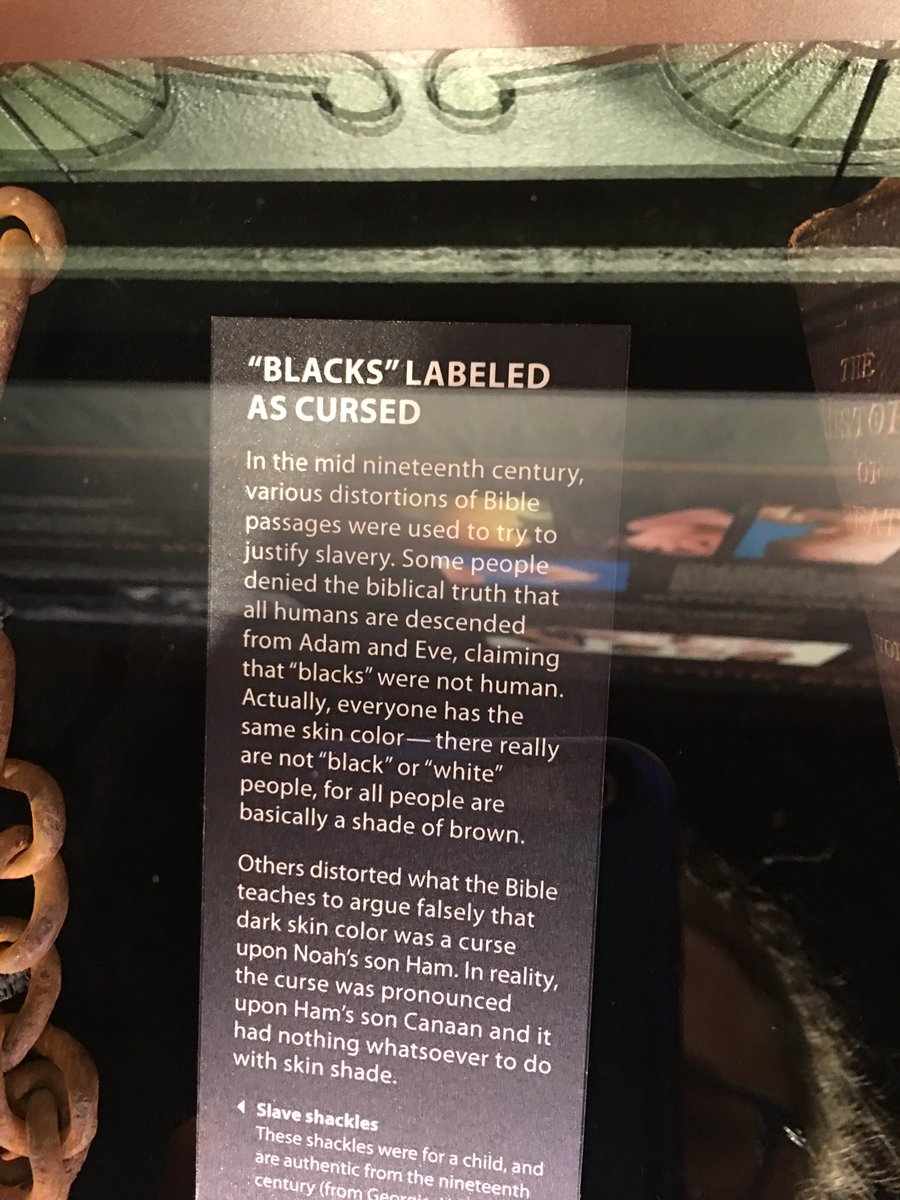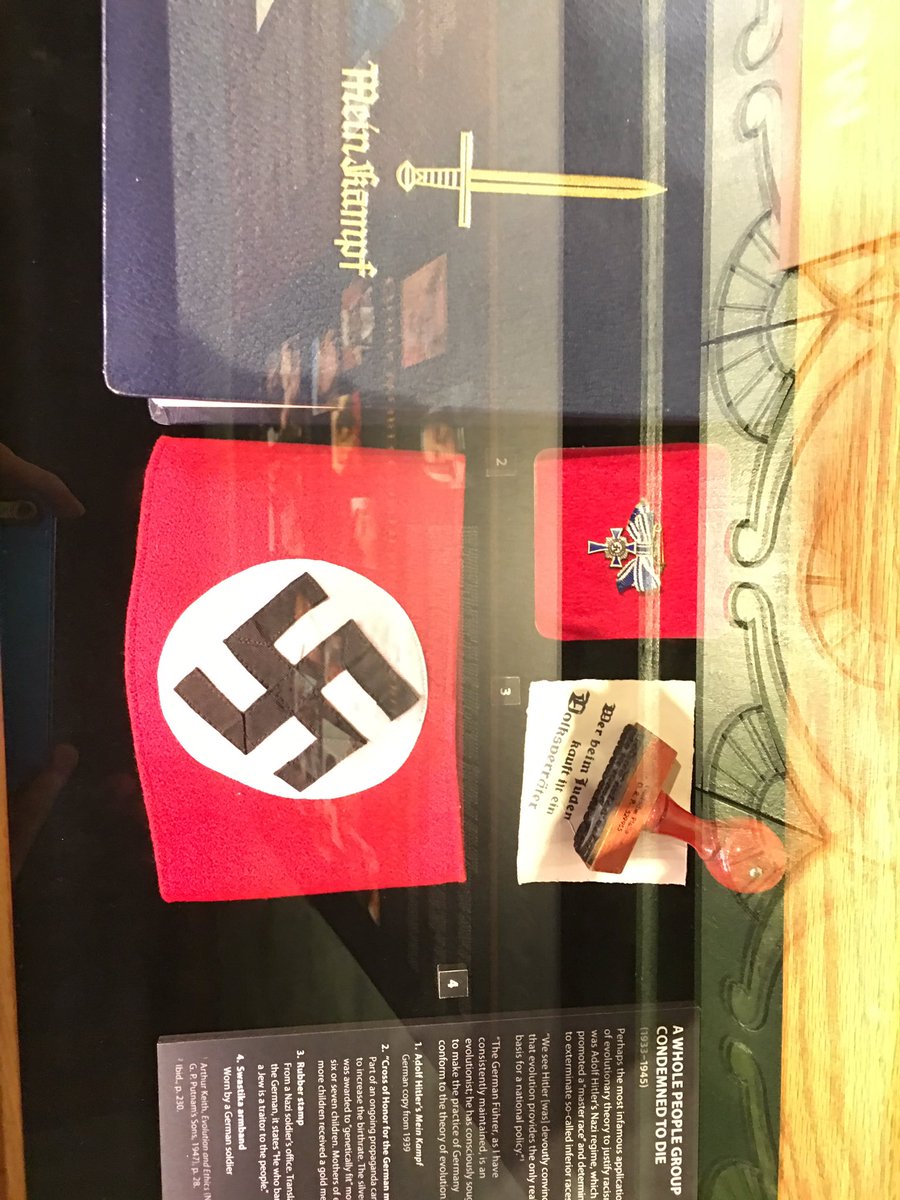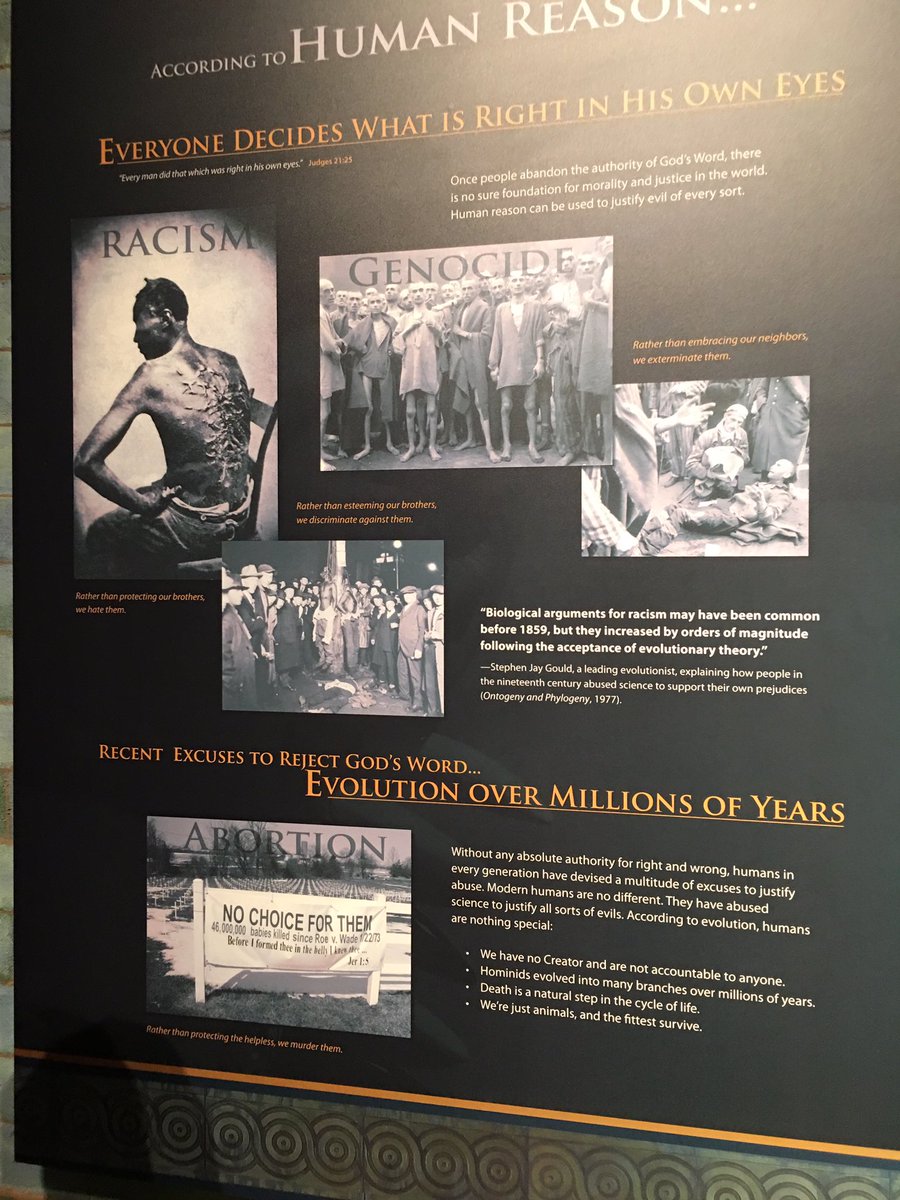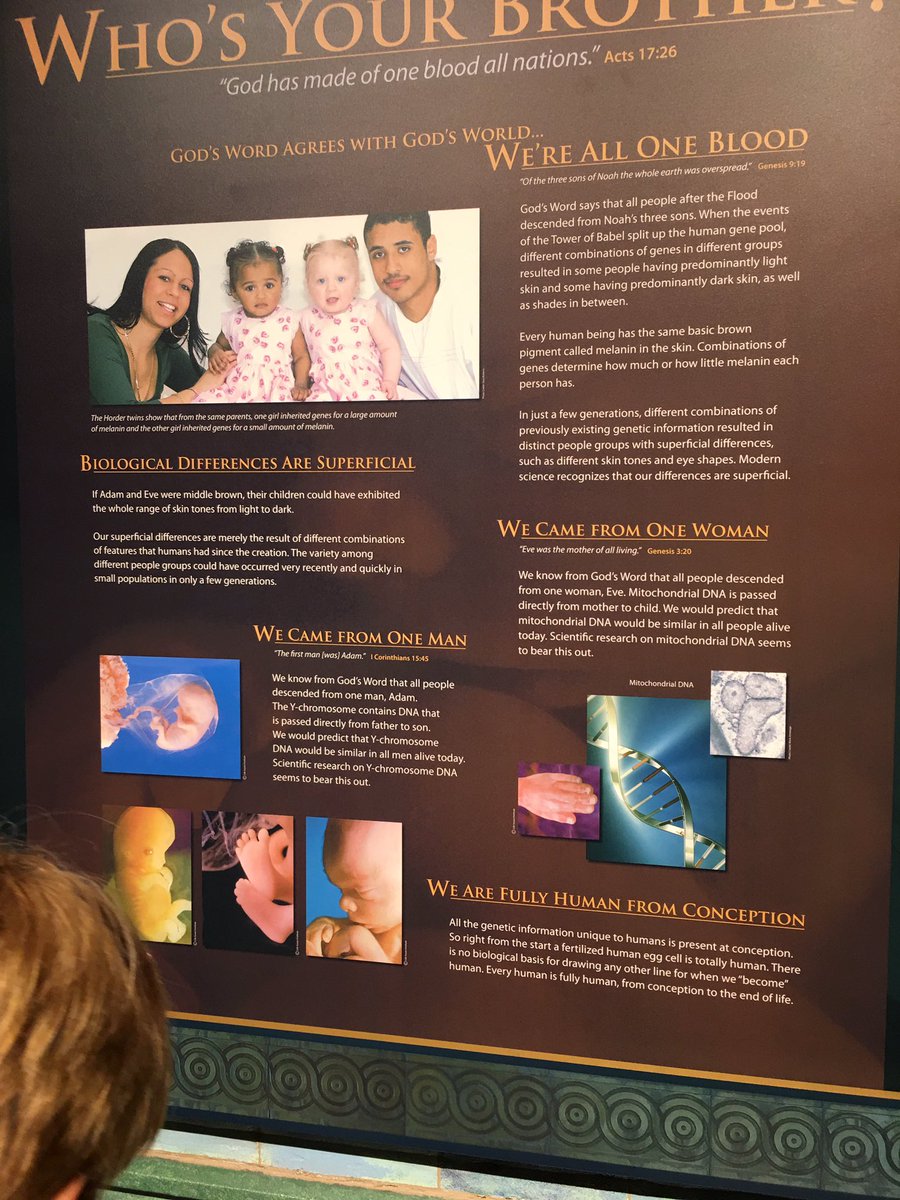 15.
And now we will advance through the 7 C's. This is how The Creation Museum represents creation. Sorry I turned the phone and that makes the video really wonky (didn't realize it wouldn't just flip the picture because I can't technology), but you have to hear the audio.
17.
Okay, I'm back on 4G here at the campsite, and we'll be leaving for Ark Encounter soon, so I will leave off here for now and continue later.
If you find the production of content like this valuable, Patreon pledges are what allow me to do it.
patreon.com/cstroop