An investigation by German outlet
@wdrsportinside
shows what it means to be a guest worker in Qatar's construction sites, including in those related to the 2022 World Cup, and what's the human cost of it all.
A thread with their findings.
(Warning: Difficult read) 1/19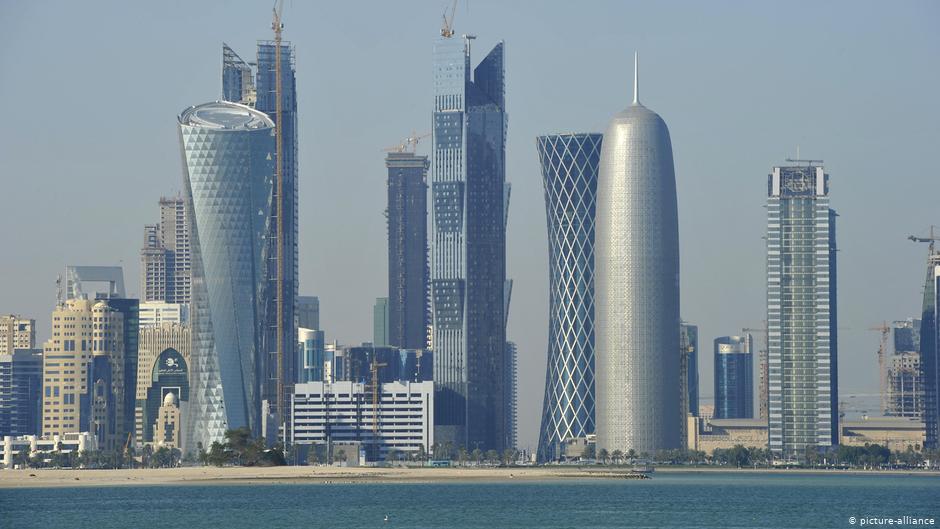 According to WDR, all journalists wanting to film in Qatar must get the approval of the government.

This time, though, a journalist was sent there without letting the government know. He was equipped with a hidden camera.

Here's what several guest workers told him. 2/19
"We are captured. We live off water & bread, we can't afford anything else."

"Our situation is getting worse on a monthly basis. I can't take it anymore."

"Sometimes I ask myself whether I'd be better off dead."

"We must be saved from this place. Someone must help us" 3/19
"After four months without being paid, we stopped working... Our bosses rejected us. They told us we can go to work for another company. But that's not possible without our papers. We went to labor court and to the embassy, but nothing's changed." 4/19
The workers warn the journalist that undercover police and security forces patrol the area where they live.

Interviews carried out with workers without the government's approval can lead to jail terms. 5/19
WDR asked the Nepali government for data in regards to guest workers that died in Qatar.

Here's what they got. 9/19
Reminder: It's not just about guest workers' rights.

A former employee has compared working for Qatar Airways to "modern slavery." 14/19

Bayern Munich have a sponsorship agreement in place with Qatar Airways, travel to winter camps in the country.

President Uli Hoeneß recently said Bayern Munich "must fly to Qatar to be able to pay for players, keep ticket prices low." 15/19

Bayern Munich's hardcore fans have been protesting against the club's dealings with Qatar for quite a while.

Here's one of the many examples. 16/19

FIFA's response to WDR: "These are serious allegations... We'll examine them with the organising committee." 17/19
Gianni Infantino, FIFA president, about Qatar 2022: "This World Cup will leave a very important legacy... Without it, we wouldn't be talking about workers' rights." 18/19
Extremely important work by
@bpbest
&
@wdrsportinside
.
I'd strongly recommend watching it even if you don't speak German. The footage speaks for itself. 19/19
Shoutout to Bayern Munich's ultra groups for protesting against
#FCB
's dealings with Qatar.
Examples:
Rummenigge: "Working conditions in Qatar improved through football" *Tomatoes on eyes*
"Open your eyes in sponsor choices!"
"Impressive training conditions" *Money blocks eyes*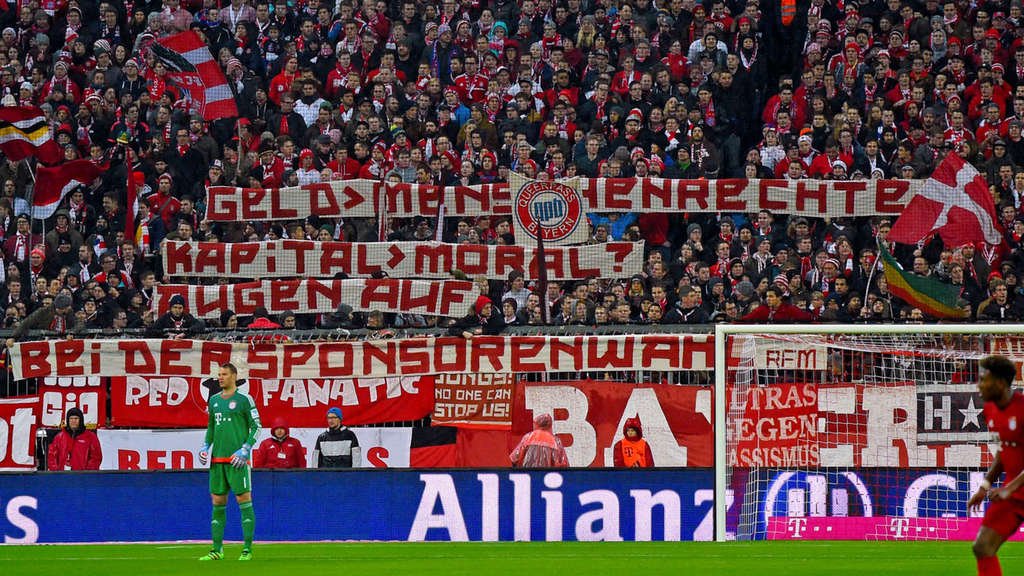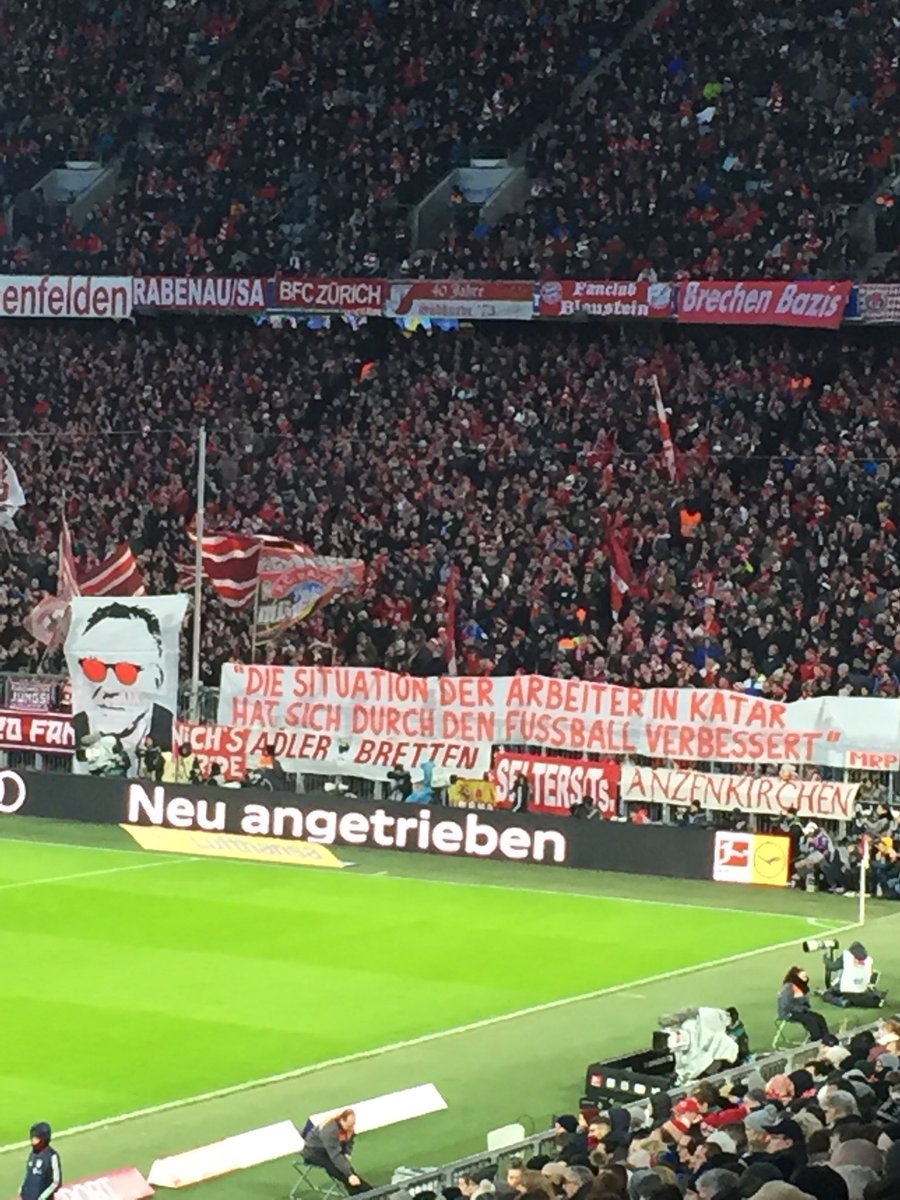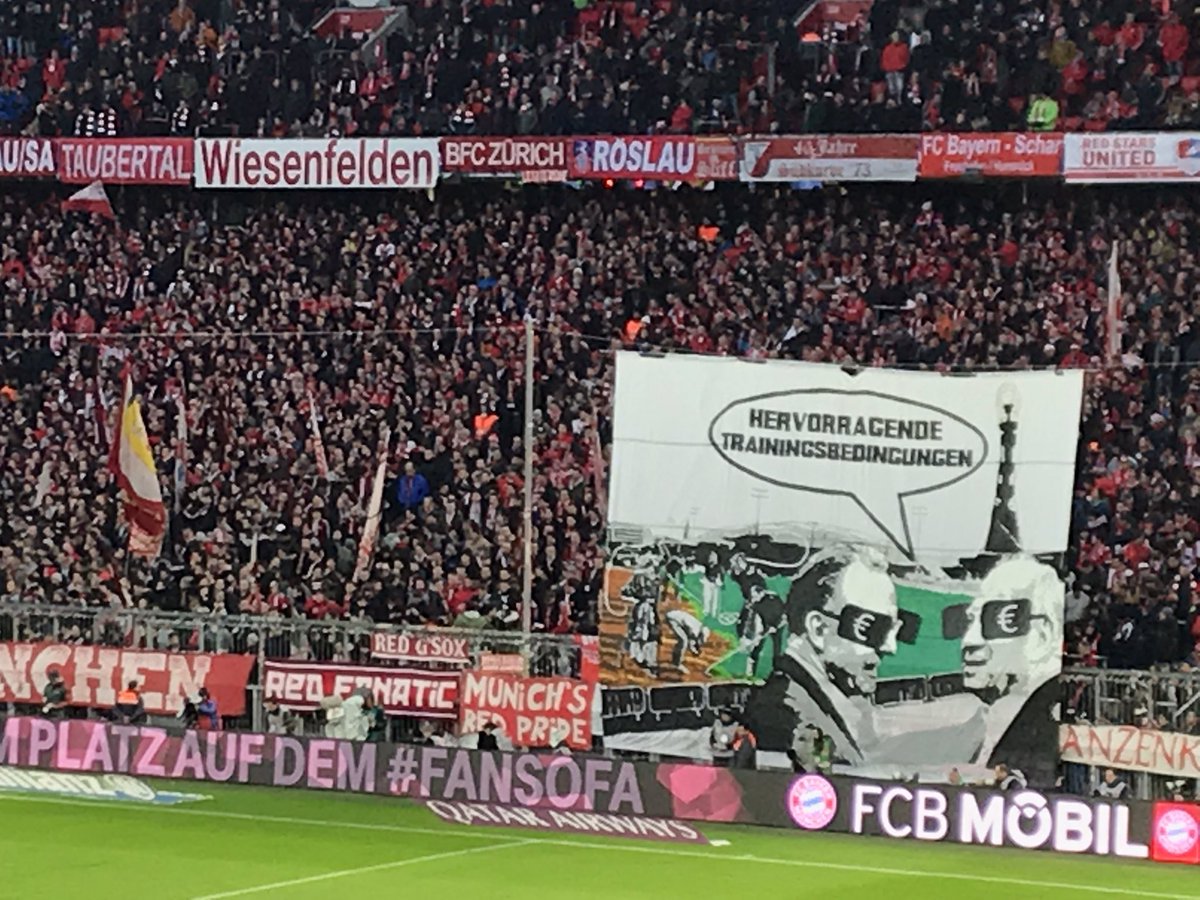 Parts of WDR's investigation into the working conditions of guest workers in Qatar are now available in English.
By
@bpbest
👇