It was 15h:30 on Friday June 15 1984, I just came back from school to write my last September trial matric exams.

We finished early that day cause it was the 20th which was pay day for teachers.
We finished at around 12h:30, but they didn't want to let us go home, they wanted us to stay in school till 3pm
The school had very strict rules, you could only leave the school premises with permission from your teacher
The caretaker kept the gate locked at all times, unless you were permitted to leave the premisses.
Caretaker was a very old man, so o decided to take my chance and confuse him with my english.
I was a very bright student that time before the apartheid Government became jealousy and decided to change the syllubus cause they where scared of how my marks were improving by the day
They changed the Syllubus twice a week just to confuse me, but I never gave up
Ok so I went to the caretaker and told him that Meneer Van Wyk sent me to go buy him 3 menstrual cycles at the Somalian shop.
Madala oppened the gate for me, yebooooo I left the school premise a happy chap🕺🕺
Went to a nearby Somalian shop to buy chow before I could paint the town red, was done with trial exams, it was time to celebrate
So as I got to the Somalians, there was 4 guys driving a 2005 Polo Vivo pumping my Kokota Piano, jonga🕺🕺🕺 Zashaaaaa, bafethu 🕺🕺🕺 hayi life was mtororo🕺🕺🕺
Eh Aborhada ntwana, Metro police was gatvol of students outside school premises before time
Eish bafethu me I thought they were coming for me kanti this Polo Vivo was there to rob the Somalians, it was hijacked at Maponya mall
I didn't even wait for them to reach me I just started running, they thought I was part of the gang and started chasing after me
Bafethu I've never ran like that before, even Castor Simenya couldn't have caught up with me
I ran to the other side of town and stayed in hiding, wondering the streets of New Brighton with nowhere to sleep
Saturday night I went to a club trying to pass some time and be around people
My aim was to score myself a suger mama who was gonna give me a place to crash for the night.

I knew I was gonna get one in a quick cause I was hot as fuck stru bob, I was on the original Herbal life diet, Six pack , muscles 💪 , beared and yellow bone 😎
But eish , I was still wearing my school uniforms😥bouncer didn't wanna let me in so I chilled outside😥
Wasn't long until son chicks came up and offered me a ride to another club, sure thing, why not😎

Hopped in and the party started🕺🕺🕺🕺 Pumped the music, "Siyabanika abayifuni , siyabanika " 🕺🕺🕺🎶🎶🎶
So we went to one of the girl's house, that's where the real party was at, things they made me do😲

To be continued at 3pm!! Right here!
While we were still driving to their house, they asked me if I didn't have any friends I wanted to invite over.

Eish!!, I had wild friends that could join the party, but I couldn't cause I was on the run
I really needed friends cause there was no way I could have handled all 9 girls😭, told them I was new in tow and I didn't have any friends
Fine we continued driving to the house.

Everything was there bafethu, Booze, Food , Hookah and weed🔥🔥🔥🔥
I was tired AF, and the booze just made me worse, akere I've been on the run for 2 weeks? But I had to keep up cause I couldn't pass out before I gave them a little fun they expected
Let me spare you the details, all I can tell you was that before that night I thought rimming was some proffession in engeneering
Let me take a break....Swaziland don't forget our date, tickets are still available at Ocean Basket at only E100 pre sale or E120 at the door, contact
@DrShakes_SD
for more info and delivery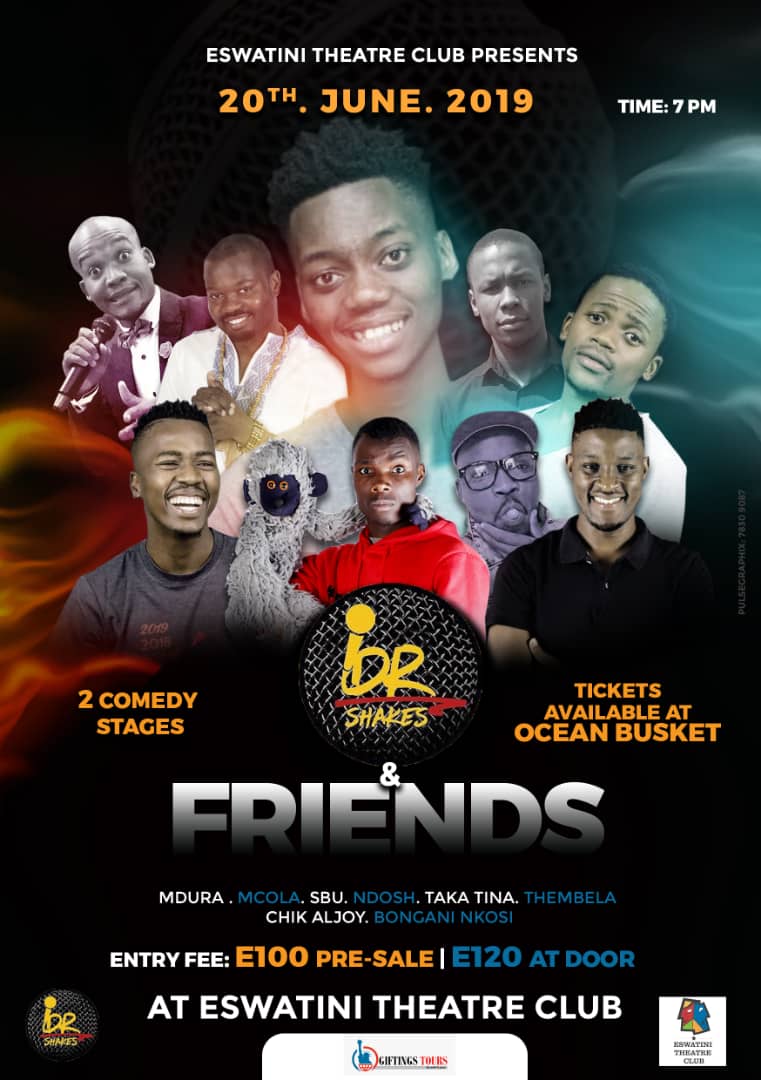 Started getting worried when I saw the equipment they were gonna use to rim me, Vegetable grater, food blender, paint brush, 2 nail cutters, screw driver, engine cleaner and a squeegee
Now all I wanted was to escape, but I just had to find a plan😥😥 there was no way I was gonna let them rim me with all that, at least if they used green paper and a toothbrush
I saw an opportunity when we ran out of wine and they asked who would like to go buy it
I volunteered to go with one of the girls.

We went to buy the booze at some nightclub close by, when we got there and I noticed that Pastor the DJ & Mafa Bavuma were hosts at the club , I asked the girl to borrow me her Huawei P30 so I could take a photo
I then disappeared in the crowd and headed for the door, went out and ran into the steets
I'm tired 😥 continue later😥