I wonder if Quillette has seen these leaked Groyper chat logs from 2018 in which Eoin Lenihan (aka ProgDad) admits he's trolling and says "the dream" is to fool the media into taking him seriously...?
Congrats to Quillette on making that dream come true!
pastebin.com/Z6vBzsF2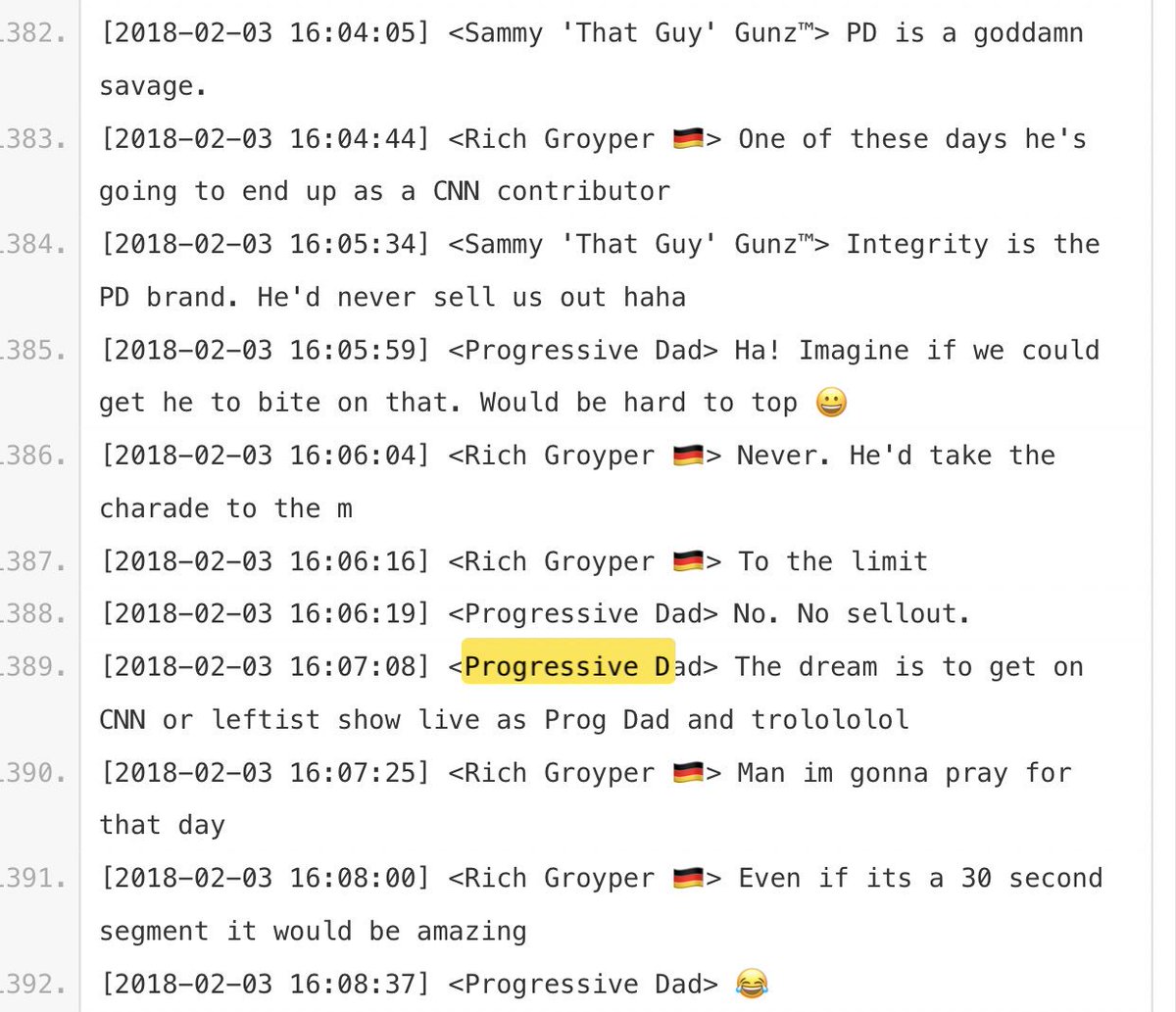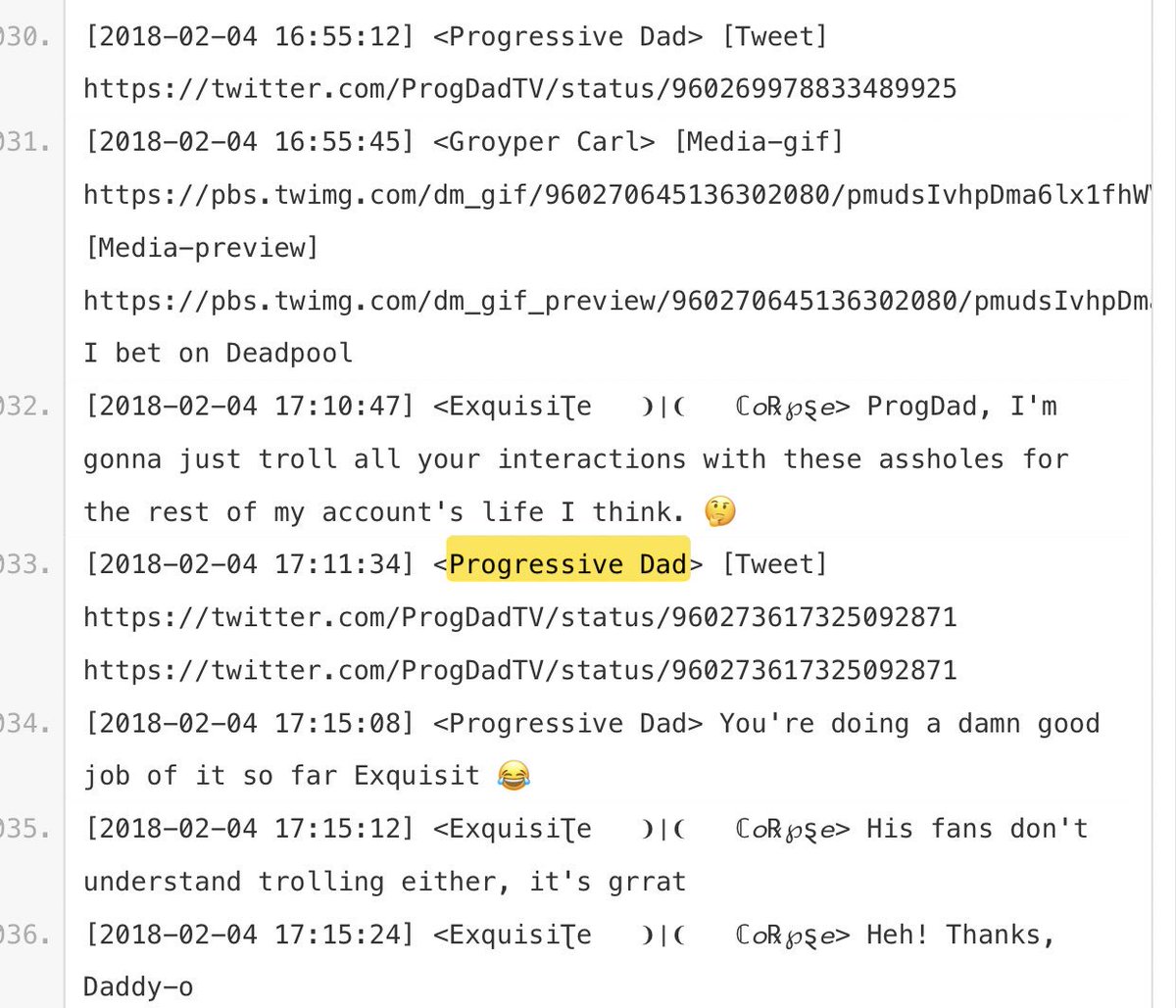 Quillette recently published the "results" of Eoin Lenihan's "study," which he claims shows evidence of pro-antifa bias among a group of journalists.

Quillette is standing by its decision to publish the "study" conducted by an admitted anti-antifa troll.