With reporters looking at the social media postings of cops recently, I figured I'd check in with the NYPD cop message board THE RANT & see what they're up to nowadays. And unsurprisingly, it's pretty much filled with bigotry & far right politics.
lerant.proboards.com/board/9/rant


This board seems to be the newest version of THEE RANT which had to get shut down for being so racist & bigoted that it was becoming embarrassing to the NYPD.
Since it's
#PrideMonth
, let's start with a recent post about NYC Council Speaker Corey Johnson asking NYPD leader O Neill to apologize for the raids that sparked the Stonewall Riots. Of course, cops hate it & one cop claims he was there at Stonewall & was about to shoot people!








When it comes to the Central Park 5 case, the cops on THE RANT absolutely HATE the fact that they were exonerated, & they hate both Ken Burns' doc & Ava Duvernay's
#WhenTheySeeUs
. They claim that the CP5 were "violent savages" & that Linda Fairstein did nothing wrong.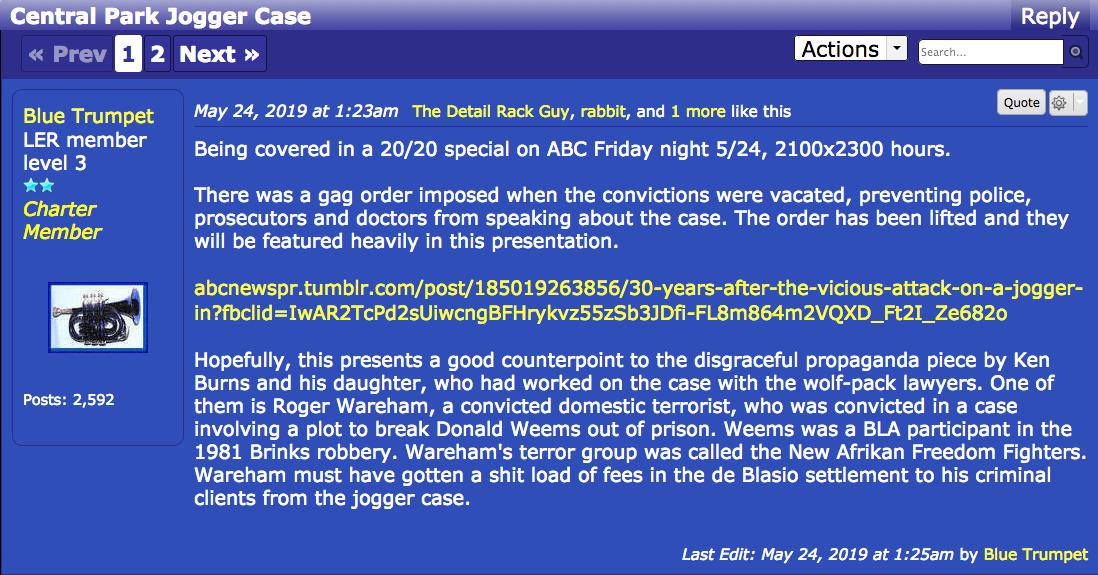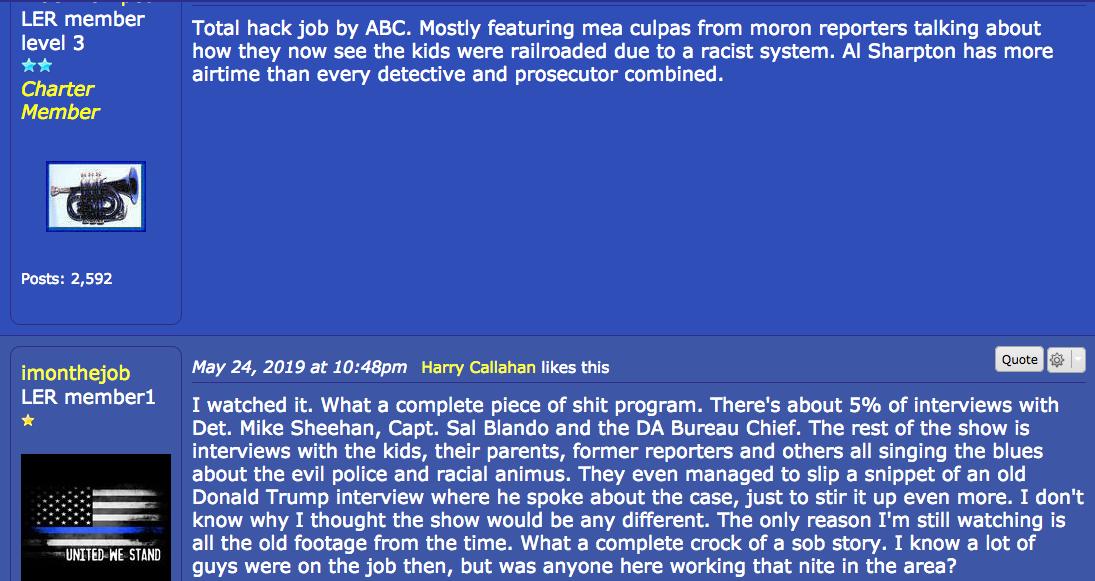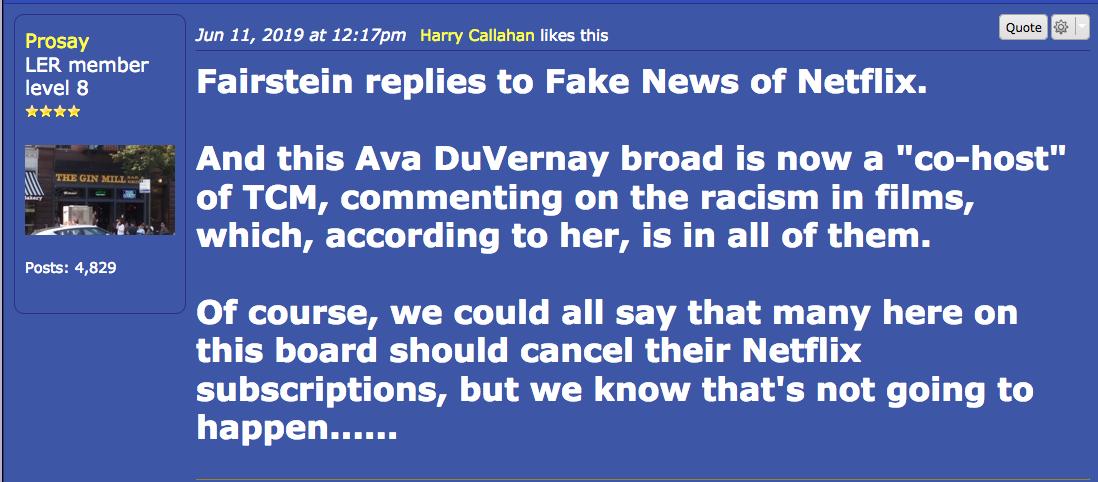 NYPD cops think that Daniel Pantaleo (the cop who killed
#EricGarner
) did nothing wrong & is being scapegoated. They call Eric Garner "fatso" & despite NYC Mayor Bill de Blasio giving NYPD whatever they want, the cops STILL call him a "socialist, openly-cop-hating" mayor.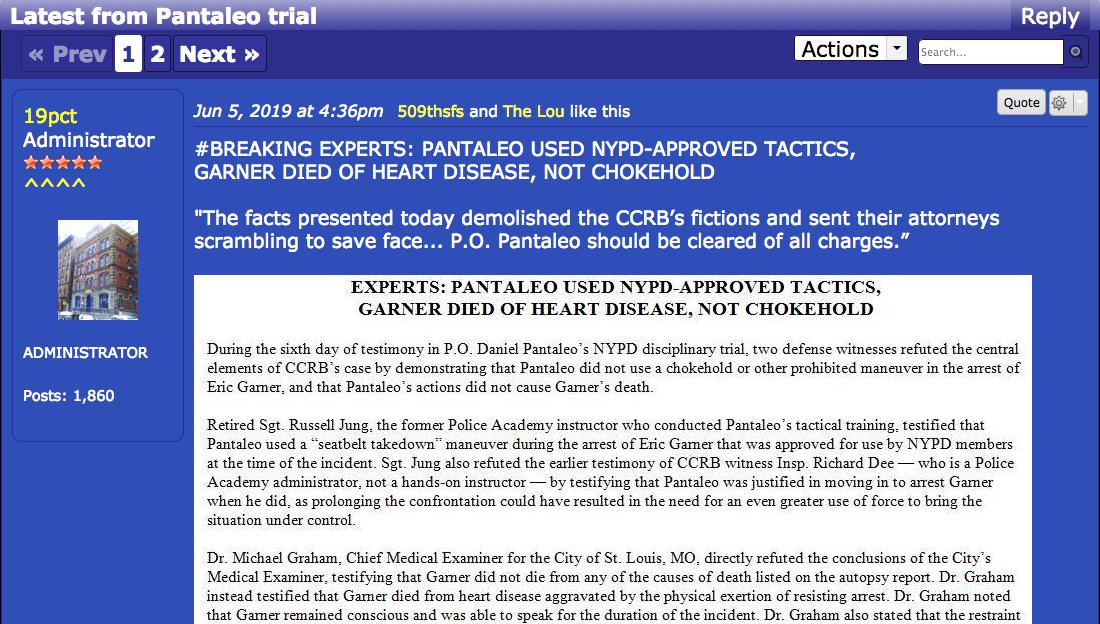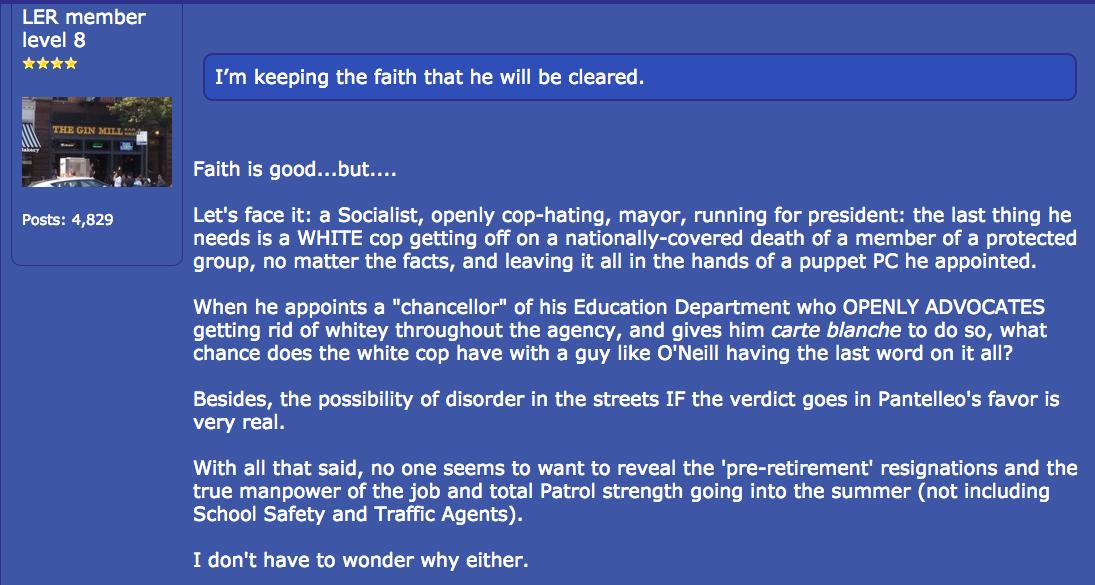 Feel free to look through the message board yourselves & post all the fascist/racist/sexist/homophobic/transphobic/xenophobic/bigoted/etc stuff you find. Trust me. You won't have to search too hard.