The popularity of Joe Biden as a candidate for president in 20-effing-20 perplexes me, especially after last night's showing. Do people actually PREFER him to
#Kamala
, or have they bought into the fear-based narrative that only Joe can beat Trump in battleground states?
[THREAD]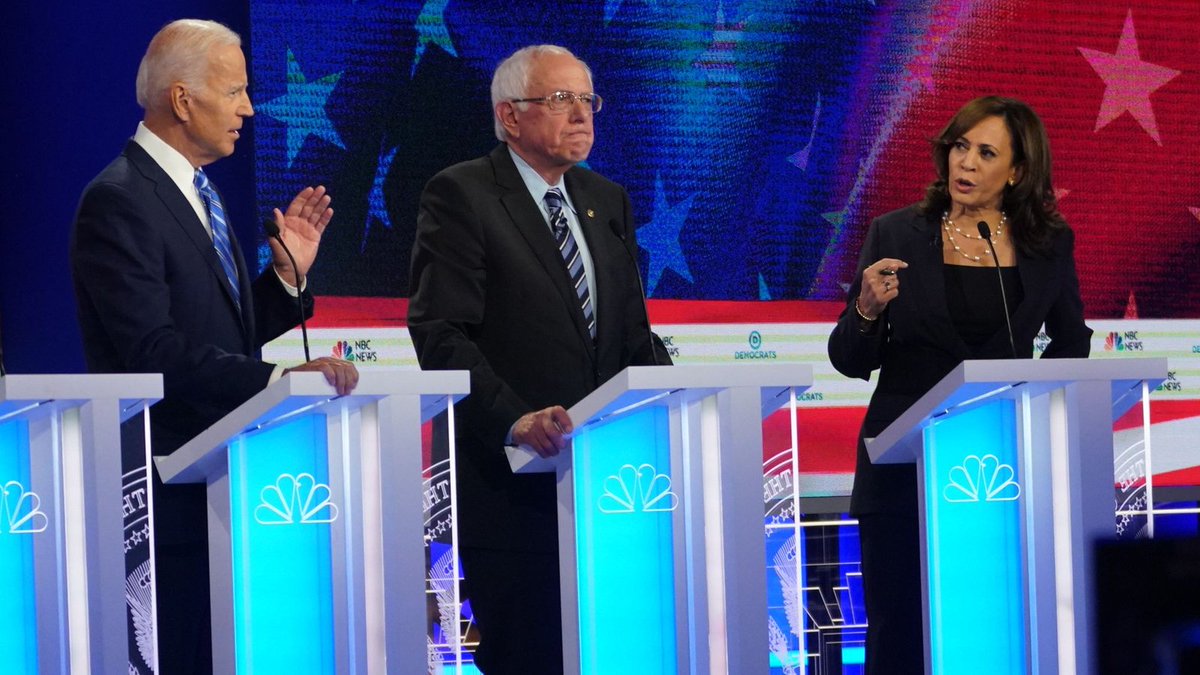 1/
Biden's long tenure in the Senate leaves him wide open to all sorts of attacks on his record—as Kamala showed last night in respectfully pushing back on him about leaving the school busing oversight to the municipalities. Even Sanders hit him on Iraq.
2/
The 3 sitting Senators who jumped directly to the White House—Harding, JFK, Obama—were all relatively young. They didn't have long records to attack, like Joe does.
Anita Hill wasn't mentioned last night, but Biden helped give us Clarence Thomas & our right-leaning SCOTUS.
3/
Biden ran for president before & lost badly each time. What's different now? Association w/Obama, mostly, & his status as fodder for Meme Lords. That & people are PANICKED that only an old white man can beat an old white man (note: same logic as "good guy w/a gun" argument).
4/
Kamala, meanwhile, respectfully but passionately called Joe out on his record, to his face, and did not back down. That's EXACTLY the way to go after both Trump (although I doubt Trump will participate in debates) & also Putin, KJU, MBS, etc.
5/
I've seen a lot of this kind of fear-based thinking:
6/
Let's look at Pennsylvania. Here are the election results for the last two presidential elections:
2,970,733—Trump
2,926,441—HRC
2,990,274—Obama
2,680,434—Mitt
Trump's
#s
will go down, Kamala's will approach or surpass Obama's. She's not losing PA, guys.
To defeat Trump, we don't need to panic-nominate a recidivist nominee-failure who will turn EIGHTY during his first term. We need to pick THE BEST CANDIDATE, and trust that Americans will recognize the superior choice.
#Kamala2020
.
[END]