Realizing a hive mind could be leveraged for activism against Islamic hegemony in the
#Maldives
and promoting political change is a game changer for
#SecularMaldives
.
#NormalizingDissent
#FikuryInqilab
#Anonymous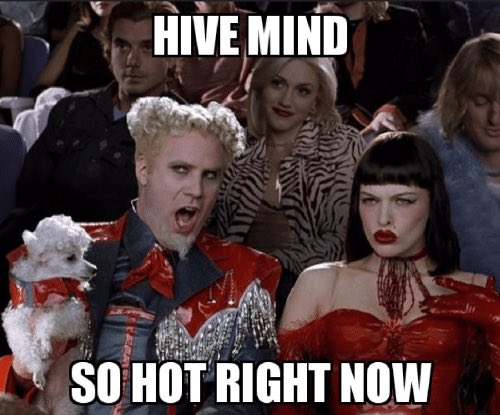 A lot of us have unique and specialized skills. And these skills needed to be combined through collaboration and support of each other on issues and values we find ourselves aligned on. Such issues are UDHR implementation, democracy, health care, education, quality of life etc.
The individual skills of planning, organizing, debating, content creation, coordination, fact-checking, scanning for opportunities and relevancy and much more needed for effective activism don't exist for a single individual to master.
Funds are needed and time needs to be allocated. None of this is realistic given it needs go be done in hiding. The risks outweigh the benefits for an individual.
But this starts becoming more realistic when people with shared goals, values and issues start collaborating in a decentralized and autonomous way, the skills of the group start getting leveraged as a collective allowing us to do much more than we could on our own.
Organizing the venues for such collaboration and getting people to come on board is the hard part of such an endeavor. Working out the internet based infrastructure to enable such collaboration in an efficient and effective manner has been quite a challenge.
But I think we've figured it out as a trial infrastructure has been deployed using
@SlackHQ
as the underlying architecture. That system is now being tested.
I invite collaborators to reach out to me to gain access. Access will be granted after a screening process and group consensus is obtained.
Let's test how far we can push this towards
#SecularMaldives
in the least amount of time and effort.
Fin!