They're terrified now that more stuff surfaced in the past few weeks that s leading Horowitz,Durham and Barr right to evidence of CIA, St. Dept. & Crowdstrike shenanigans the plotters don't want ANYBODY looking at.


Everything before the word "but", the speaker doesn't really mean it.

Morell is really saying "Of course we're above the law, the DOJ can't do this. "
Wanna know why the SpyGate plotters are freaking out right now? Because their firewalls got replaced.
Know who the current Intel Community Inspector General is?
It's this guy:
dni.gov/index.php/who-…
He's NOT an intelligence guy from the good ol' boys club.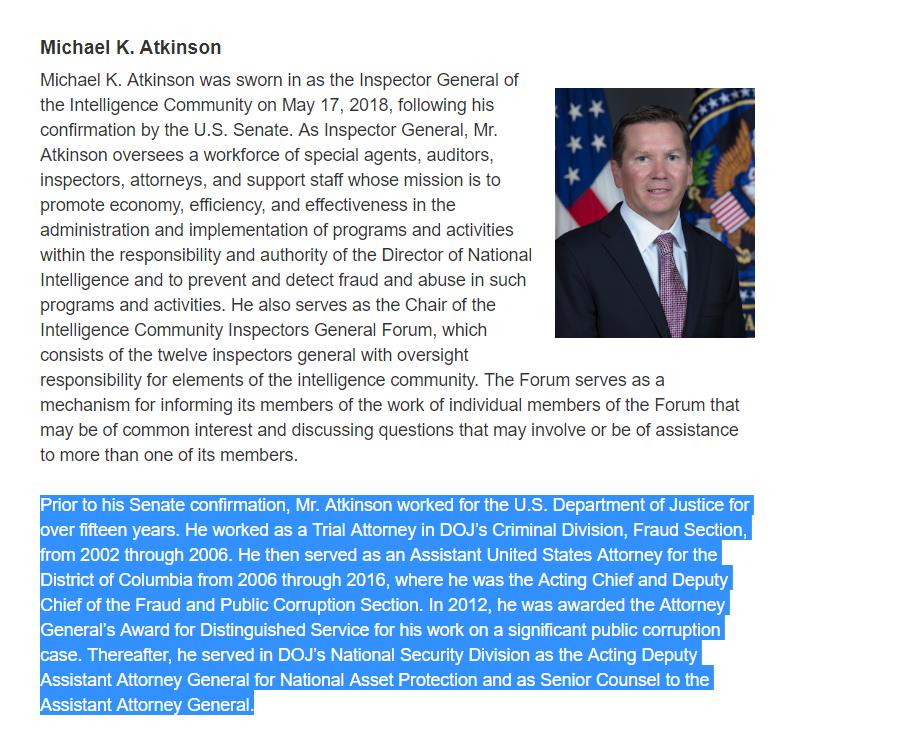 Atkinson is a long time DOJ guy who won awards for prosecuting cases of fraud and gov't corruption.

He's not a long time intel spook placed there to keep all the issues in-house.