The
@OversightDems
just deleted this tweet featuring a graphic placed over a photo of kids in cages at the border.
The only problem is that the photo was taken in 2014 while Obama was in office.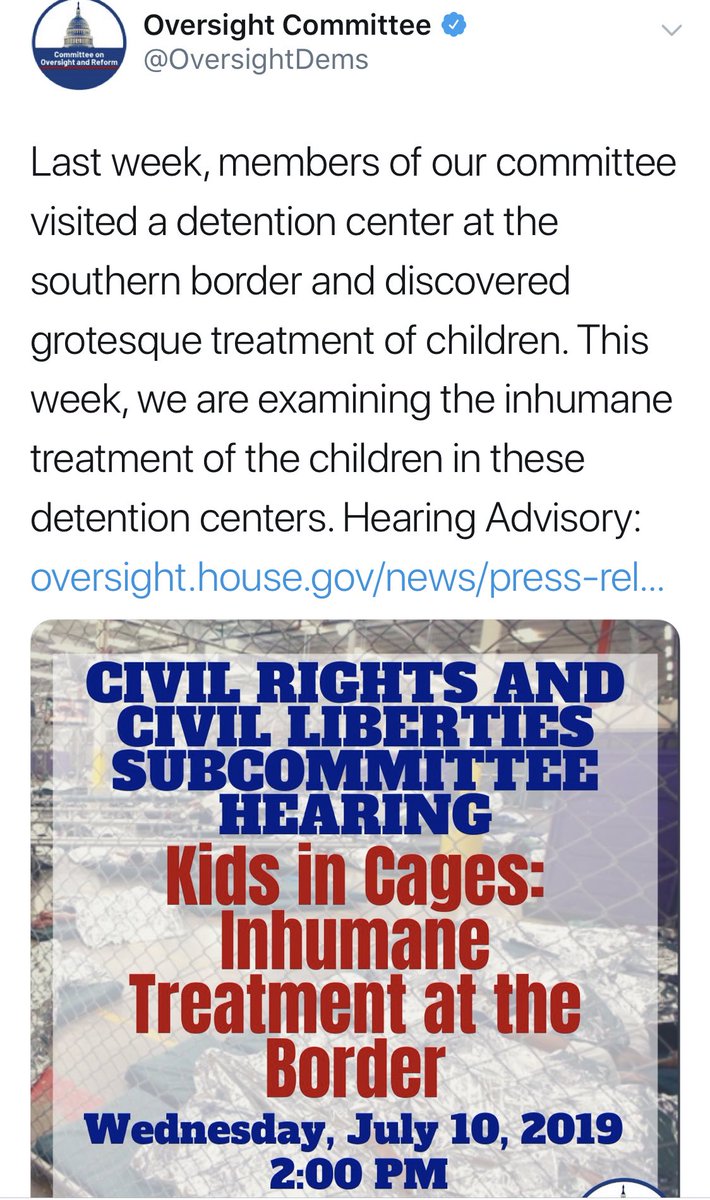 Honestly, this horrific graphic design is enough reason for them to just give up on digital.
LOL
@OversightDems
just deleted this tweet from July 2 after
@GOPoversight
called them out for using a 2014 picture on that one too