In case anybody needs a quick reminder just how VILE the Left's tactics to try to stop Brett Kavanaugh's nomination to the Supreme Court actually were, I highly recommend you buy and the nation's #1 selling book right now:
amazon.com/Justice-Trial-…
Back when the madness was occurring I wrote a series of columns about how the Democrat's deliberate undermining of rule of law & the presumption of innocence were being demonstrated by their vile tactics:
theepochtimes.com/the-accuser-fr…
Feinstein sat on that letter for EIGHT WEEKS.

She never even asked Kavanaugh a SEXUALLY RELATED QUESTION during the hearings that I recall. She didn't say one word about any supposed sexual assaults.

Letter was a Hail Mary to be thrown **only** if everything else failed.
One such person who walked away was
@usminority
, who has a new video out where he discusses his transition from faithful Democrat believing whatever he was told into what he is now: a Trump supporter.
These DNC Media hacks are doing the bidding of their masters in sandbagging
@MZHemingway
's new book. They don't want anybody remembering what they did in their quest to stop Kavanaugh. The awful spectacle those hearings became.
Because they fully intend to do it again.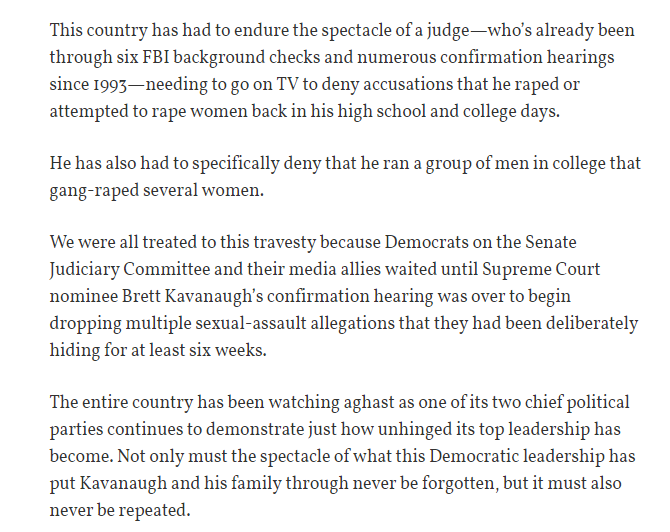 How incoherent did it get? The same people who spent decades covering up for any Democrat serial sexual predator turned around and insisted that we 'believe all women!' when THEY don't even do that THEMSELVES.
theepochtimes.com/ill-start-beli…