It focuses on Energy Return On Energy Invested (EROI), a metric of how much energy it takes to provide energy. Unlike most EROI studies, it considers fossil primary energy invested compared to final energy returned to society. Primary energy is the stuff fossil companies extract
from the ground. Final energy is the stuff we use: electricity, refined fuels for heating & vehicles. Now many people have been making the argument that the fossil fuels have higher EROI than renewables (30:1). However, this is only true at the primary energy stage.
This paper shows that EROI measured at the *final* energy stage is around 6:1 and *declining* steadily. Now here is the thing: renewable energy sources produce final energy (electricity or heat) directly. To quote the paper,
"This implies that fossil fuel energy-return-on-investment ratios may be much closer to those of renewables than previously expected and that they
could decline precipitously in the near future."
This is huge news. This means that renewable sources are not only ...
becoming competitive economically, they are becoming competitive (and ever more so) on a pure physical energy efficiency basis. The days of fossil dominance are physically numbered by this calculus.
The second major implication is that "... we may already have entered this zone of highly nonlinear change, where further modest declines in EROI_FIN ratios lead to increasingly rapid reductions in the net energy available to society."
This means that fossil fuel reliance is risky: it could lead to an energy restricted or insecure future given current EROI trends. The third implication of the paper is that our socioeconomic energy models and policy responses have not taken these trends into account sufficiently
(or at all). The authors recommend a focus on rapid renewable deployment, and a policy and modelling focus on satisfying energy service demand at lower final energy levels. This advice should be taken seriously by researchers and policy-makers, but it's hard without media echo.
Next the extraordinary Dr Anne Owen
@dr_anneowen
, wizardess of all things Input-Output, especially focused on household & UK data. She is like the count of Sesame Street - here shown counting the buildings on campus named after women. Oooooog.
environment.leeds.ac.uk/see/staff/1462…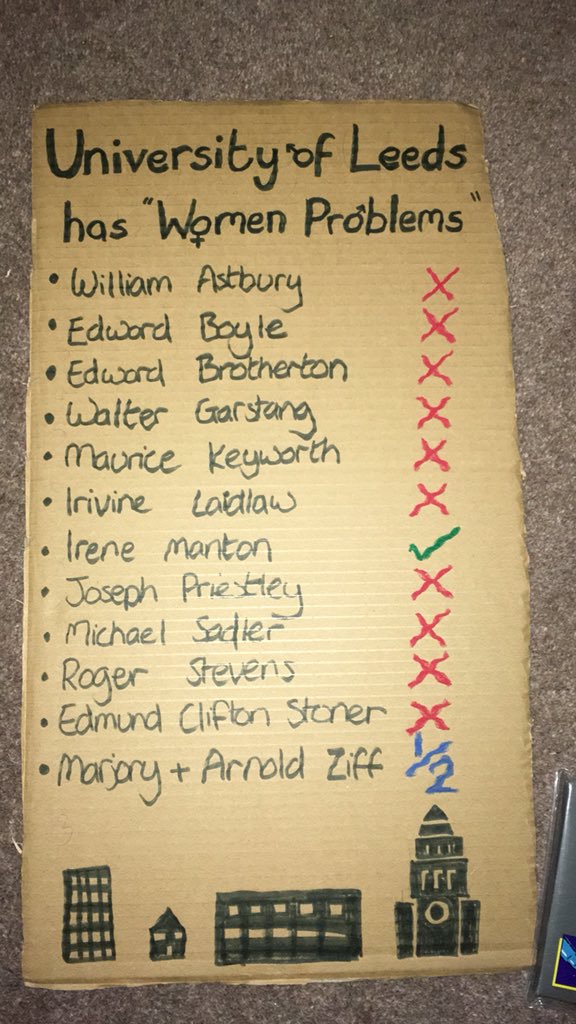 The astounding Dr Lina Brand Correa
@librand3
. Lina is a researcher of all trades: she can do super complicated quantitative work (like this paper) and pioneer super innovative qualitative and conceptual research on human needs and energy services. Wow.
environment.leeds.ac.uk/see/staff/1648…
And last but not least Lukas Hardt
@lukas_hardt
who is working on topics of macro-models of energy and economy. Watch out for this one! He's on his way to untangling some really complex problems and contribute to solutions.
environment.leeds.ac.uk/see/staff/1708…
And I have to point out that all members of the Leeds EROI
#Squad
are early-career researchers, reasonably fresh out of PhD (or not even), working in their "spare" time on this joint project which is not specifically funded by any one grant. This is the best of science. END!