Now that
@realDonaldTrump
has kicked off a storm stating he will initiate investigation looking to "treasonous activities" by Google & with Google having played a role in 26/11 Mumbai attacks of 2008, will Google to be investigated by Indian Govt as well?
greatgameindia.com/google-treason…
American President
@realDonaldTrump
has kicked off a storm stating that he will initiate an investigation looking into "treasonous activities" by American multinational technology company Google after allegations from
@peterthiel
.
Google came under fire last year for its plans to build a censored search engine for China. Employees protested and after internal upheaval and political pressure, the project, called
#Dragonfly
, was put on hold.
theintercept.com/2018/12/17/goo…
Google decided not to renew its contract with a Pentagon drone program after extensive protests from employees. Trump personally paid the CEO of Google Sundar Pichai a visit to get an assurance from him that "he is totally committed to the U.S. Military".
Now tech billionaire Peter Theil has claimed that Google needs to be investigated by
#FBI
and
#CIA
for of the company's "seemingly treasonous" decision to work with the Chinese military instead of the U.S. government because it is infiltrated by Chinese spies.
#GoogleTreason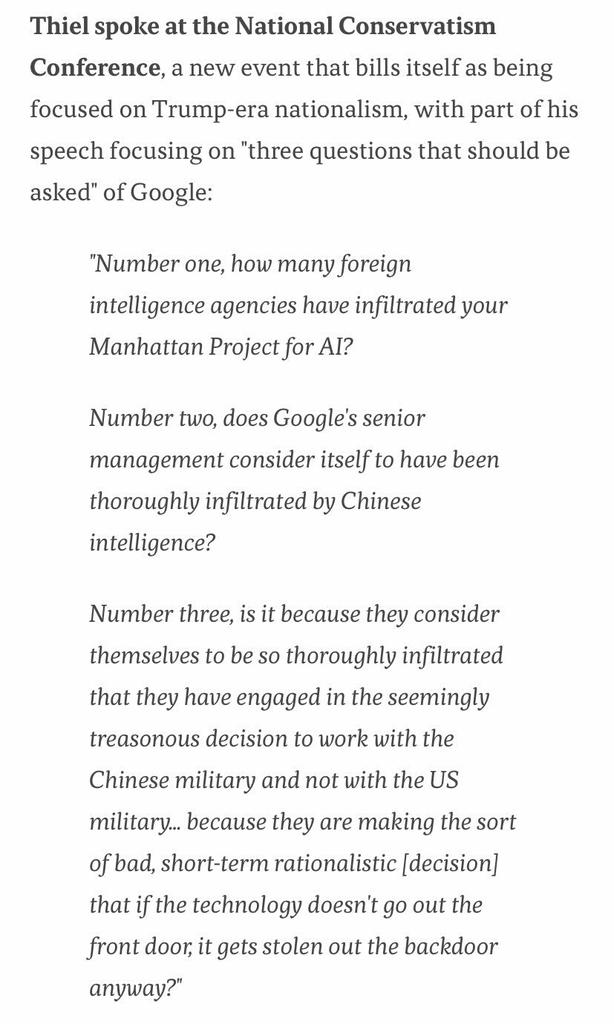 Peter Thiel is cofounder of
#PayPal
#Palantir
& Founders Fund. He also sits as board member on
#Facebook
which created India's
#trollarmy
for digital propaganda to influence elections & ironically a case has been filed against it for treason & waging war against India.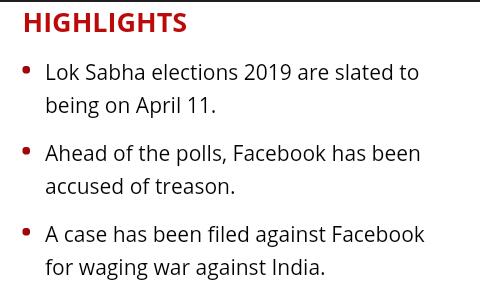 #Facebook
is also facing a record $5 billion settlement with the U.S. to end a privacy case involving
#CambridgeAnalytica
– a consulting firm now being investigated worldwide for meddling in elections including in India.
One of
#Facebook
's original funders Silver Lake Partners has also come under serious questioning in India for meddling in Indian elections via its subsidiary NXP Semiconductor whose chips were used in the
#EVMs
in India.
gginews.in/foreign-chips-…
The Competition Commission of India (CCI) launched a probe in April against Google for leveraging its dominant market position. If found guilty Google might be looking at a fine that could exceed Rs 136 crore (almost 10 million dollars).
#GoogleTreason
greatgameindia.com/google-treason…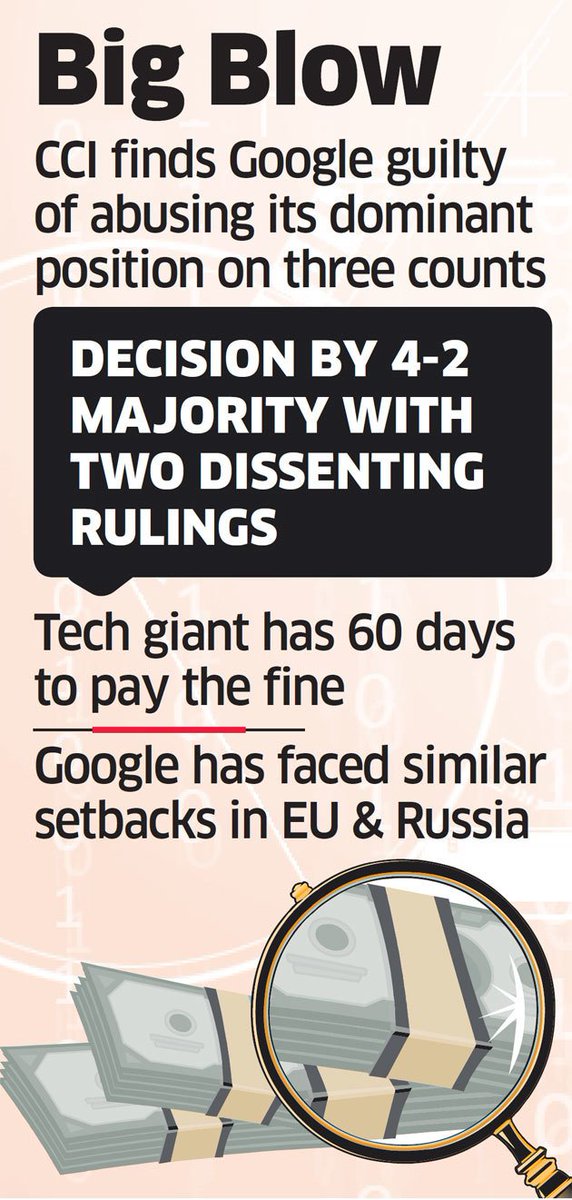 One of
#MumbaiAttacks
terrorist technology chief of Lashkar-e-Taiba Zarrar Shah was closely monitored by British
#GCHQ
.
#TopSecret
US NSA doc show they used Google Earth to show militants the routes to their targets in Mumbai routing his calls through New Jersey.
#GoogleTreason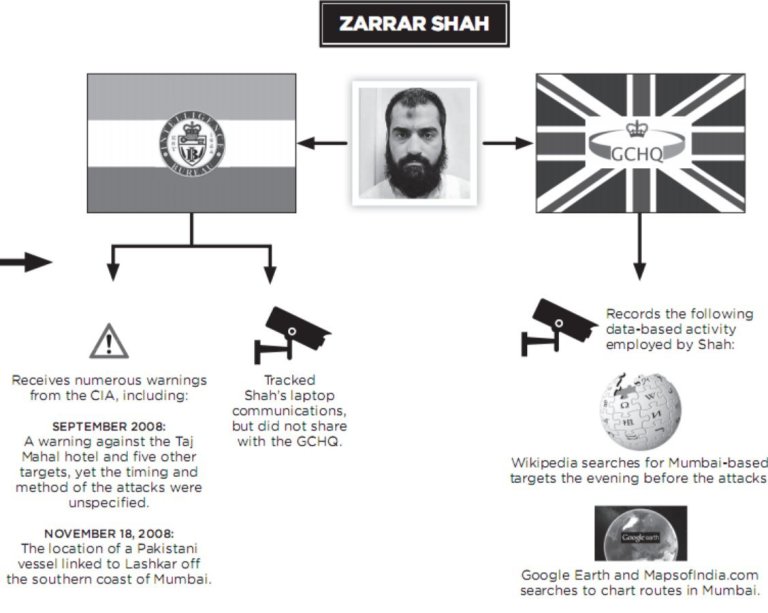 "Zarrar & his associate conducted reconnaissance using Google Earth & Wikimapia. Analysis yielded several locations in Mumbai well before the attacks occurred and showed operations planning for initial early points into the Taj Hotel."
#TopSecret
US NSA Doc
#GoogleTreason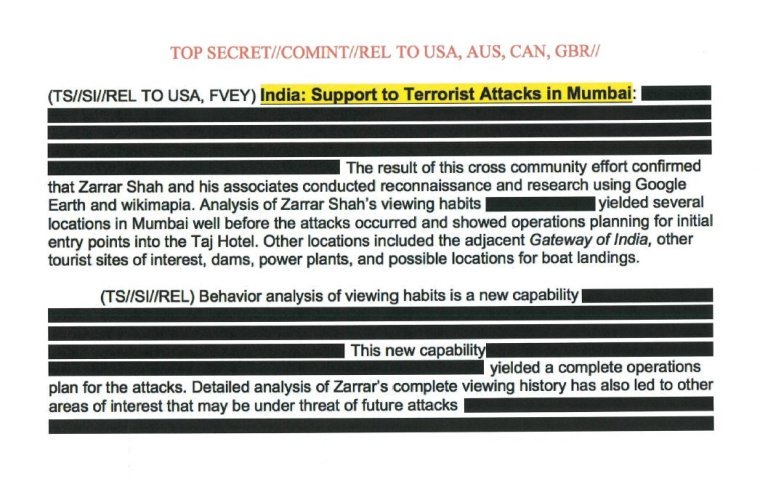 It is no secret that US tech giants work with US military. Under
#PatriotAct
&
#FISA
Foreign Intelligence Surveillance Act US Govt & Intelligence Agencies can legally require US based corporation to handover information that it either owns or has access to
greatgameindia.com/google-treason…
Recently CEO of Google
#SundarPichai
personally assured US President about "Google's commitment to US military". In the words of
@Snowden
"the rebranding of
#Surveillance
as
#SocialMedia
is the most successful deception since the Dept of War became Dept of Defense"
#GoogleTreason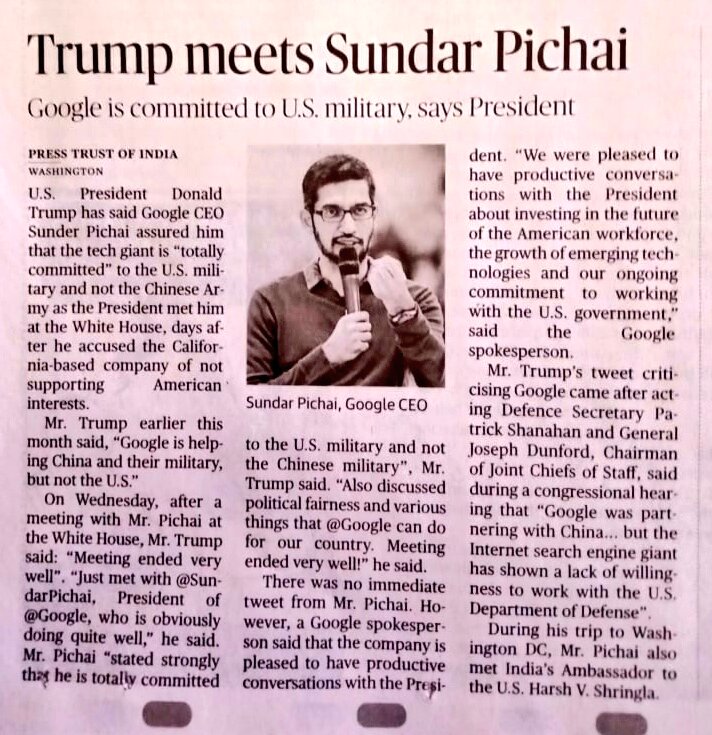 Whether Google is infiltrated by Chinese spies or Americans successfully get it out of Chinese orbit, Indians be warned that Google is military front & as was the case in Mumbai attacks it will be used as weapon of war against India if situation so arise
greatgameindia.com/google-treason…