Ironically
#Petraeus
is the same guy who didnt get tired praising the Pakistani Army when he was incharge of overseeing arms transfer & training during Afghan War. Cut to present - now he oversees Indian Elections by supplying EVM chips through his company.
Gen Petraeus is also the key in the ongoing plot for an Anglo-American base in
#Kashmir
under the trusteeship of the United Nations. Read more here >
greatgameindia.com/kashmir-proble…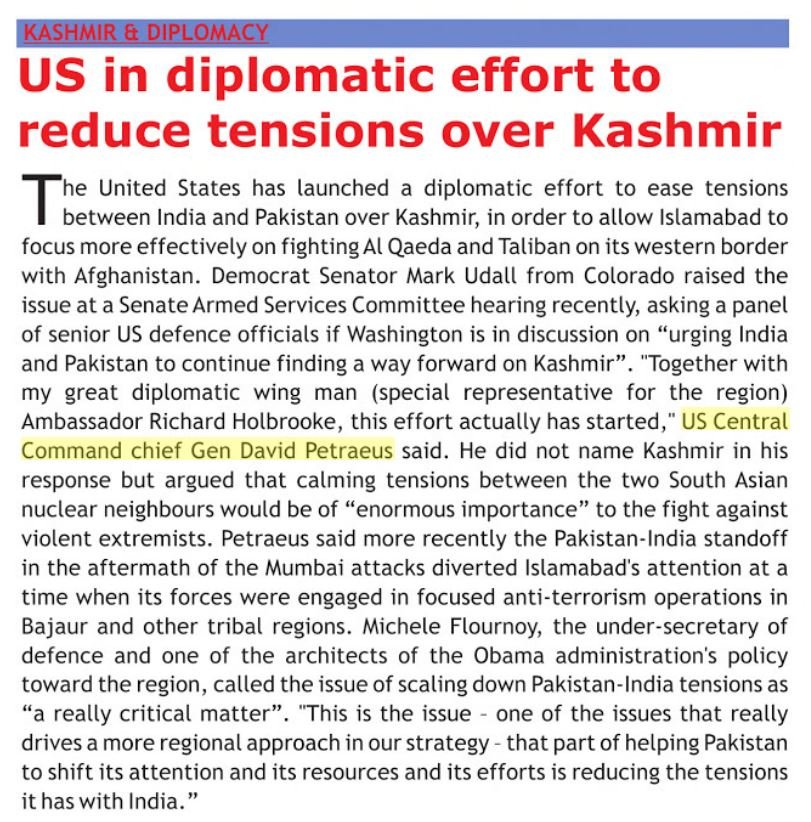 Kohlberg Kravis Roberts aka KKR - the same firm who holds a considerable stake in NXP Semiconductors whose chips were imported for EVMs in India. Did you know former CIA Director General Petraeus is the Chairman of KKR Institute.