COUP d'état, THE REVOLUTION AND THE REFORMATION.
Let be warn you, that is IF your ears are working.
What is being packaged to you as
#RevolutionNow
is actually the
#CodeName
for coup d'état.
Remember I told you that REVOLUTION ALREADY HAPPENED!👇👇
Don't say I didn't warn you, what the likes of
@YeleSowore
is packaging for you with the backing of International donors & their tools like
@AmnestyNigeria
on ground is actually a coup d'état after the real
#RevolutionNow
had taken place.
It's a
#CodeName
GOOGLE:
"The phrase coup d'état comes from French, literally meaning a "stroke of state" or "blow against the state". In French, the word État (French: [eta]), denoting a sovereign political entity, is capitalized"...
seizure of power,overthrow, takeover, ousting,regime change!
The
#RevolutionNow
already happened in 2015, it was a forcible overthrow of a government or social order, in favour of a new system. This was done when 15,424,921 ELIGIBLE NIGERIANS chose to overthrow the then political party with the power of their thumbs.
RESPECT THAT!
#TheCode
That Revolution led to
#Reformation
that began since 2015, it was slow but very STEADY.
That Reformation led to the increase in Nigerian Reserve that Jonathan DEPLETED.
That Reformation led to our EXTERNAL RESERVES like Diezani & Patience returning money.
The result of
#TheReformation
that happened in 2015 was put to test in 2019. I chronicled the
#Reformation
that had taken place since 2015 👇👇.
When that 2015 REVOLUTION was put to test, 16 million Nigerians reinforced it by voting Buhari.
#RespectThat
If Nigerians want change in Govt, they would have done that 4 months ago..
The decision to CHANGE GOVERNMENT was tested when we had
#NigeriaDecides2019
@YeleSowore
@obyezeks
@atiku
etc were involved.
15,191,847 ELIGIBLE Nigerians returned Buhari as their President.
#RespectThat
After 2019 election, there has been different coordinated efforts to destabilize Nigeria & this has been very obvious from different perspectives.
Listen very well, if Nigerians want ANOTHER GOVERNMENT, they would have done that 4 months ago.
@YeleSowore
& others MUST RESPECT us!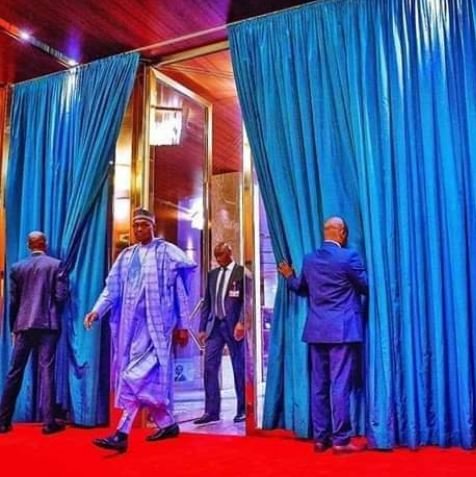 Don't be deceived, Federal Government is up to the task.
Those behind the masquerade knows fully well that Buhari is a master of long battle.
Obasanjo knows..
Danjuma knows..
Atiku is too small..
Sowore may learn in hard way the consequence of this coup d'état.
Obey our LAW!
All of you trying to FORCE your personal decision on all of us after we all had opportunity to decide just 4 months ago should be ashamed of yourselves.
What you call
#RevolutionNow
is just a
#CodeName
for coup d'état. The consequence of such action in a sovereign State is here!
Hello Mr
#RevolutionNow
& overnight activists:
If Nigerians wanted
@YeleSowore
or
@obyezeks
or
@atiku
or anyone among the choice of Obasanjo, we would have chosen that in the last election.
You can't wake up & topple the decision we had 4 months ago. You'll be dealt with LAWFULLY
I know that most of you are not happy with the reformation going on & how the likes of Diezani & Patience Jonathan have been returning our money.
I know Obasanjo is not happy that he's been retired PERMANENTLY.
Your COUP tagged
#RevolutionNow
is dead on arrival.
#WarnYourslef
If this
#RevolutionNow
goes out of control and people die, who are we going to blame for not being PROACTIVE?
Who have we been blaming for the IMN terrorist group action in Abuja?
Yes,
@YeleSowore
should face the music, you can't force yourself on us. We made our choice already!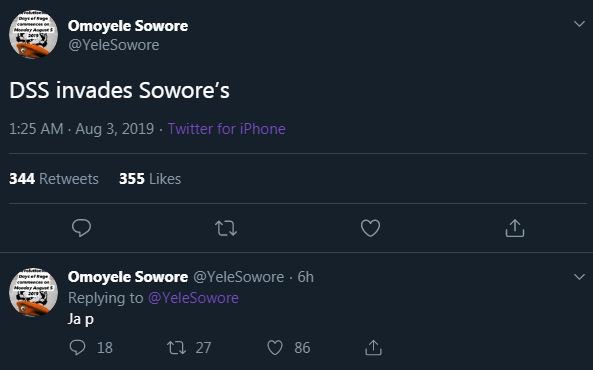 The works going on are signs of reformation due to the REVOLUTION we made though ballot box since 2015, your coup tagged
#RevolutionNow
will not stop that.
The reformation in education, economy, infrastructure etc will not be thwarted by the greed of the
#OwnersOfNigeria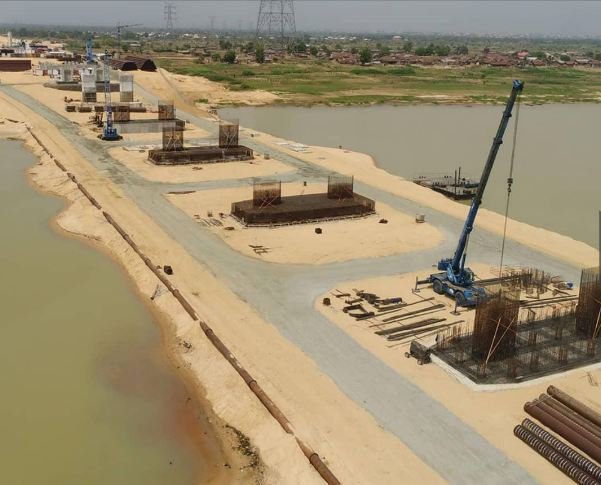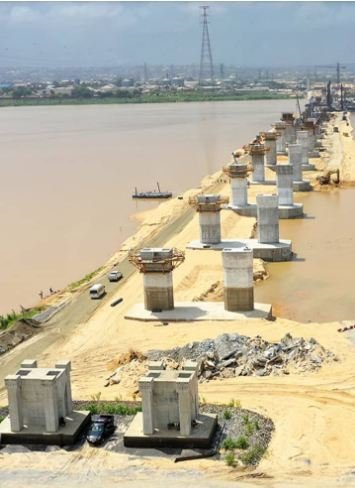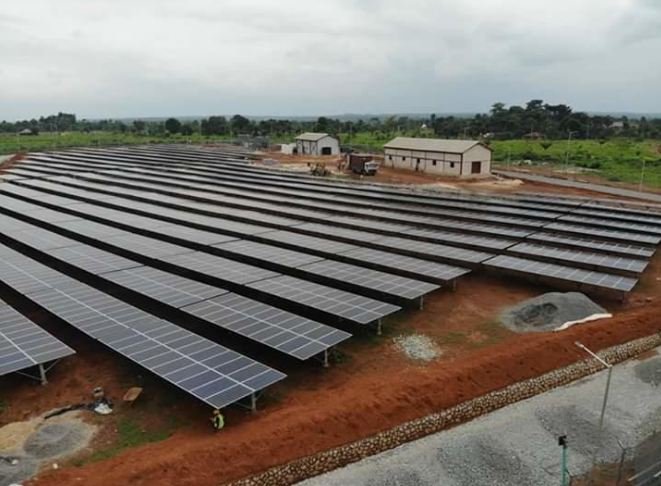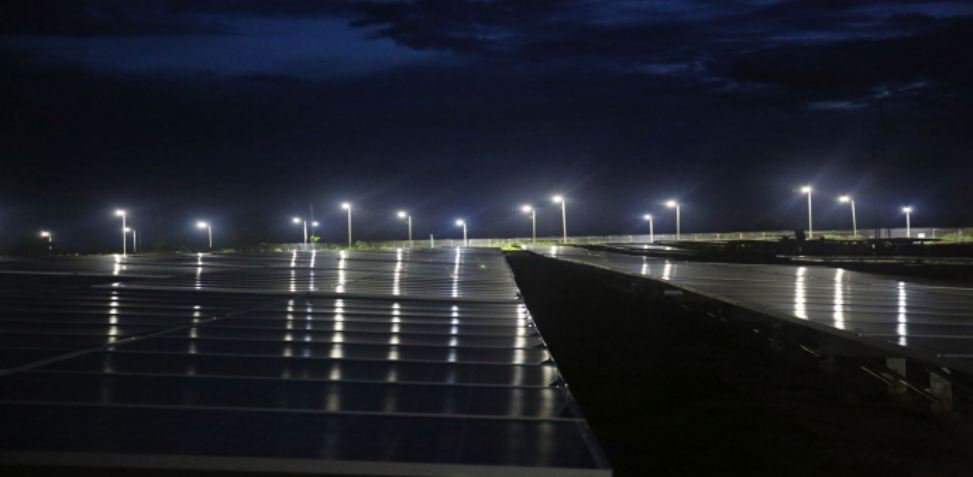 AUTHENTIC
#RevolutionNow
already happened in 2015, we reinforced it again in 2019 through the ballot box.
Anything that wants to dictate otherwise is a planned COUP, & should be dealt with as such.
The era of a few elites FORCING their ego on us is OVER.
Just a reminder:
President Buhari is the Commander in Chief of the armed Forces of the Federal Republic of Nigeria....
That
#DelegatedAuthority
was given to him by the majority vote in 2019.
If you can't stand that, LEAVE NIGERIA.
His word in the next 4 years is AUTHORITY!
END!