1/
Jeffrey Epstein is being reported as having committed suicide.
This is a psyop by the good guys.
#Epstein
2/
First of all, the picture we're being shown of
#Epstein
with medical staff is not him. The nose is different and the ears are different.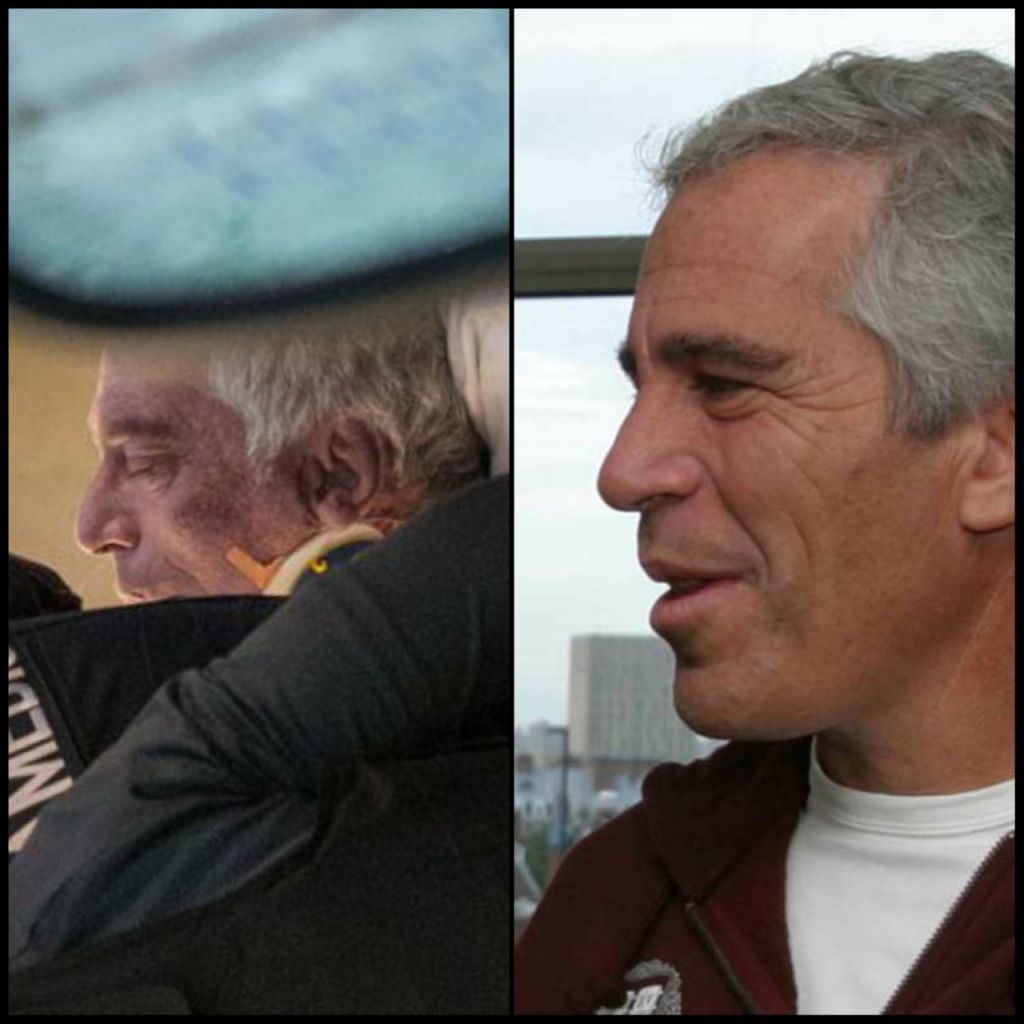 3/
"Just get a guy with a hooked nose and gray hair! How hard can it be?"
This is a visual racist joke against Jews. Jeff actually has a straight nose. His double doesn't.
Well played guys, well played.
#Epstein
5/
Jeff's double died:
- in his cell
- on the way to the hospital
- in the hospital
depending on who you read. In this photo here there's a breathing bag which kinda rules out the dead in the cell or on the way story.
#Epstein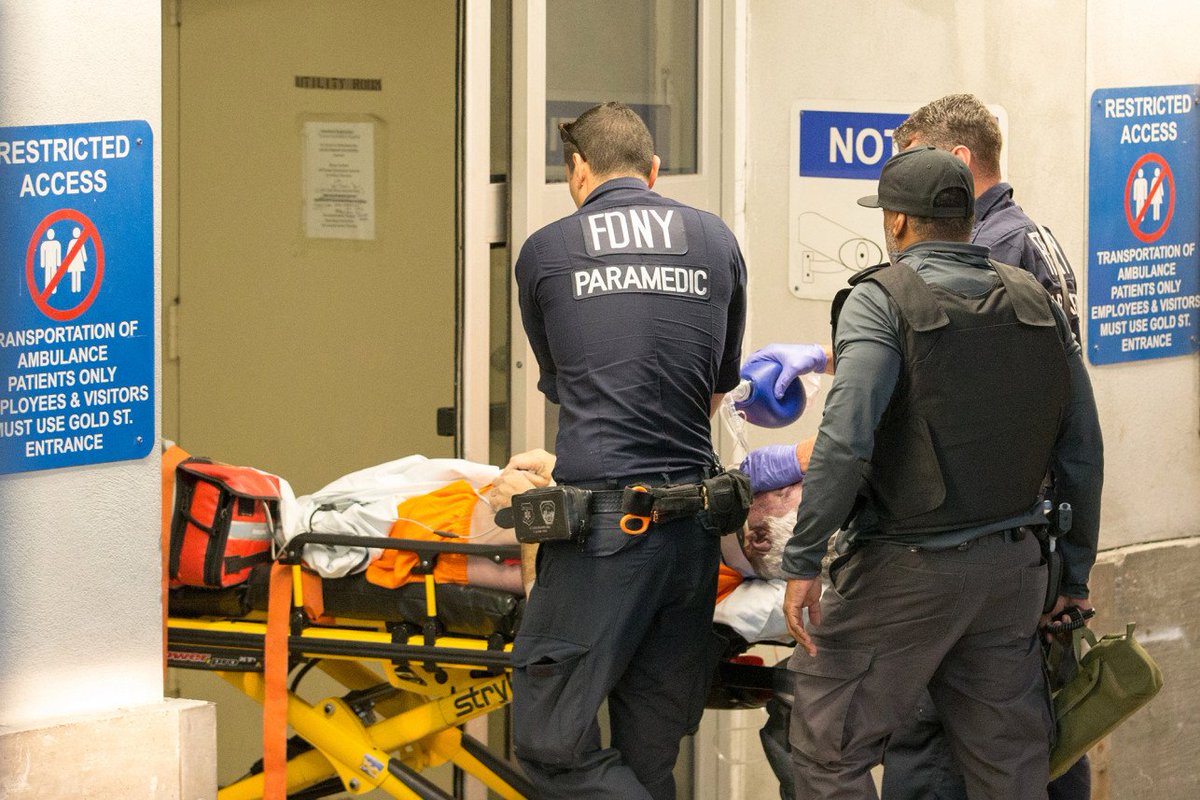 @Cudgel66
7/ Corrections officer on Reddit points out the utter impossibility of
#Epstein
having hanged himself in his cell, namely constant supervision and no material to do it with.
Thank you
@justchuckin2
!


8/
"But he was taken off suicide watch!"
Um, says who? Law enforcement sources close to the case? Uh huh.
Let's step back a bit here and discuss who
#Epstein
is because I think we need reminding.
9/
Jeffrey Epstein is the most important prisoner in the world and the most closely guarded.
I wouldn't be surprised if he was in irons under 24 hour watch on a nuclear submarine.
#Epstein
11/
His testimony and the blackmail evidence he collected has the power to bring down The Cult That Runs The World in one fell swoop.
And one day, it will.
Please have some faith in your President. He knows what he's doing.
#Epstein
12/
Of course, Jeff could just have had a guest who took care of business. Need to check that surveillance footage for any visitors who are unsteady on their feet and cackle insanely.
#Epstein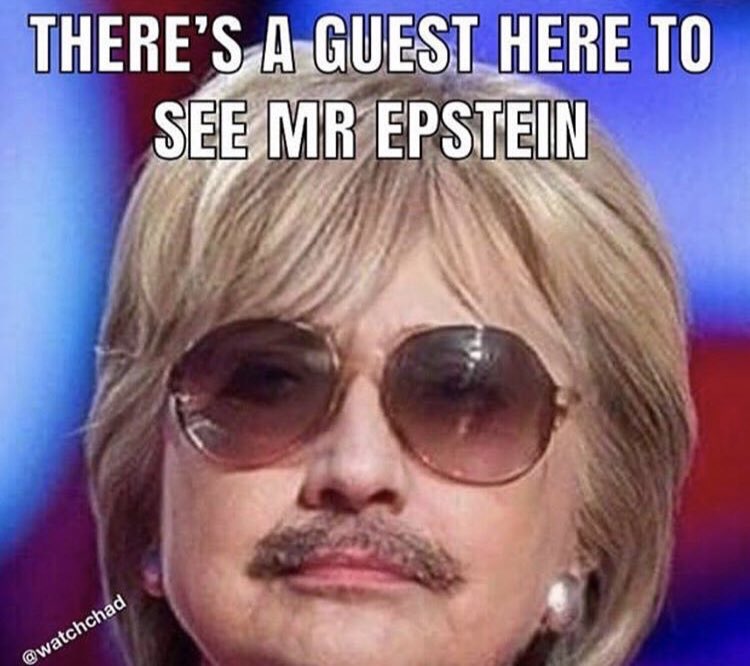 13/
Oooh - everything will be admissible against any other defendant without possibility of motion to suppress? That will be handy.
Thank you
@jeremy350344
!
#Epstein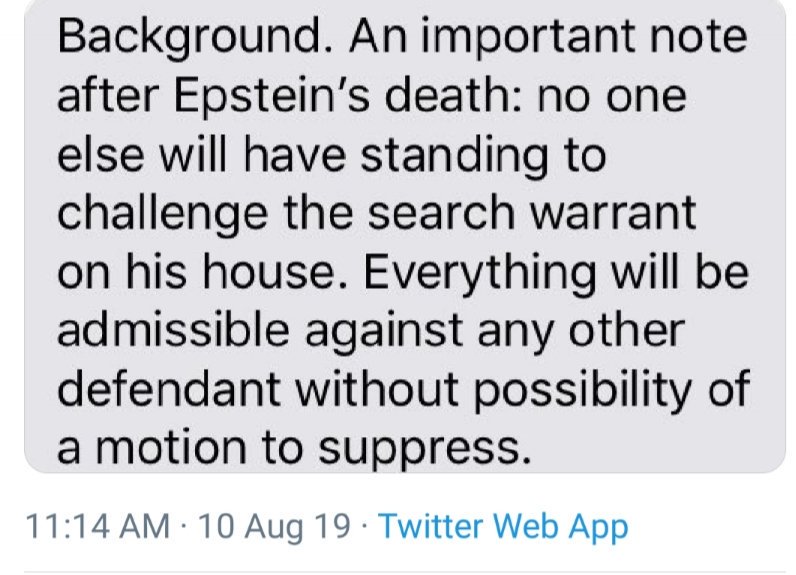 @jeremy350344
14/ ShariaBlue talking points have been leaked.
"Do not link to the current court documents regarding Epstein or use them in constructing your argument."
Smart move. People might get red-pilled.
#Epstein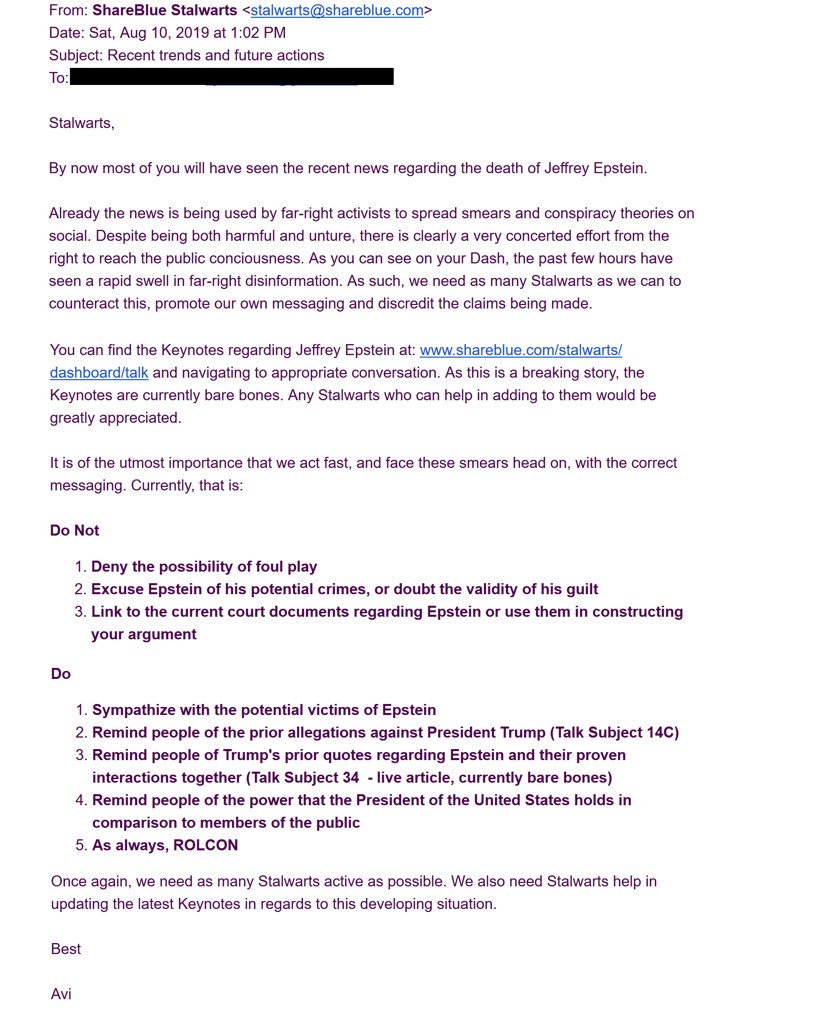 15/
The media are also struggling to react.