The first call is for the integrated Tor client. Second is Brave's internal bits for content-blocking. The third call to
brave-core-ext.s3.brave.com
is for the HTTPS Everywhere integration. Lastly, a couple lines down, is the updater for local Tracking Protection files.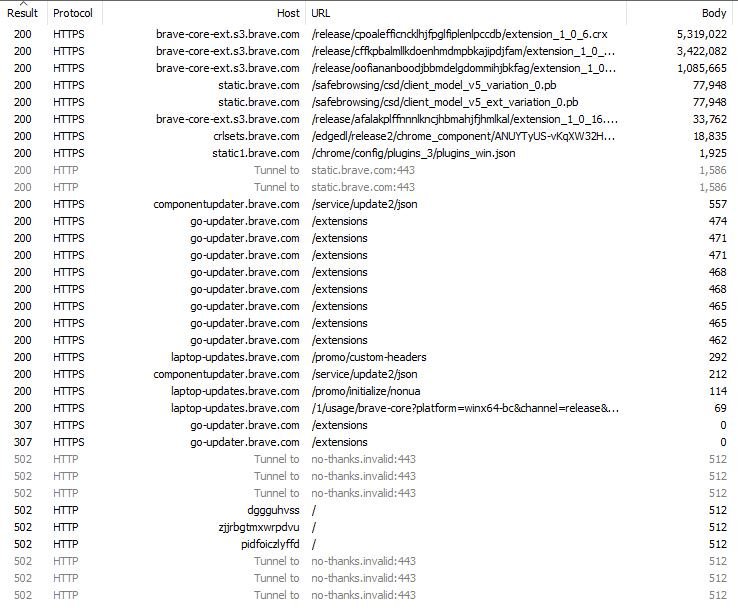 Two calls are made to
static.brave.com
near the top; these proxy the request for Safe Browsing bits. This is one thing you'll notice with Brave; it proxies requests when possible so as to mask user details. We see this with the static1 calls further down (updating plugins)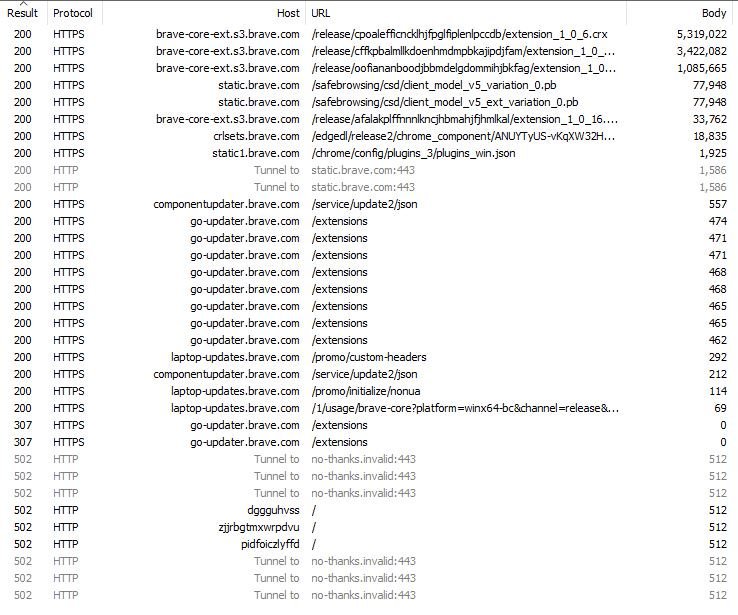 The calls to /extensions on the
go-updater.brave.com
host are what you'd expect. Brave proxies requests to ensure you're all up to date. With this being the first run, why do we see so many calls for extension updates? It will help to look at these requests in natural order.
The following screenshot shows all of these requests in the order they were issued. Note the calls to the /extensions endpoint precede the downloading of the extensions from
brave-core-ext.s3.brave.com
. They're for the same extensions. "Do I need this? Yes. Better go get it then."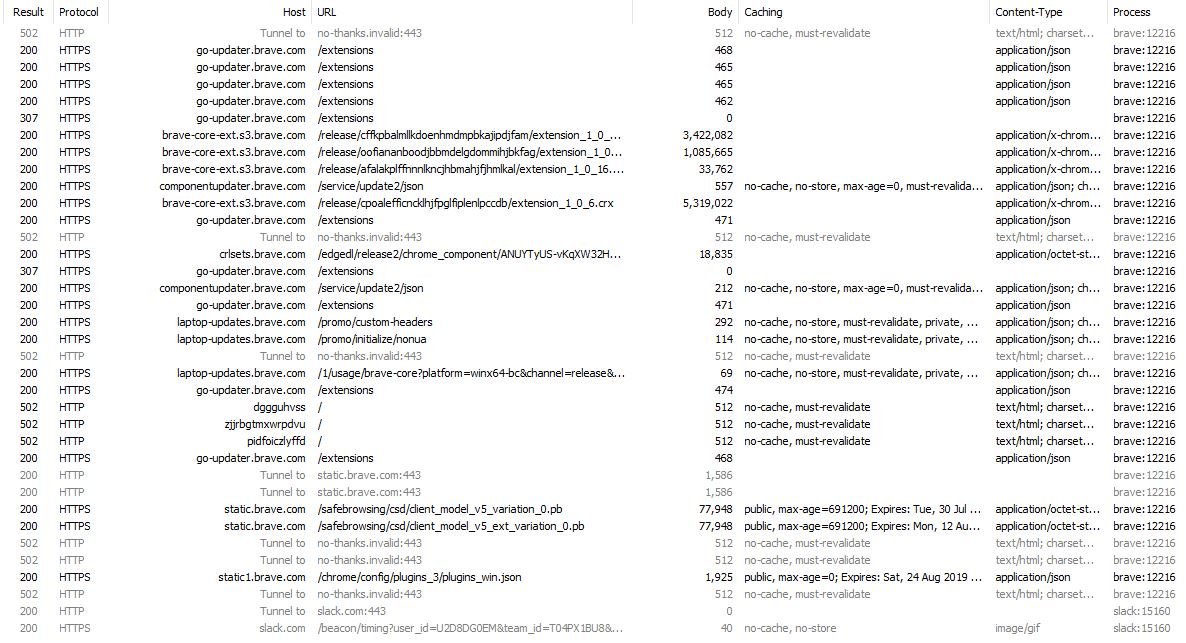 That covers pretty much everything I see Brave doing when it first runs. I'm very pleased to see that 100% of the calls are controlled, and secure. And that Brave serves as a proxy for calls that need to reach out to third parties. Very nice 🙂