Tom Steyer has released thousands of pages of tax returns.
Keep in mind when you click on the various links on this page, Steyer has placed his foundation tax returns before his personal income tax returns, so you'll have to scroll through.
tomsteyer.com/transparency/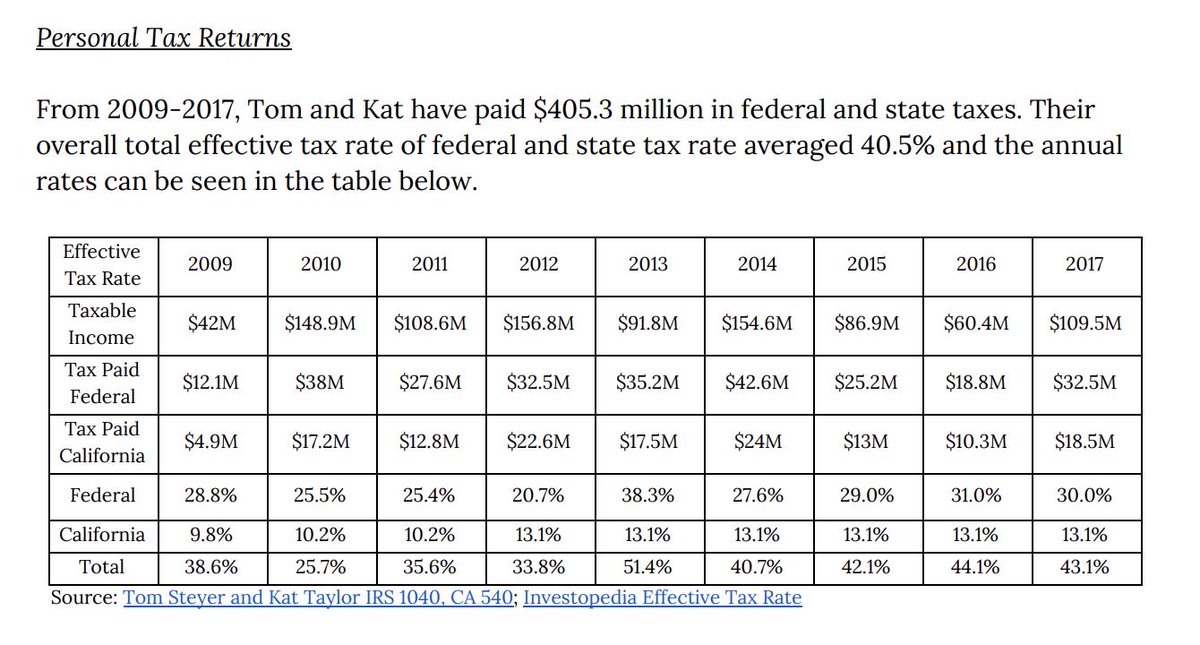 2.
Steyer has released nine years of income tax returns. For this period he says he and his wife had
$959,500,000 in taxable income
$264,500,000 in federal income taxes
$140,800,000 in California state income taxes
3.
Tom Steyer has been contemplating a run for office (Gov or Pres) for a decade...possibly longer in private. I'd like to see his returns from when running for office wasn't something he was thinking about! He pays a lot more $$ in taxes than most wealthy people I know.