Poor
@Mscots79
, Cody specifically dislikes her hair. Form a strength circle ladies, how will Michelle survive?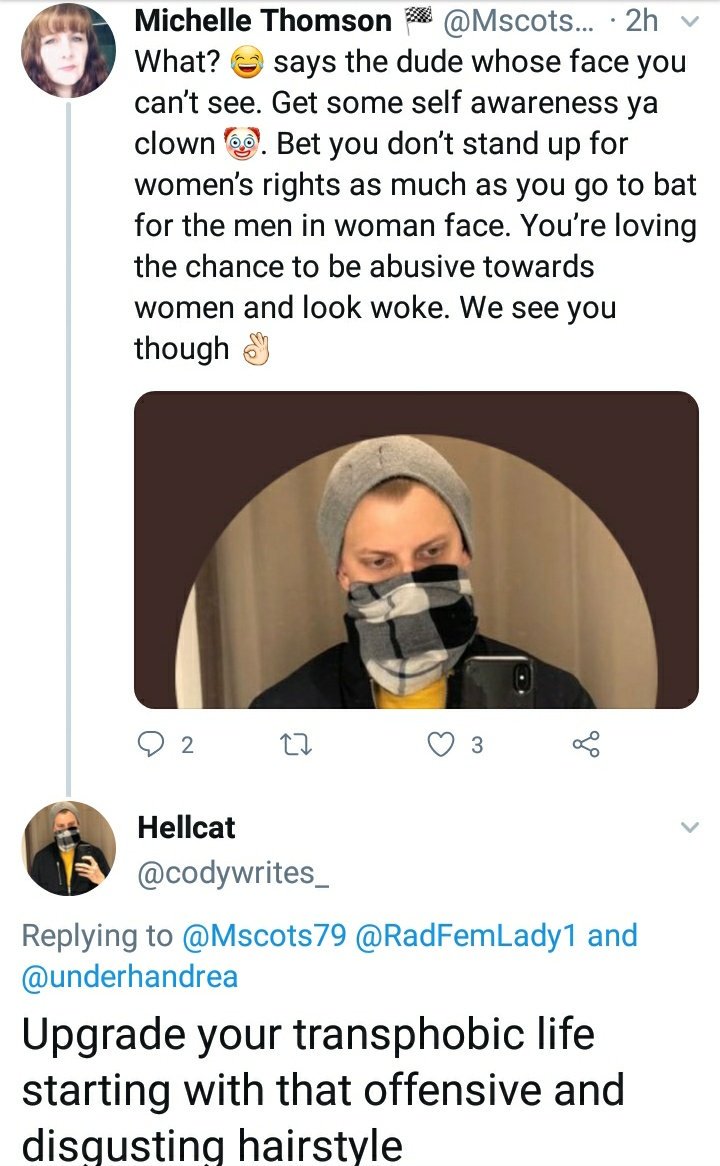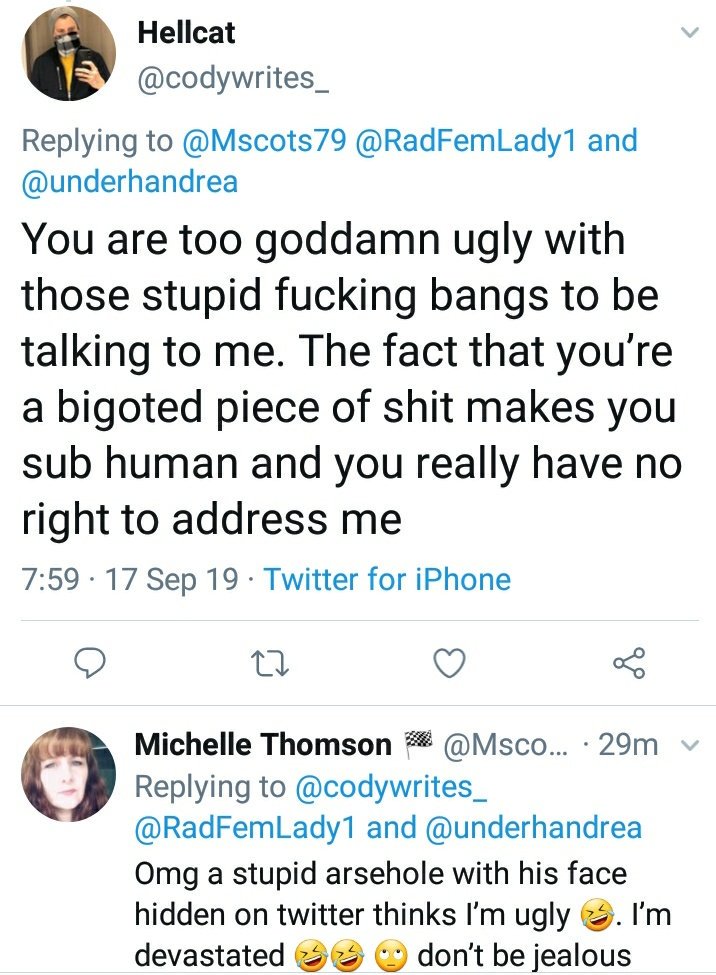 As much as we laugh at Cody and his tired insults it does provide us an opportunity to discuss why Cody resorts to this. Patriarchy transmitted through modern media argues that a women's value is whether a man wants to f**k her or not.
Women are merely decoration in the world configured by men.
This is underscored by trans ideology,think about how superficial it is. They never 'feel like a woman' because they want to be a leader/ start their own business/tackle difficult equations for example. No. They claim to feel like a woman based on hairstyles, makeup, clothes.
This is why there is a link between trans & the sex industry, support one & support the other. It is Cody's worldview expressed with better vocabulary. Women's worth & existence is to please men. Women are hollow fetish objects. That's why clothes change sex - because women don't
Have inner worlds. That's why prostitution and porn are championed as empowering. If women's value is measured on whether men want to f**k them then these women are getting the ultimate validation. This worldview is why rape is not thought of as a human rights violation.
So Cody may be a sad little man shouting at women on the internet that they are ugly but he is an exemplar of a much wider and more dangerous outlook. A worldview that denies the full humanity of half the human race.