I disagree on your stance but I appreciate the sentiment. I present a thread. 95% of this is taken off of
@SandyDarity
'What We Get Wrong About Closing the Racial Wealth Gap' document that's freely available off of Duke Universities website
#ADOS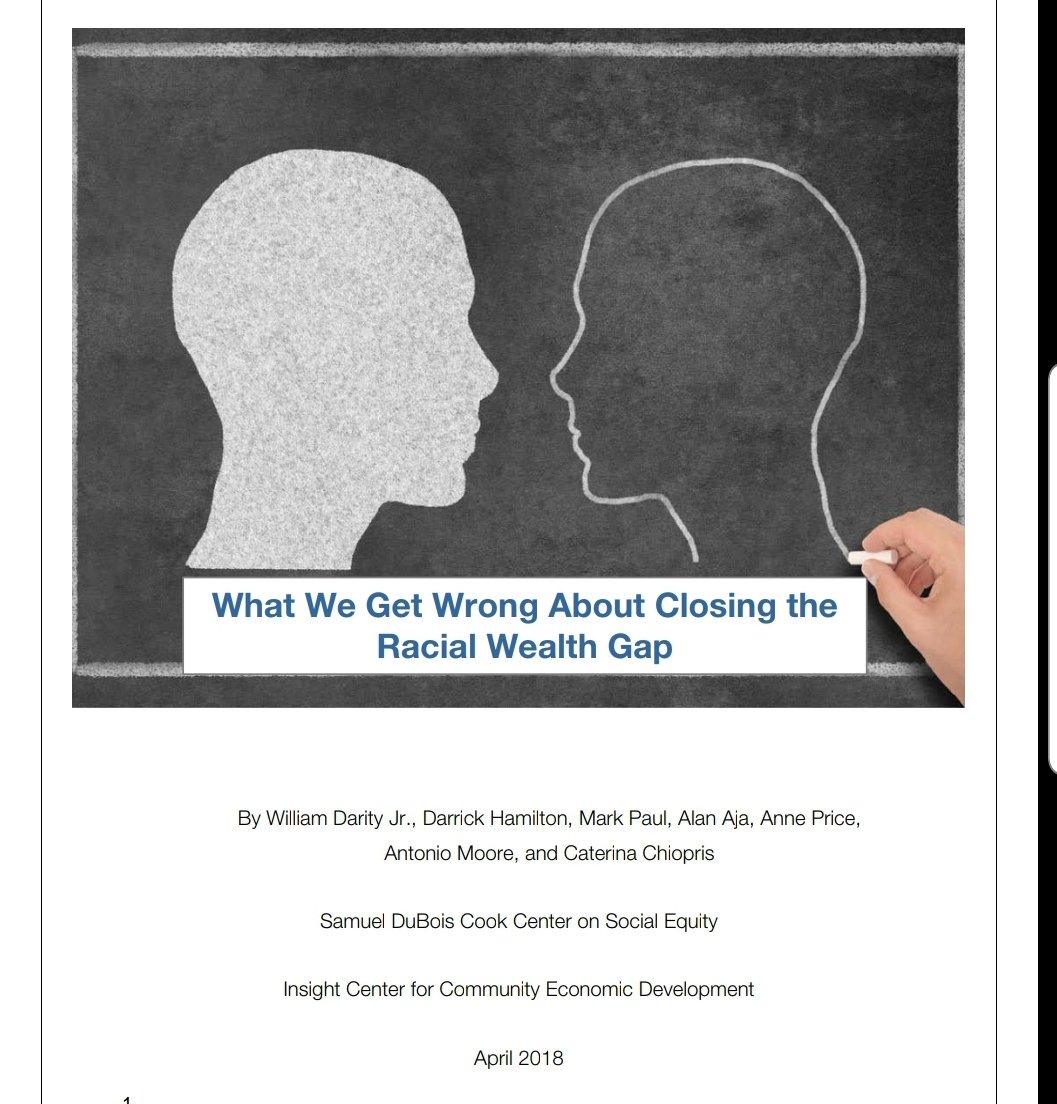 I think our problems go deeper than just banking black. The key to assisting BlackBiz/BlackBanks lies in leveling the Lineage Wealth Gap 1st. Research shows individuals w/ access to family wealth have higher rates of success. Problem is?
#ADOS
are broke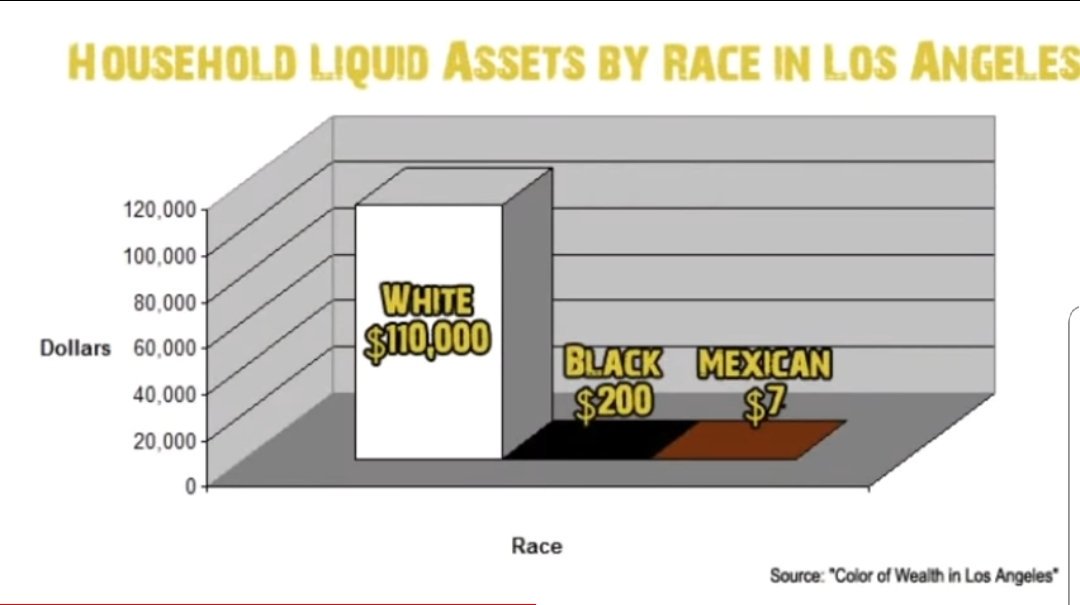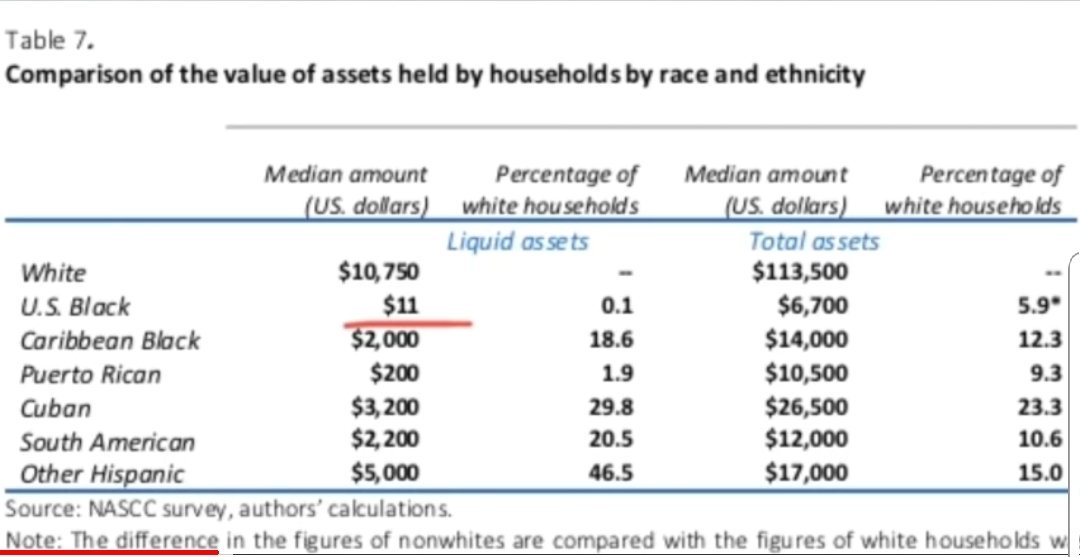 ✅ 2.58m black owned businesses generate only 150 billion in REVENUE. That's negligible ownership at best & makes ownership subject to what they truly can produce monetarily
We have no middle class (17k median net worth) nor business class why is that important?
#ADOS
🇺🇸


✅ The largest five black owned banks recently are estimated to have assets
totaling $2.3 billion, while J.P. Morgan alone has an $2 TRILLION in assets. The top five black banks assets are 0.1 % of Morgan's assets
Big Bank take Little Bank. Feel me?
#ADOS
🇺🇸 ✂ The ✅
✅ FACT. in the U.S. black banks are smaller & less profitable than similar white banks. Why? because of the economic situation of the
communities where they operate. Black Americans are BROKE.
#ADOS
✂✒️💰💵
✅ Since
#Americandos
families have minimal liquid wealth, our bank accounts are check to check. Overdraft fees, compiled with our monthly expenses & volatile debt situation makes profitability a significant challenge for Black banks in the first place
✂✒️💰💵
#ADOS
✅ Contrast 2.58m Black Owned Businesses generate 150 Bil to Walmart, whom generates more than 20 times the revenue & employs more than 2.2 million workers than all of black American businesses combined & it just illustrates how powerless we are from a wealth standpoint
What im ultimately saying is, banking black DOES NOT move the needle. It shouldn't be a prerequisite for your so called "Black Empowerment Black Card" if you will, because of the fact that the action itself is so ineffective. We need big solutions cause we have big problems
#ADOS
We need to demand reparations.. That's the only way we fix Black America. I'm out.
#ADOS
#AmericanDos
🇺🇸