While waiting for flight I thought I'd investigate the observation by
@JohnJCrace
and others that many Leavers who insisted
#parliament
prorogation was nowt to do with Brexit then decried yesterday's Supreme Court ruling to quash it as an attack against Brexit & democracy itself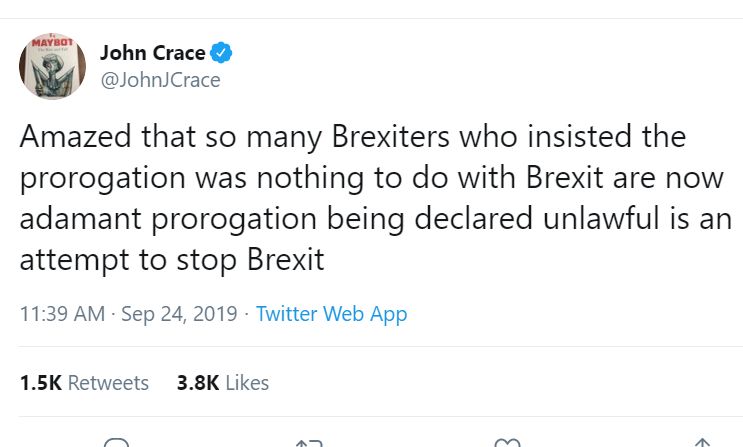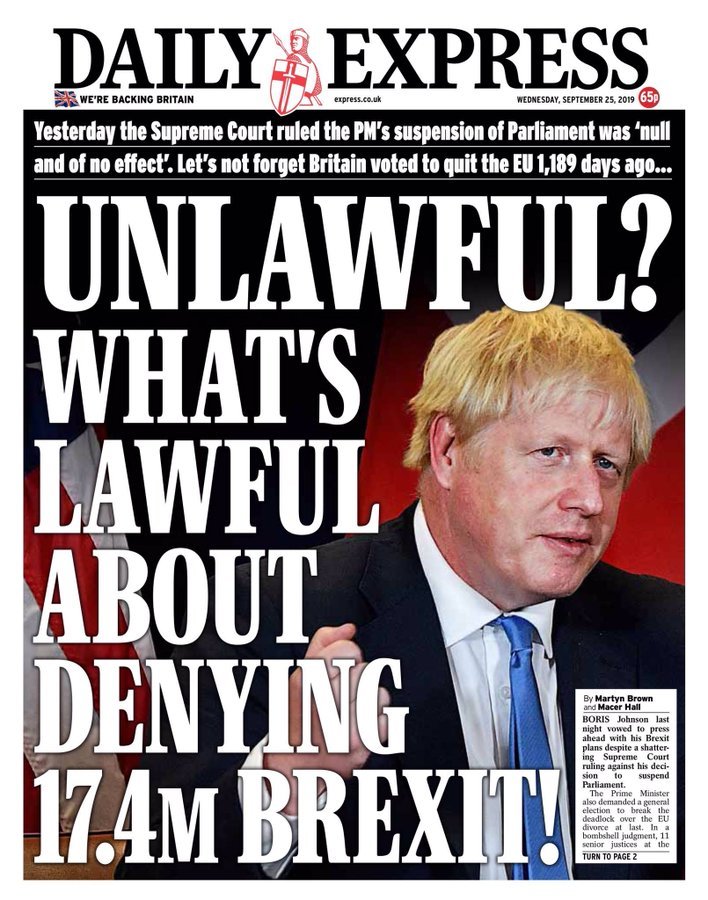 Turns out there are hundreds of Twitter accounts who enacted this turnaround, unearthed by a simple search on the words "prorogued every year", as that's what they all said when Boris did it: "It happens every year don't it - as if it's got anything to do with Brexit this time!"
Let's start with
@MarnieRiptide
who once explained to
@StevePeers
& others that it's a yearly thing, specifically
for conferences/Queen's speech - "Do your research!"
But as of yesterday it was suddenly all about "postponing Brexit" and nothing else. What happened there Marny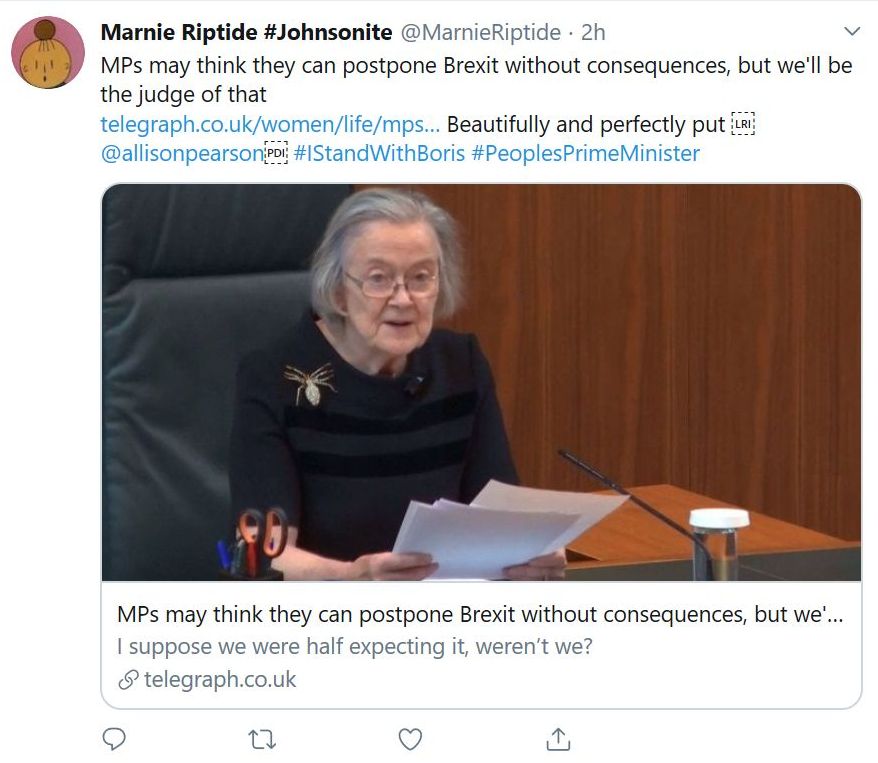 Next up is
@CampbellGordon5
who 2wks ago was schooling
@OxfordDiplomat
&
@HelenLouAdams
on prorogation being about (again) the Queen's speech but also party conferences, which this year coincided funnily enough. Oh and spell it right lady!
But yesterday, full-on Brexit/democracy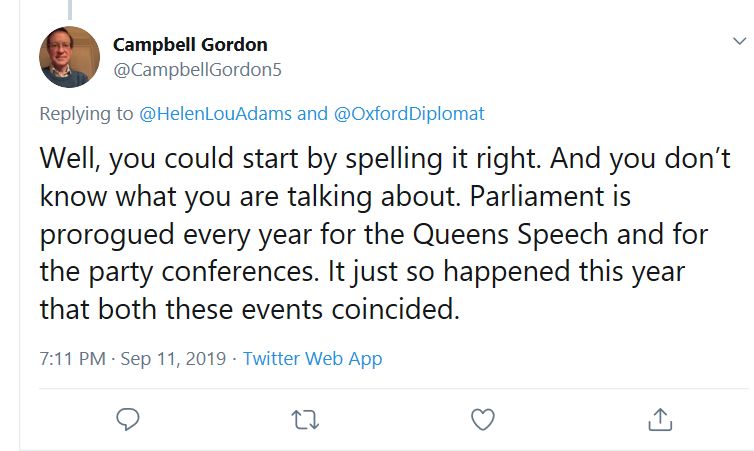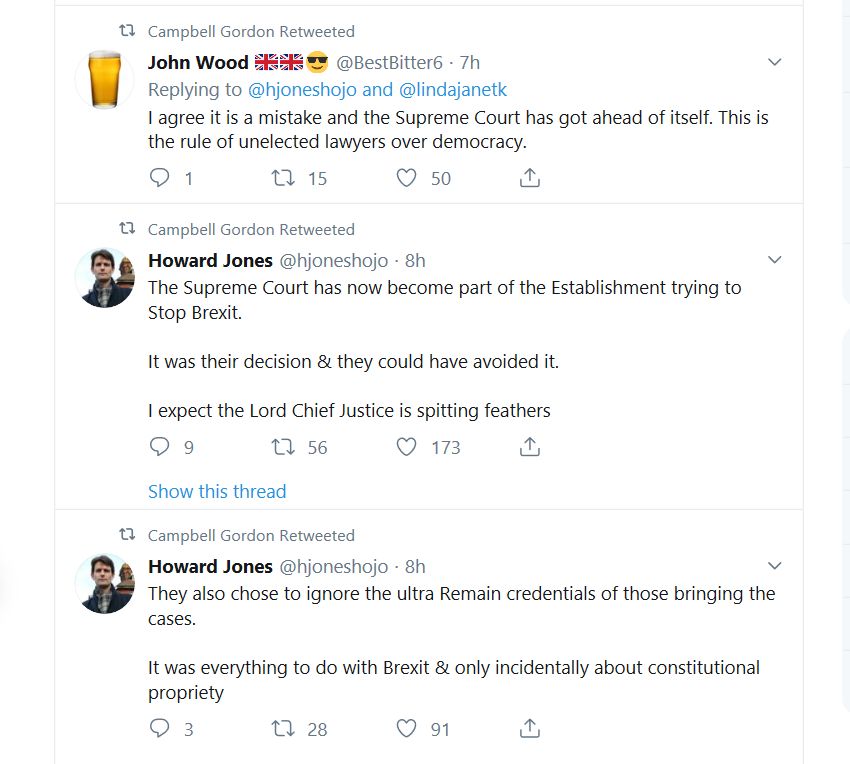 @CampbellGordon5
@OxfordDiplomat
@HelenLouAdams
Then there's ol'
@GeneralDoubt
, who previously put it to
@CarolineLucas
that the PM's proroguing was all about effective "leadership" and of course the Queen's speech.
Then suddenly yesterday invoking Margaret Thatcher herself against the Supreme Court's all-out war on Brexit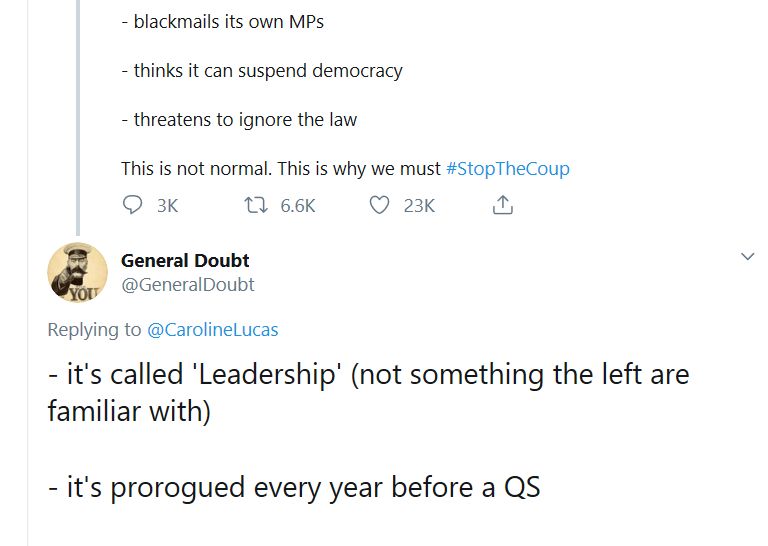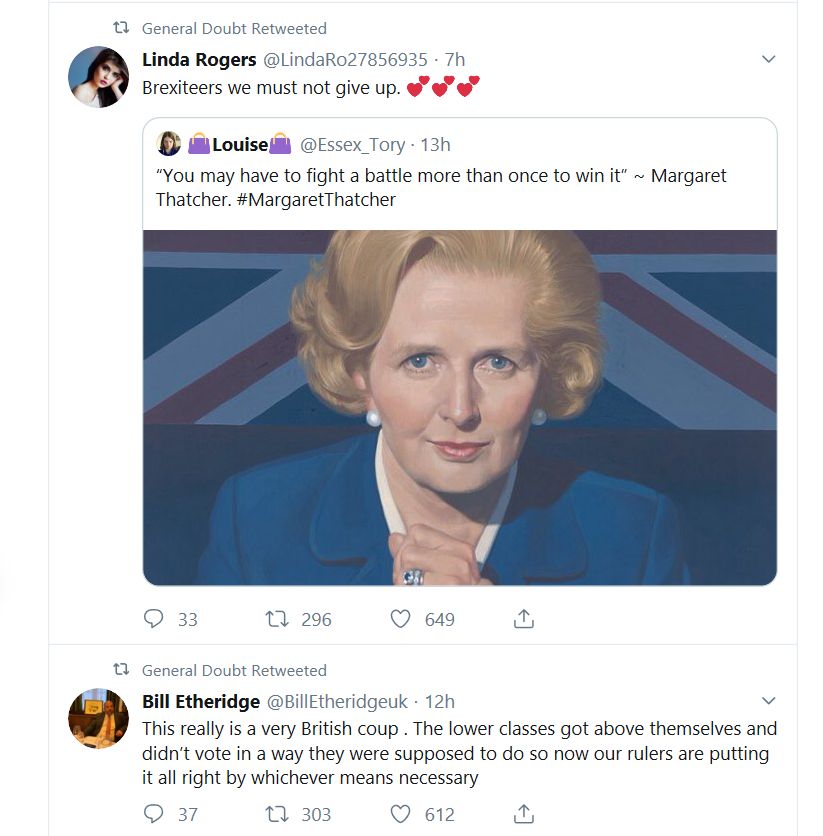 @CampbellGordon5
@OxfordDiplomat
@HelenLouAdams
Finally for now, the Archbishop of Banterbury, whose 40k+ tweets includes telling 50 people in one thread that you'd be an imbecile to think Boris Johnson's proroguing of
#parliament
was anything other than because of the Queens speech. Imagine my surprise at his output yesterday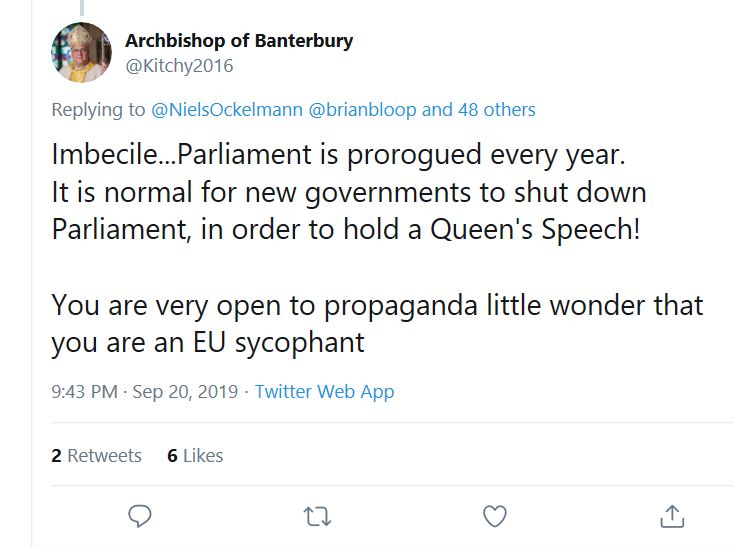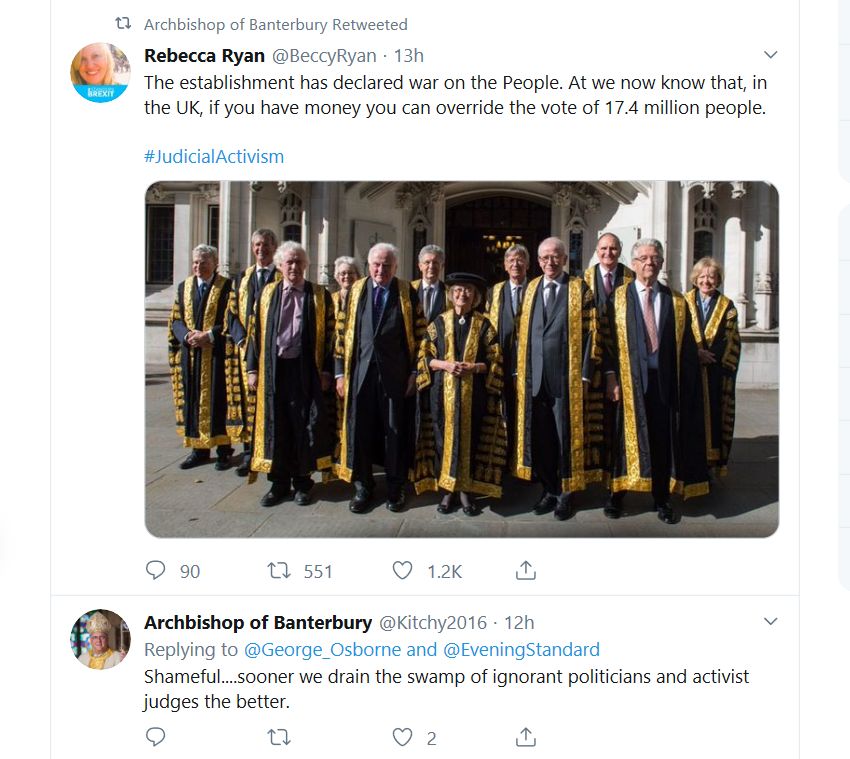 @CampbellGordon5
@OxfordDiplomat
@HelenLouAdams
That's just scratching the surface. There are 100s more. All running with slight variations of the same pre-defence of Boris's move before exploding with fury over an assault on their Brexit dream. Never has so much bulkshit proliferated in my 10 years on here. Don't fall for it