'Region on the brink': Map exposes
#China
's 'menacing' true mission in
#SouthChinaSea
- Chinese Coast Guard vessels have been harassing the
#Russian
-owned oil rig near Vanguard Bank, part of the South China Sea just off the coast of
#Vietnam
.
news.com.au/world/asia/reg…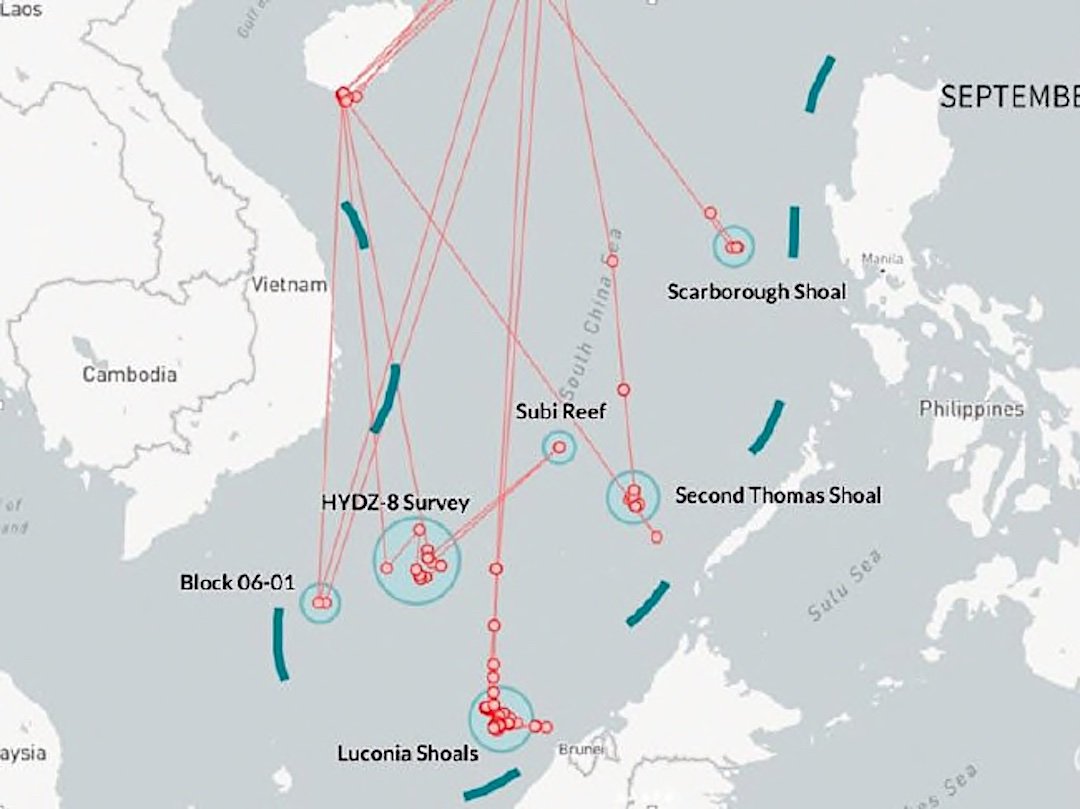 Russia may become the unwitting meat in a South China Sea sandwich. Its cash-strapped oil company is drilling there for Vietnam. But Beijing's getting pushy. Chinese Coast Guard vessels have been harassing the Russian-owned oil rig near Vanguard Bank just off the coast of Vietnam
Now it could be the first significant test of the "bromance" between President Putin and Chairman Xi.
Vietnamese Foreign Minister Pham Binh Minh has warned the United Nations that "unilateral action" in the South China Sea risks escalating already high tensions.
My Take: Good article but I have to make an observation: The author, Jamie Seidel
@JamieSeidel
keeps referring to Hanoi as Seoul. Amazing, embarrassing lack of basic knowledge about the area that he is writing about. 😮🤔