Thread:
In the 2020 general election
#Wisconsin
has ONE decision... Who will be the next president of the United States?
Get registered, get educated, and
#VOTE
!
If Trump's recent actions have not caused enough concern, here's how his policies are hurting WISCONSIN...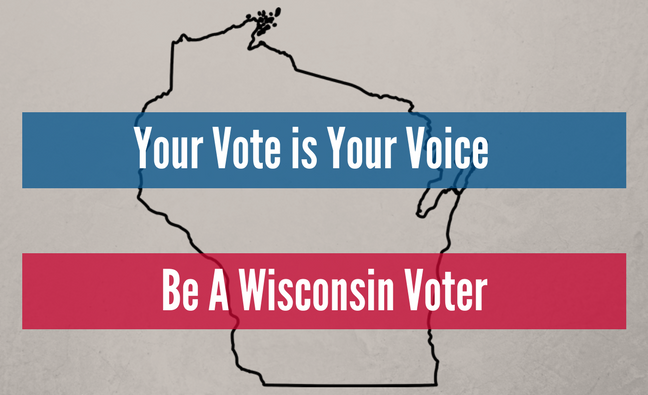 Trump's improvised and failing trade policies have real-life consequences for Wisconsin. Yet Trump doesn't seem to care much about the fate of Wisconsin farmers, manufacturers, and laborers insisting he is doing a great job as president.
observatory.journalism.wisc.edu/2019/01/09/is-…
If you are asking yourself how this hurts you because YOU don't live on a farm, consider this...
All agriculture is a big economic driver contributing $104.8 billion annually to WI's economy, $45.6 billion from dairy alone.
datcp.wi.gov/Pages/Publicat…
.
All WI agriculture, on-farm, and in food processing contribute 435,700 jobs, $22.5 billion to labor income.
If WI farms are closing... IT IS HURTING WISCONSIN & IT'S HURTING YOU!
cced.ces.uwex.edu/files/2019/06/…
If you don't work on a farm and you're still not convinced... consider this:

WI is 2nd in the nation in manufacturing employment concentration according to the Bureau of Labor Statistics from 2018... yet WI lost about 5,200 manufacturing jobs since August of last year.
Wisconsin ranked 36th in average job growth in 2018 and has fallen to 40th through the first seven months of 2019.

Wisconsin's unemployment rate increased by a tenth of a percent to 3.1% in August 2019.
Unfortunately, the money Trump's federal government is collecting from tariffs is being paid by American companies and YOU THE CONSUMER in higher prices for parts and products. That's not making people in Wisconsin richer & better. It's taking money out of YOUR pockets.
Yes, The Trump administration is paying thousands of our WI farmers an average of $2,145 to help relieve retaliatory charges other countries are applying to Wisconsin agriculture exports. But that won't make up for their losses.
Trump promised Wisconsin voters that his health care system would be "so much better" than the ACA, but his attempts to sabotage the ACA jeopardized health care coverage for the 2.4 million Wisconsinites who live with a pre-existing condition.
protectourcare.org/wp-content/upl…
Trump has also proposed billions in cuts to Medicaid (along with medicare and social security), a program that covers 16% of Wisconsinites and that Trump previously pledged to protect.
marketwatch.com/story/what-pre…
During his run in 2016, Trump promised he would "substantially" lower taxes, in reality, the GOP-Trump tax plan passed in 2017 will actually increase lower & middle-class tax burden by 2027.

The top 1% of Wisconsin taxpayers will receive 28% of tax cuts.
Despite Trump's promises to bring jobs back to Wisconsin, his tax law failed to stop layoffs and even encouraged outsourcing.
2019 List of Layoff Notices WI Department of Workplace Development -
dwd.wisconsin.gov/dislocatedwork…
Kimberly-Clark used the windfall from corporate tax cuts to shower wealthy shareholders with cash while laying off thousands of workers and closing factories, including the Neenah Nonwovens Facility in Wisconsin.
postcrescent.com/story/news/loc…
The promises made by Trump and Foxconn have failed to materialize yet Wisconsin made an agreement with Foxconn whereby the company would receive subsidies ranging from $3 billion to $4.8 billion, the largest subsidy ever to a foreign firm in US history.
theverge.com/policy/2019/4/…
Trump has children and families caged and dying at our borders, he has declared a war on women, the LGBTQ community, and minorities of every color. Trump has repeatedly attacked our media, our laws, and encouraged violence.
Trump's dangerous failure on foreign policy, his inaction to protect our elections, his disregard for the constitution, his flagrant abuse of power, and his inability to tell the truth to the American people.

There is ONE conclusion, TRUMP HAS FAILED!
Trump now has to campaign on HIS record, a record of countless lies and broken promises have hurt hard-working Americans across
#Wisconsin
and around the country. Hold him accountable!
☑️Check your registration!
☑️Update your ID!
☑️Find Your Polling Place!
☑️VOTE!