1-
Andrew McCabe & James Comey look ridiculous, assuming the quotes in this article from
@ChuckRossDC
are accurate. Let's take them one at a time (cont).
4-
This is ludicrous 👇
As
@AndrewCMcCarthy
has written about so often, a "source" is someone who witnessed or took part firsthand in the event under investigation. Steele was not a "source". He was an "investigator".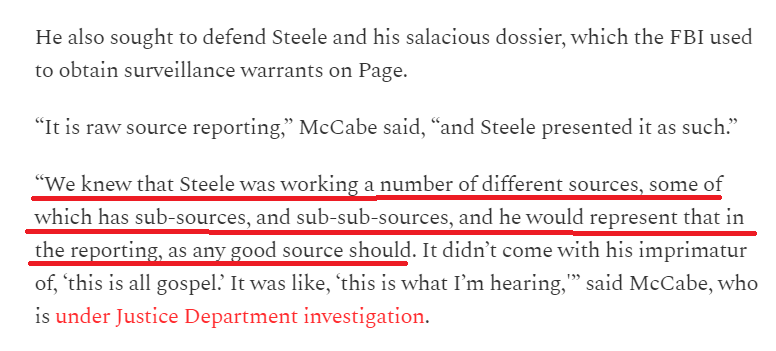 5-
And so it goes. One can only assume McCabe is re-writing history in advance of the IG report.
Also note Carl Bernstein did not challenge McCabe on the obvious questions around this insanity. Because, of course.
Still, it's all coming out. Sooner or later.
/end