I have no idea how you see this chart and write this in context of black women and not just
#ados
blackness and lineage. This makes no sense and shows no understanding of
#ados
black life. Our men and women carry more debt than everyone else.
freep.com/in-depth/money…
This article doesn't make sense
@tompar
this variation between black men and women can be explained through sampling & various other reasons. This is a false narrative & divides us along everything accept being
#ados
and descending from slavery.
@detroitfreep
@SandyDarity
@DrTJC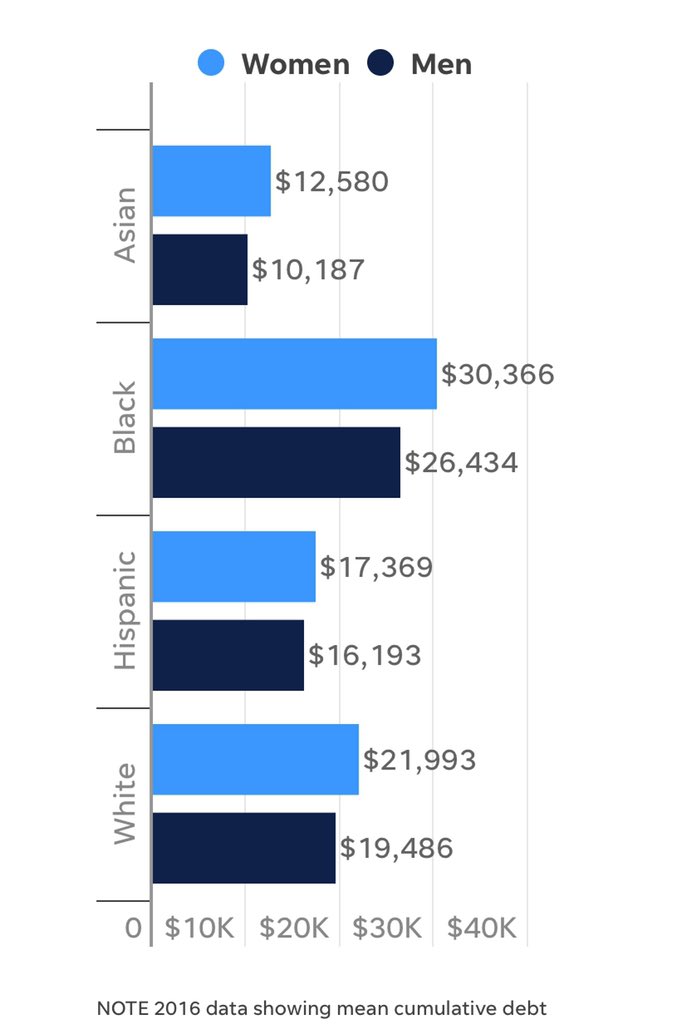 Also what this leaves out is incarceration on one side there are 700k black males incarcerated and 35k black women jailed. While there is 5 to 2 ratio in masters degrees for black women to black men. This article should not have been written this way.
tmcf.org/tmcf-in-the-ne…