Why
#SocialMovements
matter -
why *thinking about* social movements matters -
and why social movement *thinking* matters, a thread
#Activism
#Protest
#XR
#ExtinctionRebellion
#ClimateEmergency
#ClimateCrisis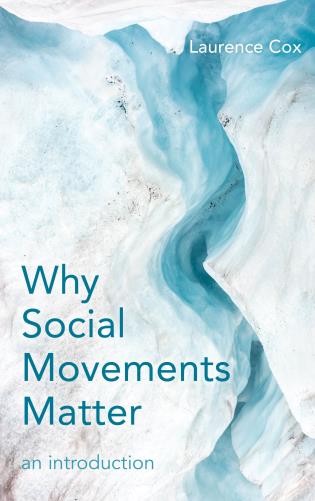 Debates have gone on within
#Dublin
XR in relation to the utterly gormless pro-cop singing early in the week:
Last weekend I posted this critique of XR's organisational culture which got a fair amount of appreciation from experienced activists who'd tried working with XR in different places around the world, as well as a few flat-out denials
whysocialmovementsmatter.com/news/2019/10/3…
My piece talked about "XR from above" (as defined by Hallam et al., "head office", the brand and pure loyalists) and "XR from below", what people actually do with the brand in different places - notably thinking for themselves, learning in action, and discussing w/ other movts.
That distinction overlaps with a geographical one: in XR's southern English homeland it seems particularly easy to see XR as the only game in town, not to know that any other movements exist or have effects, and not to realise that London isn't the centre of the universe.
One thing the past week's "International Rebellion" has underlined is that it is more that London is the centre of XR - and elsewhere in the world other movements have been at this thing longer, often more effectively, and XR has to fit in a much wider movt ecosystem.
So the top-down / bottom-up dimension within the brand overlaps with the geographical dimension, not very simply but in real ways.

In Paris, Dublin, Melbourne activists w long experience in eco and other movts are helping XR out...
... not because they believe the story it tells about its uniqueness and how its method is the only way forward but because they think it may be a useful addition to an already complex movement ecosystem.
At the same time in southern England (but not only) it is unfortunately quite easy to run into XR people who have no real idea about how their org relates to the wider movement (or even that there is one), because all they know is what they've been told within the organisation.
And unfortunately what the organisation tells them - about the magic path to success - is often flat-out wrong. But more importantly perhaps, it is designed to short-circuit debate, learning, development. The model is one of mobilising the masses behind a master plan.
Some ppl seem quite open to being in that situation, reluctant to read or learn too much about this stuff. Which is strange to those of us who think of movements as places where people learn, debate, think forwards rather than as brands where people consume a model.
This is why it's important to think *about* social movements.

If you reckon climate change matters (it does) and that it will take mass movement activity to force change where it counts (which is also true), the question of "what kind of movement activity?" becomes ... critical.
But a certain kind of XR member seems strangely reluctant to think too hard about that question. Not necessarily because they don't like thinking, reading or discussing - XR's southern English core is reasonably well-educated, likes workshops, and reads a certain amount.
In fact the rhetoric is very much about how much "the science" matters, how important it is to know ... some kinds of things. Not really knowing about how movements work though - and head office is v happy to feed people an incredibly simplistic and misleading version of that.
But why would you *not* want to think, know, learn, discuss more about this incredibly important thing that you are doing when so much hangs on it?

It's obvious why head office want participants to believe that they have the key, and all others need to do is get arrested.
But why do participants go along with it?

After all, you can see some of this dynamic in many an NGO, and the odd Trotskyist organisation.
A good rule of thumb is:

An activist group that spends most of its time talking *to its members* (not when trying to convince outsiders) about the issues and doesn't want debate about how best to tackle those issues is probably one to be wary of.
At best it is an indicator of a top-down organisation, at worst of a manipulative attitude towards participants.

Many ppl are OK with this as their first step into activism - first "do something, anything", then think about it - and maybe move on.
Manipulative organisations in effect argue "we have to do something about it - this is something so we should do it", and try to avoid discussion of whether it is the thing that needs doing.
In the worst case they encourage participants to think that they are the *only* people doing anything about it in a significant way, and that they have the perfect strategy.

A common effect is that when ppl get disillusioned w the organisation, they leave activism.
Often such groups talk about themselves as "a movement", with the implication that there is nothing else worth considering, no real alternatives.
But leaving aside the daftness of XR's particular strategy and its pseudo-scientific basis, there is no sure-fire way to win this particular battle. The book hasn't been written.
In fact it won't be a book - it will be the combined and contentious learning of people in a wide range of different organisations, groups and networks finding their way towards an extraordinary achievement:
The end of empires, the right to vote in all its complexities, welfare states, state socialism, the end of state socialism ...

These things have happened, on a vast scale and in contentious contexts. We can do it - but don't expect to find a simply answer to how.
All this is why it's great to see discussions with other movements, self-reflection, real collective learning, internal debate and so on taking off in so many parts of XR despite the best efforts of head office.
An important corollary of all this for radical critics:

It is not always helpful to write an entire organisation off as beyond the pale.
It's totally reasonable to say "I wouldn't start from there if I were you", and put energies somewhere more productive.
It can be really helpful to argue with participants about key issues like non-violence, capitalism, race, policing, how system change happens, organisational models etc.

Those arguments are useful because they are part of how people learn in movements.
It's less helpful, and less real, to repeat XR's mistake and not think harder about how movements actually work.
Outside of special conditions, most revolutions and radical system change have *not* started with people who have decided that they would rather not have a king, thankyou very much.
They have started with people who were less completely critical of the system they were in, and get radicalised in the process - not least by police violence, by the failure of tactics which assume reasonable rulers in good faith, and by talking to fellow activists.
There are certainly other kinds of revolution - but in most of the Anglophone world, demanding that people start from a completely radical point of view is unlikely to work, because there are no real mechanisms to get them there other than large-scale participation.
So people need to get stuck into *something*, which has the *potential* to become more radical, and in organisational contexts which don't condemn them to repeating bad strategies. That's quite a lot to bring together.
"Don't blame me - I don't make the rules!"

But actually if we look back we can see that these things *do* come together sometimes, and sometimes they don't.

We can't infallibly make them happen - but we can do something in the right direction.
So if movements matter (and they do)...

it matters to think more *about* movements ...

and thinking *in* movements matters. A lot.
There is nowhere else we can rely on.

Not on universities, not on social media, not on celebrity writers - any of these can offer something but it is in collective action that people can work out which of the many, many things on offer is actually useful.
A cheer for the bravery of everyone who is stepping outside their comfort zone and willing to be arrested.

A cheer for all of them who are willing to talk with activists from outside their own comfort zone and experience - and to the activists who are willing to talk with them.
A cheer for everyone who is trying to develop better strategies, more spaces for debate and critique, more dialogue w/ other groups and movements, more learning within and across activist organisations.

Not so many cheers for ppl who are trying to shut this down or rule it out.