HOOOOZAH... BIG WIN FOR HOUSE
Chief Judge Howell ORDERS the DOJ to handover UN-REDACTED GRAND JURY MATERIALS
ps it also appears both Bannon & Prince intentionally deleted their personal smartphones that may have hampered the SCO's Investigation
ecf.dcd.uscourts.gov/cgi-bin/show_p…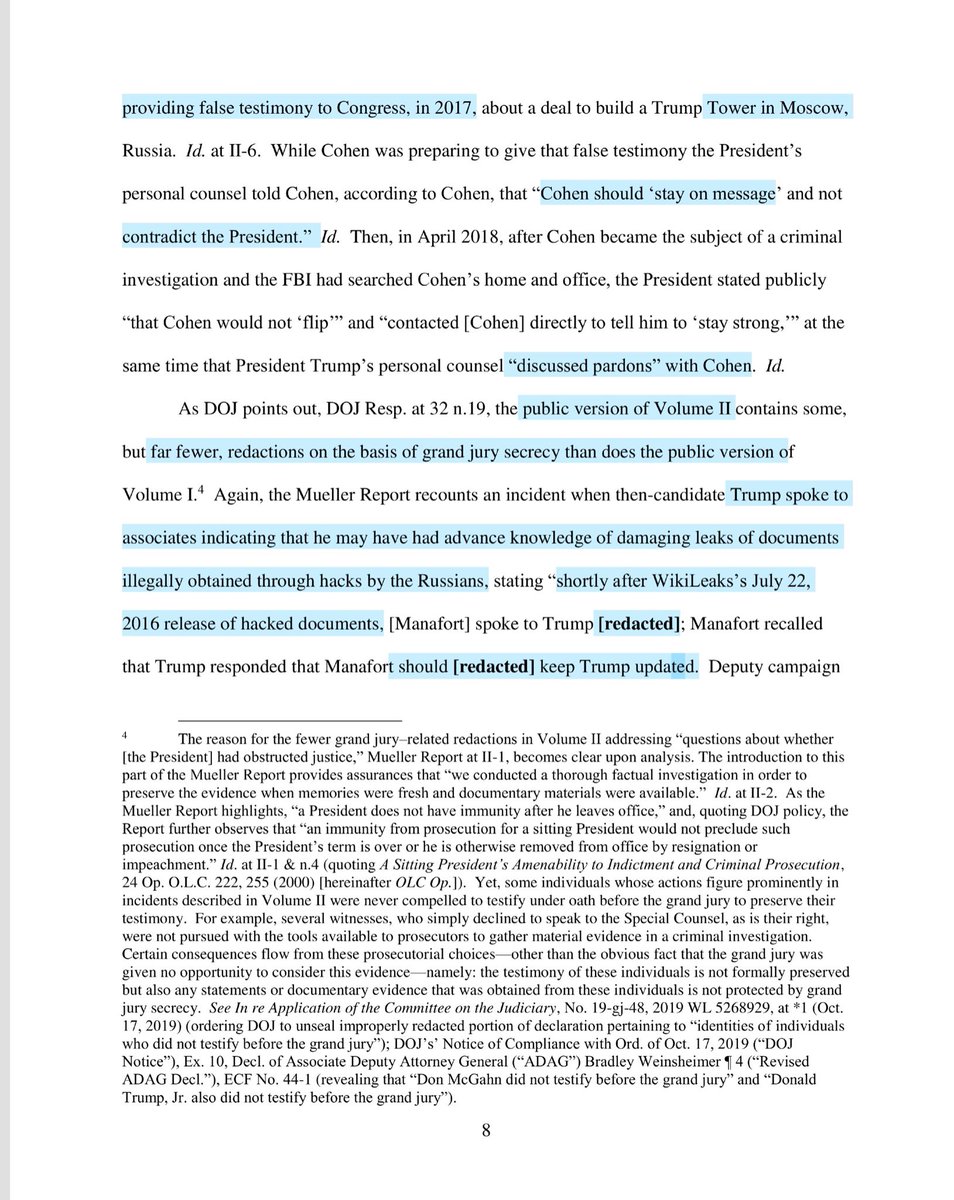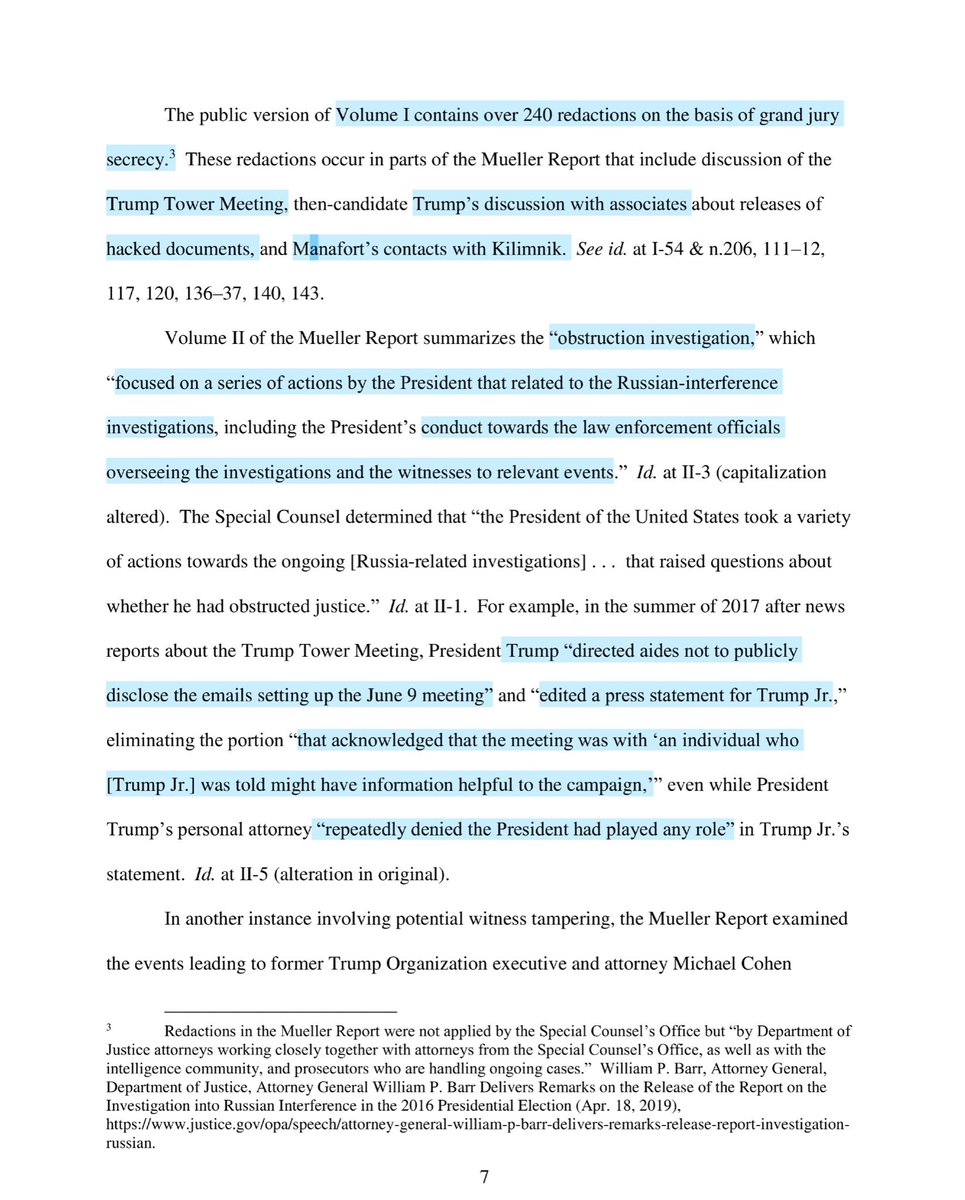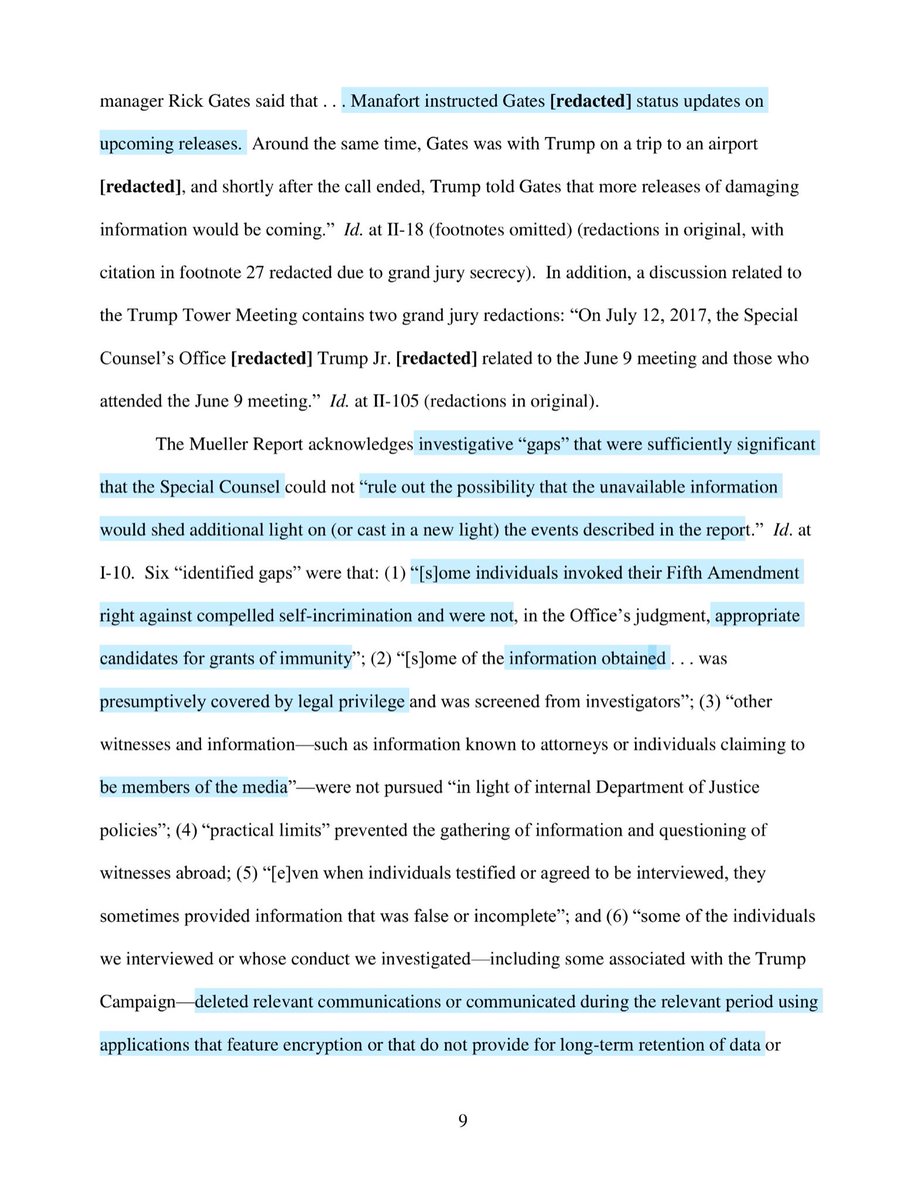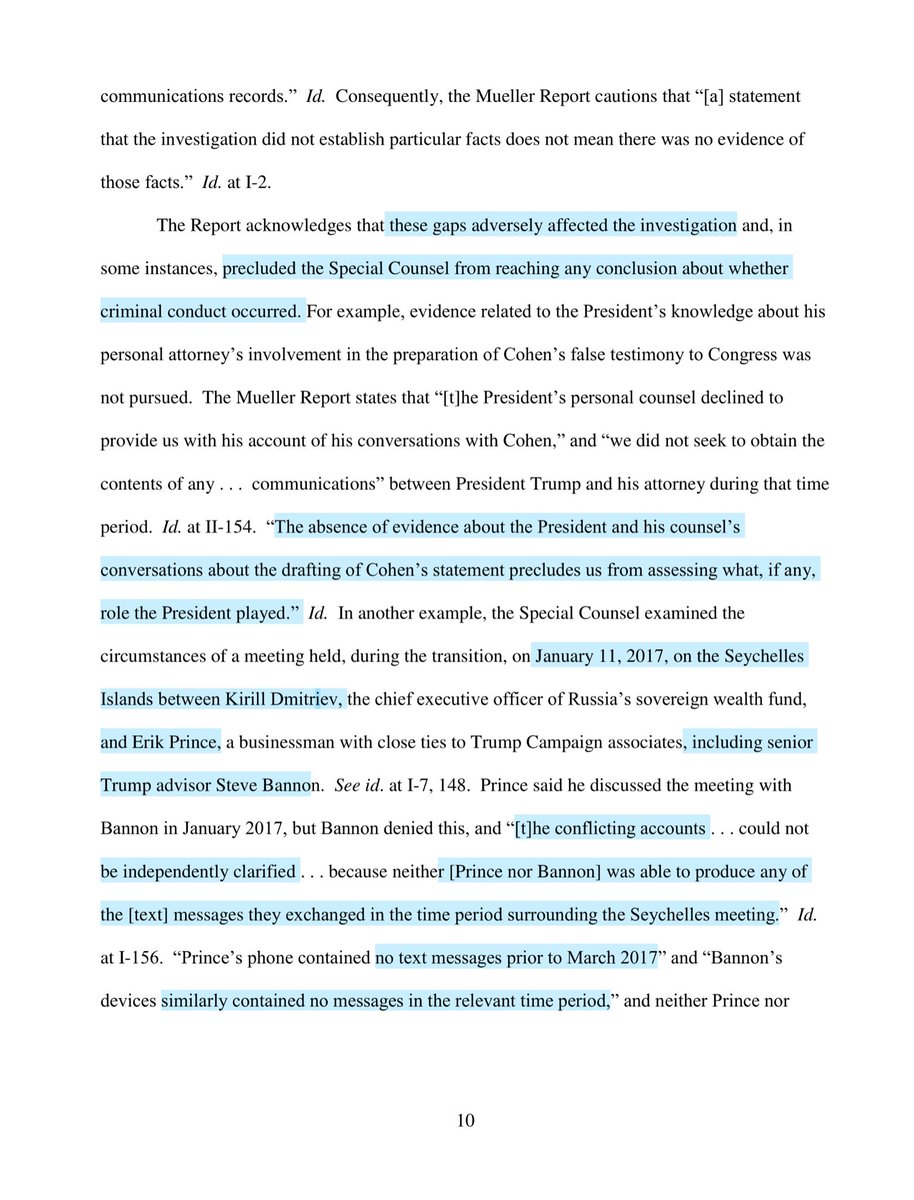 Remember Volume I had 240 redactions whereas Volume II had significantly fewer redactions
Also AG Barr is a goddamn disgrace & he should resign and/or be impeached.
Period. Full Stop.
ecf.dcd.uscourts.gov/cgi-bin/show_p…


Hooray!!!
"DOJ is ordered to disclose that material to
HJC promptly, by October 30, 2019. HJC may file further requests with the Court articulating
its particularized need for disclosure of any additional material requested in its initial application"
ecf.dcd.uscourts.gov/cgi-bin/show_p…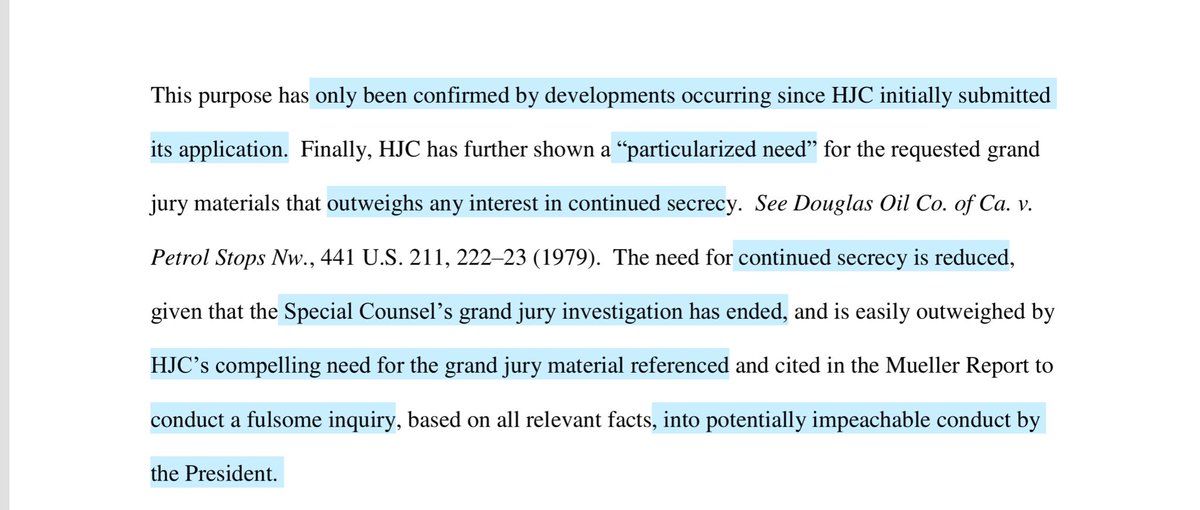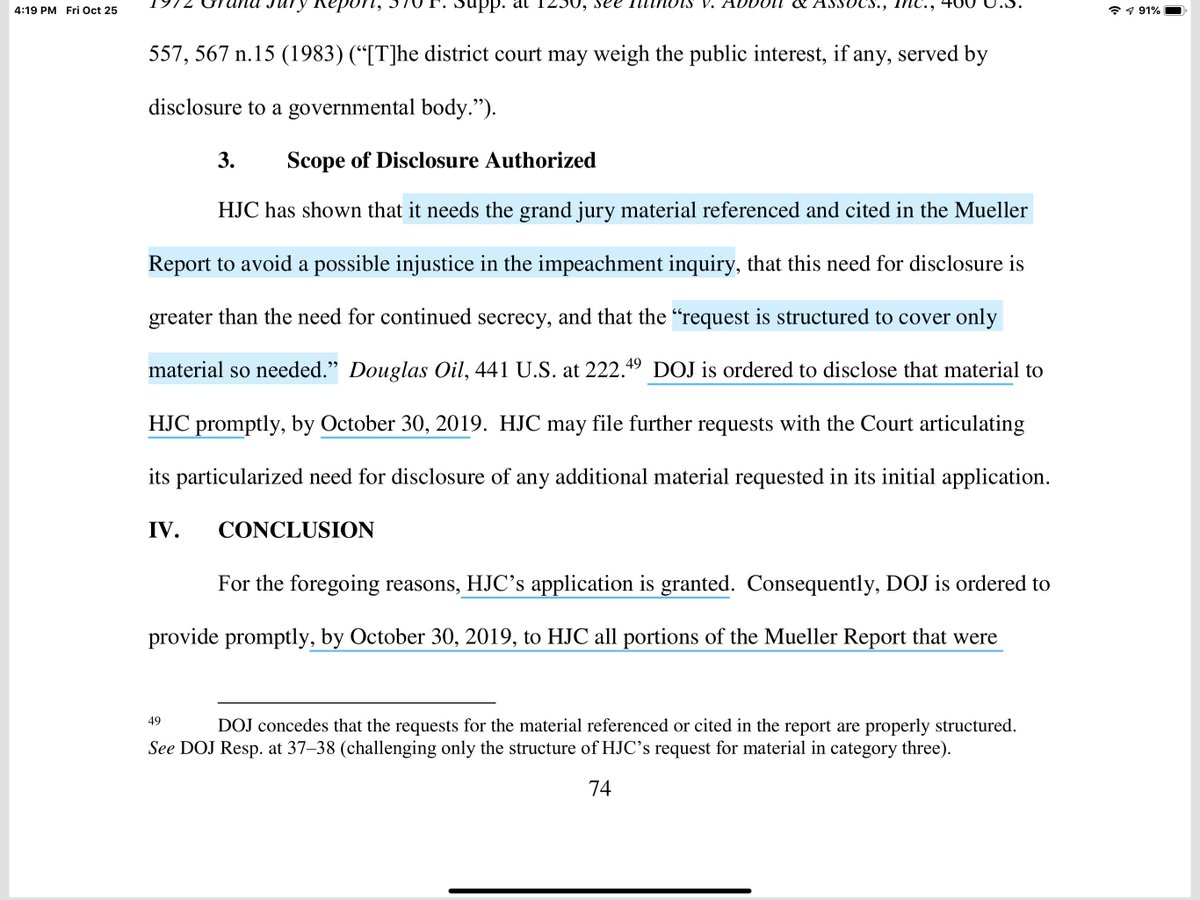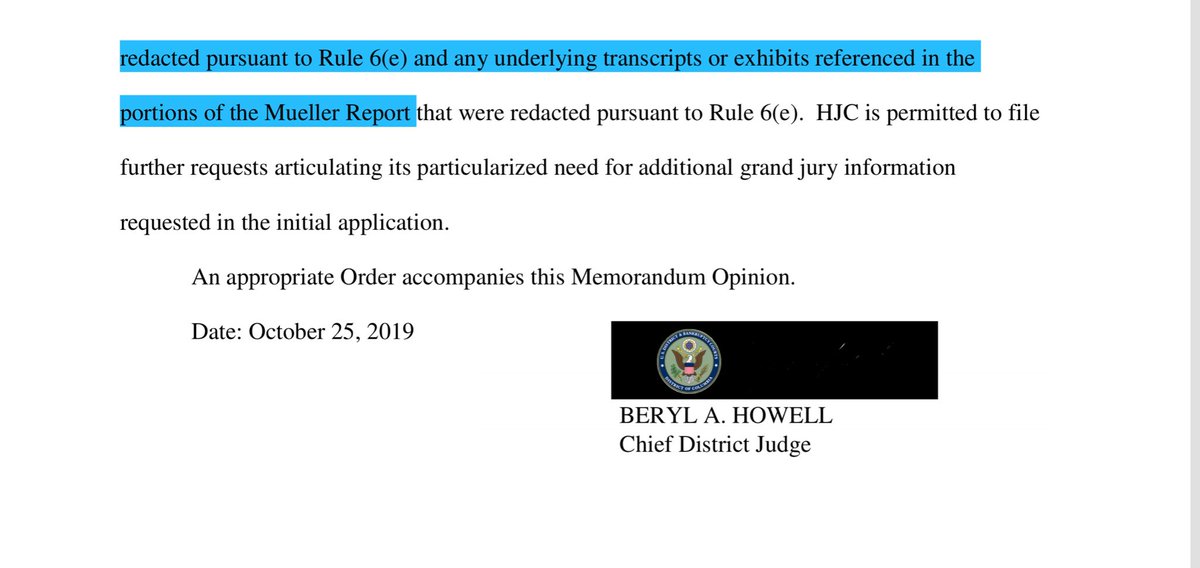 In the aforementioned pages of today's Order - the Court makes it very clear. The Trump-GOP arguments concerning a House Resolution lacks merit and ANY case law to support their "proposed" new "test" my goodness talk about a benchslap - Collins is a CLOWN
I'm not kidding this Order is one of the best I've read in a longtime. Chief Judge Howell with surgical & factual precision "dusted" the DOJ & House GOP arguments.
ZINGER👇🏻
"These contentions are, at worst, red herrings and, at best, incorrect."
ecf.dcd.uscourts.gov/cgi-bin/show_p…