🔸Finders Theread🔸
▫1
The Finders files have just been released by the FBI.
An investigation into the CIA, and Intel agencies involvement in satanic ritual abuse of children and child trafficking.
#satanism
#cults
#HumanTrafficking
▫2
Everything previously known about The Finders
It is important to first read this article.
It lays out everything previously known about the case and links uncovered by the media.
swordandscale.com/the-finders/
🔸Legend🔸
▫3
TF = The Finders
SRA = Satanic Ritual Abuse
CT = Child Trafficking
Dept = Department
Intel = Intelligence
DOJ = Department of Justice
▫4
The first 4 pages tell of how the case began.
Starting with a tip about 2 men at a park with 6 children, who were unkept, dirty, seemed neglected and out of place.
It is uncovered The Finders were based out of
#WashingtonDC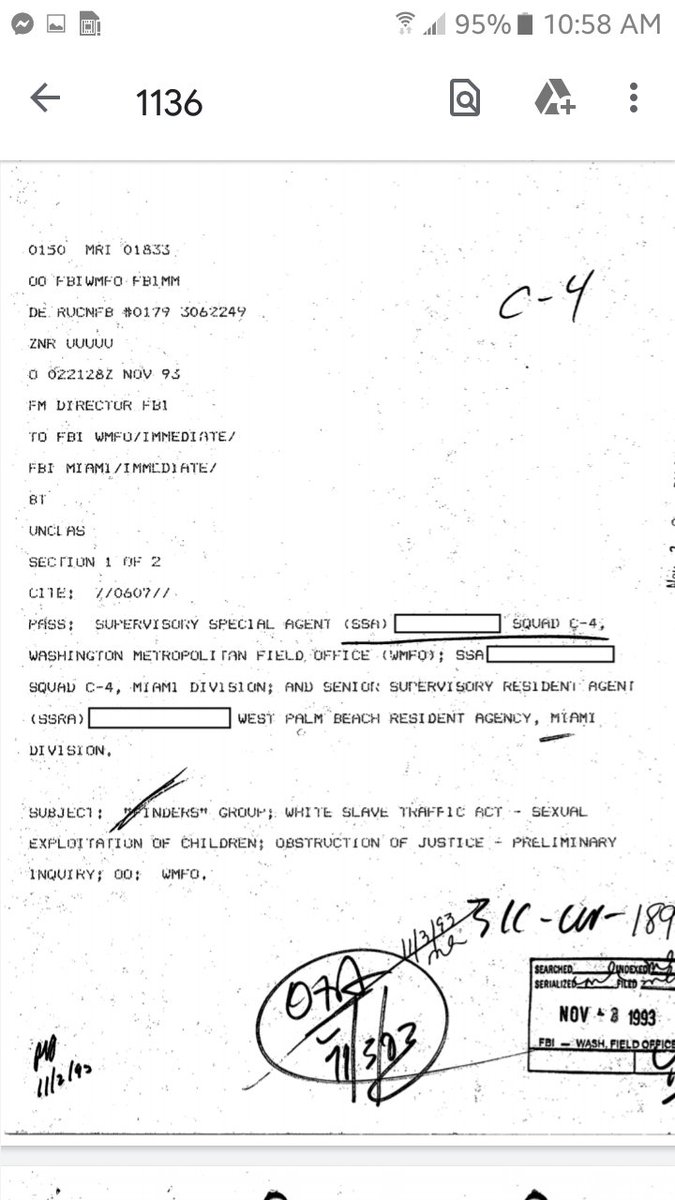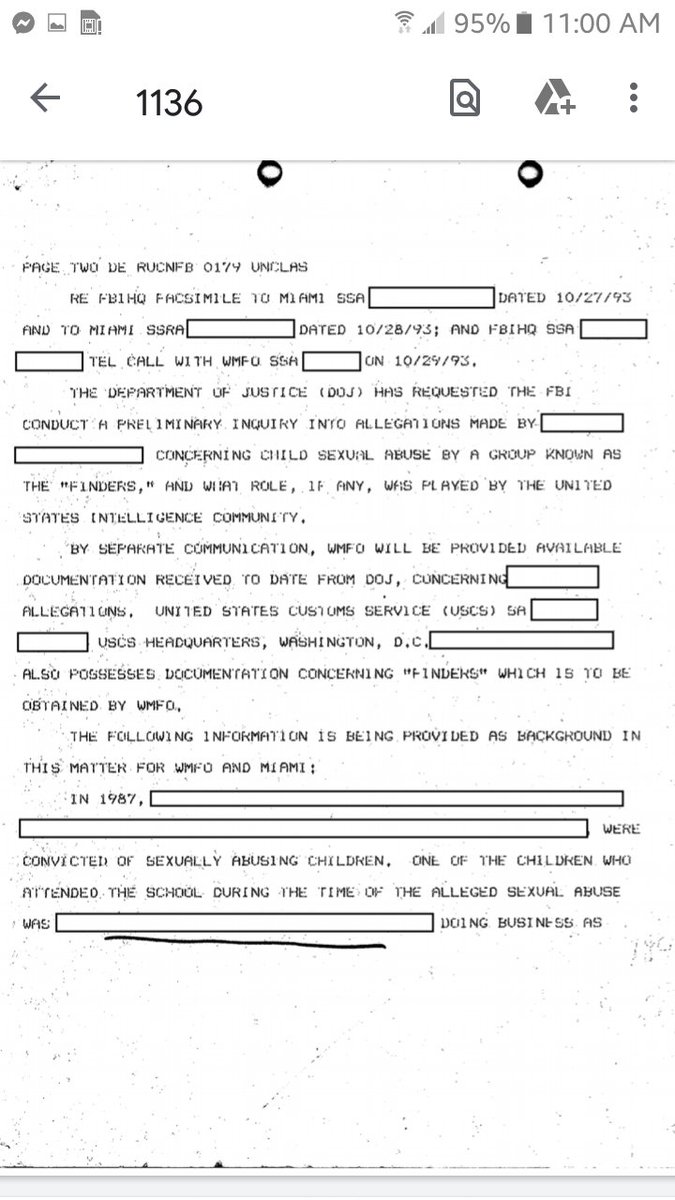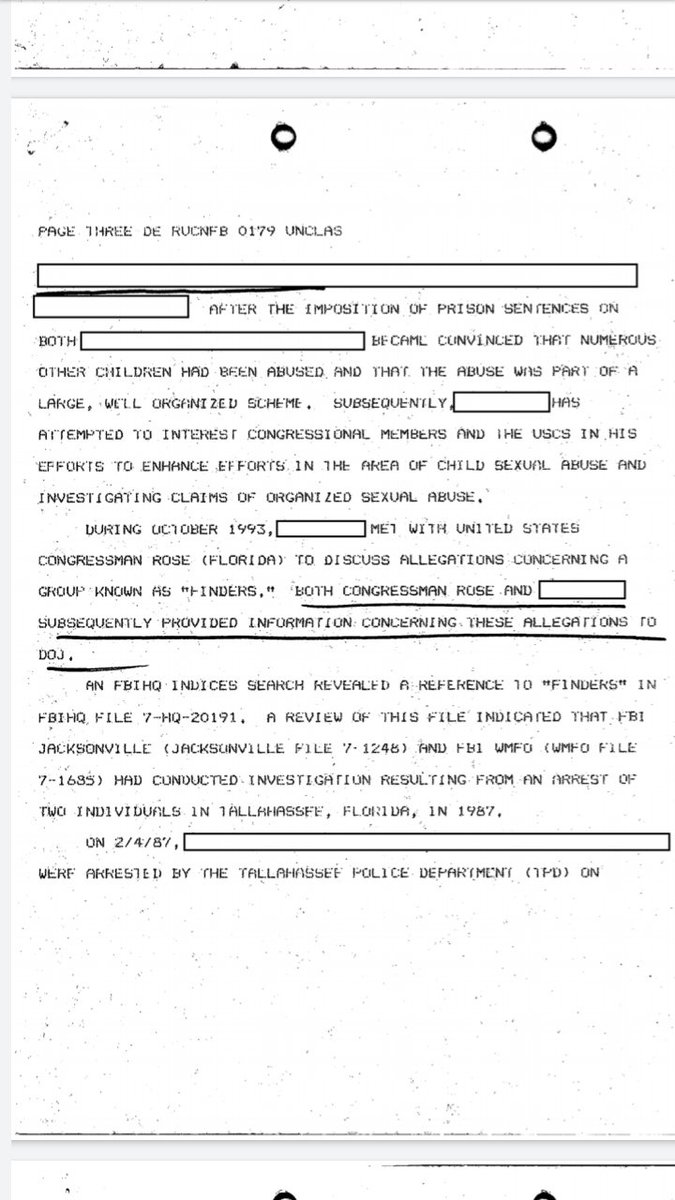 ▫5
A search warrant uncovers a large amoment of computer equipment.
Documents on how to buy and sell children to ways to kidnap.
Allegations are made about the involvement of The FBI Counter intel dept, passports dept and State dept.
The investigation is expanded to
#Florida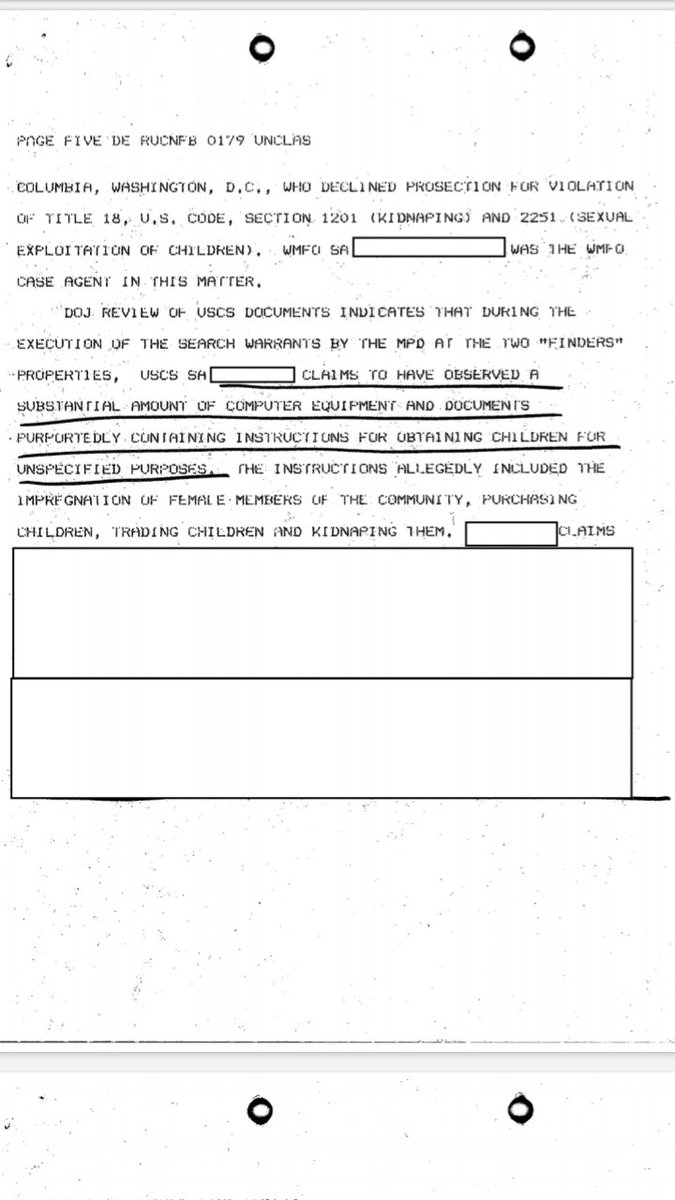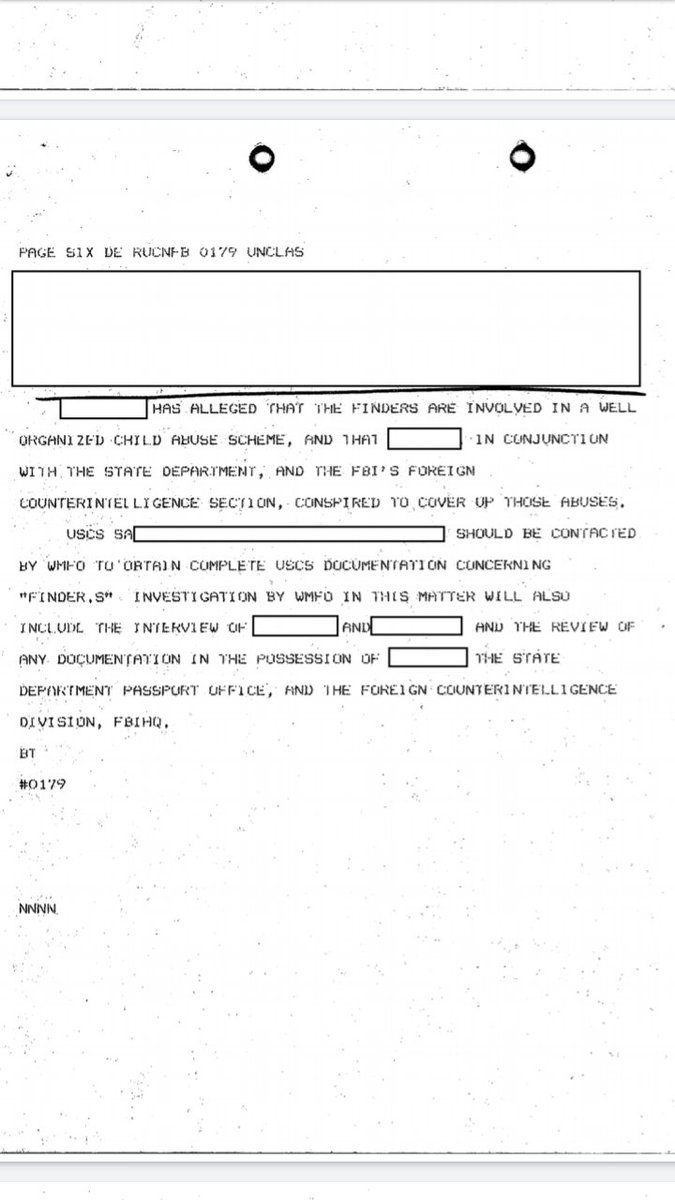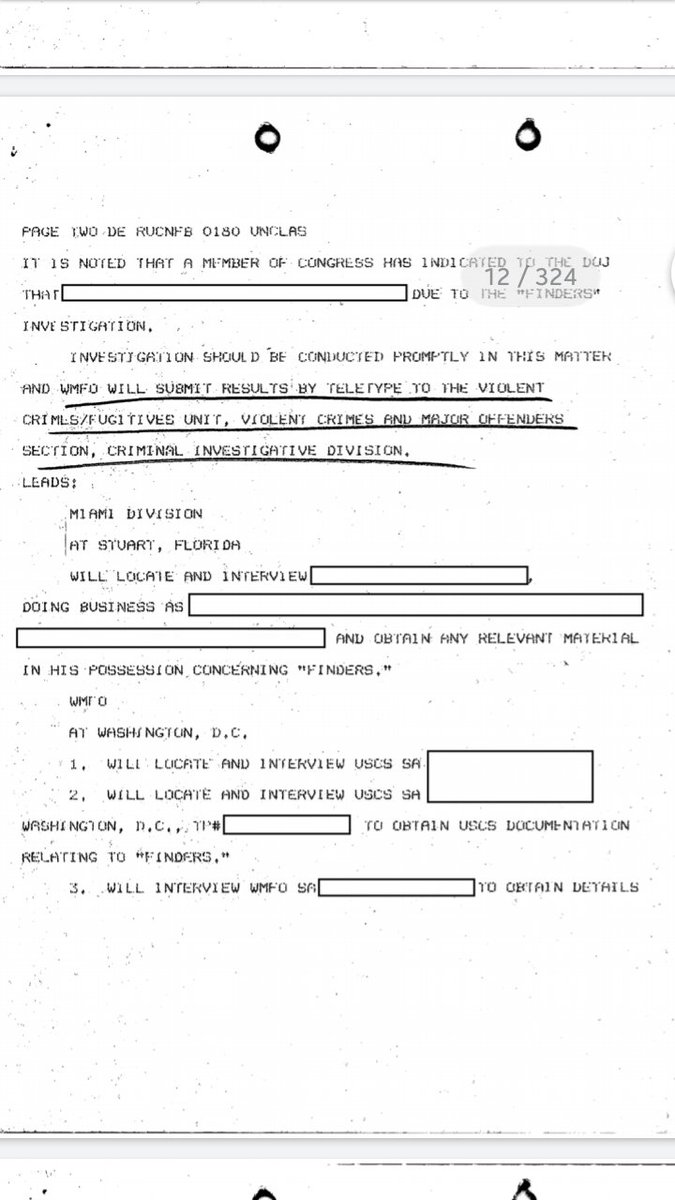 ▫7
The van carrying 6 children and two suspects is pulled over, resulting in the genesis of the Finders investigation and search warrant for
#Washington
DC warehouse.
Key group members are revealed. The men claim to be hippies living an alternative lifestyle.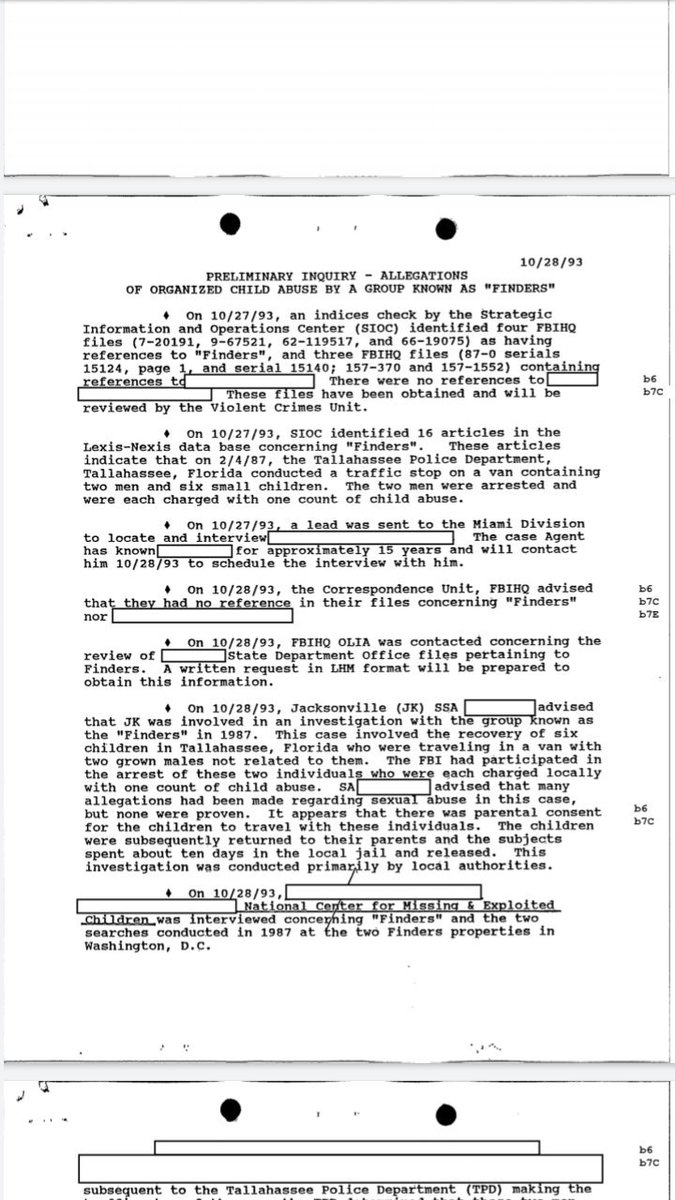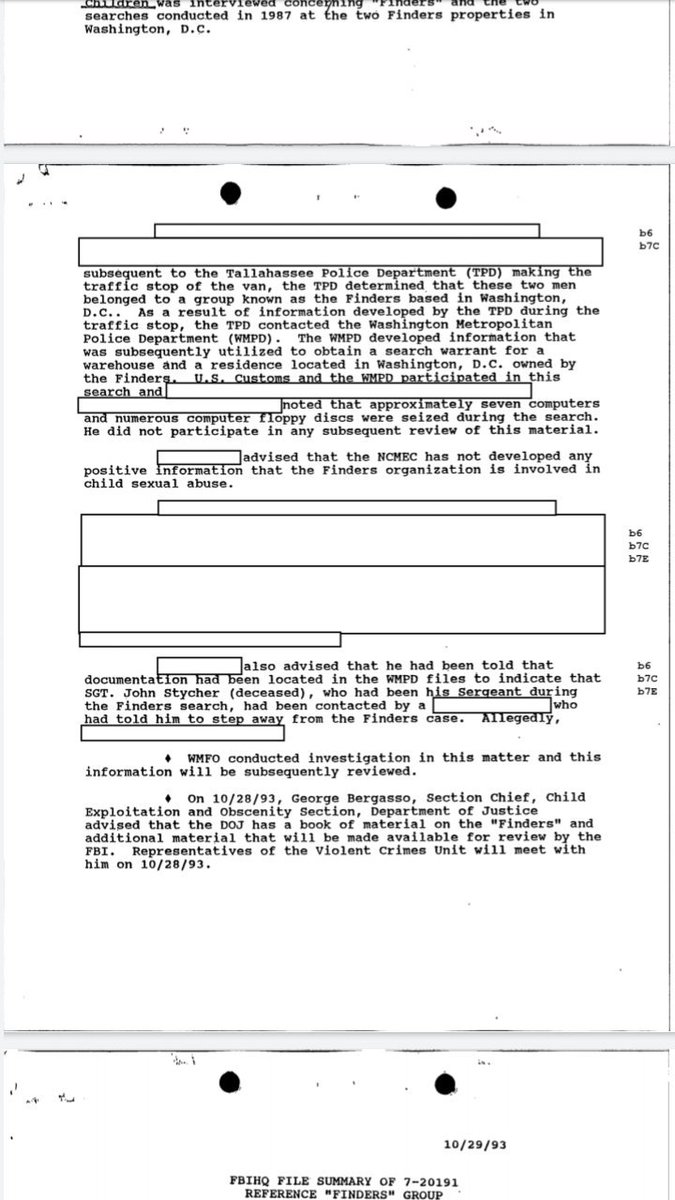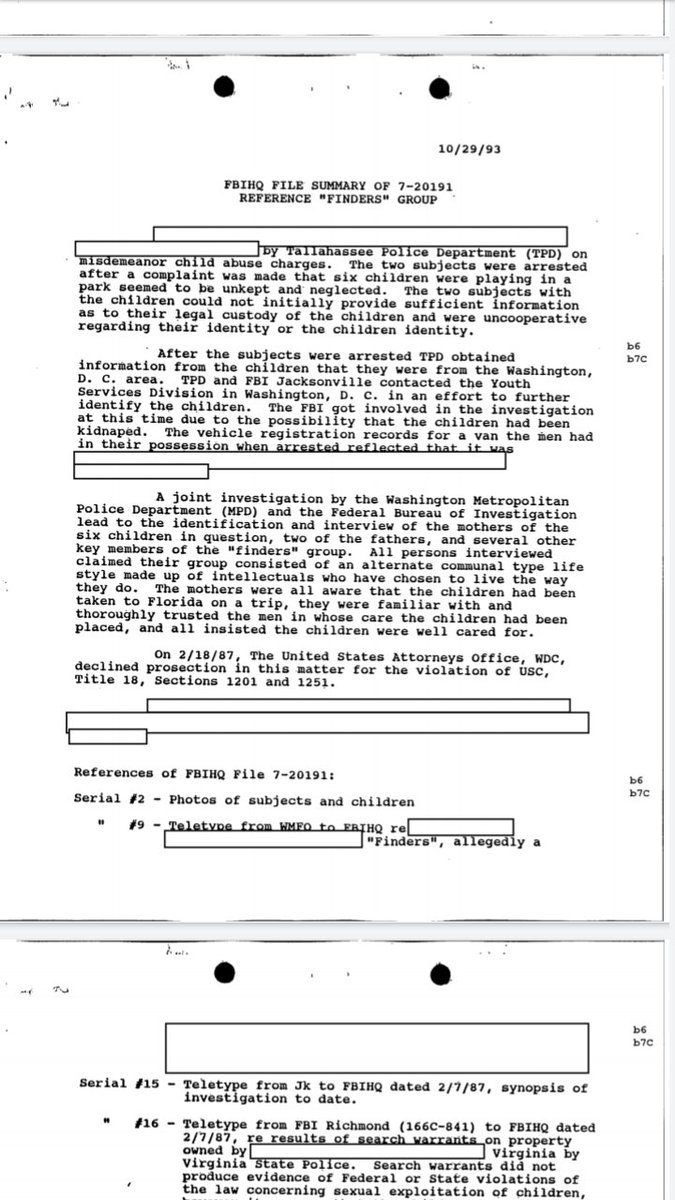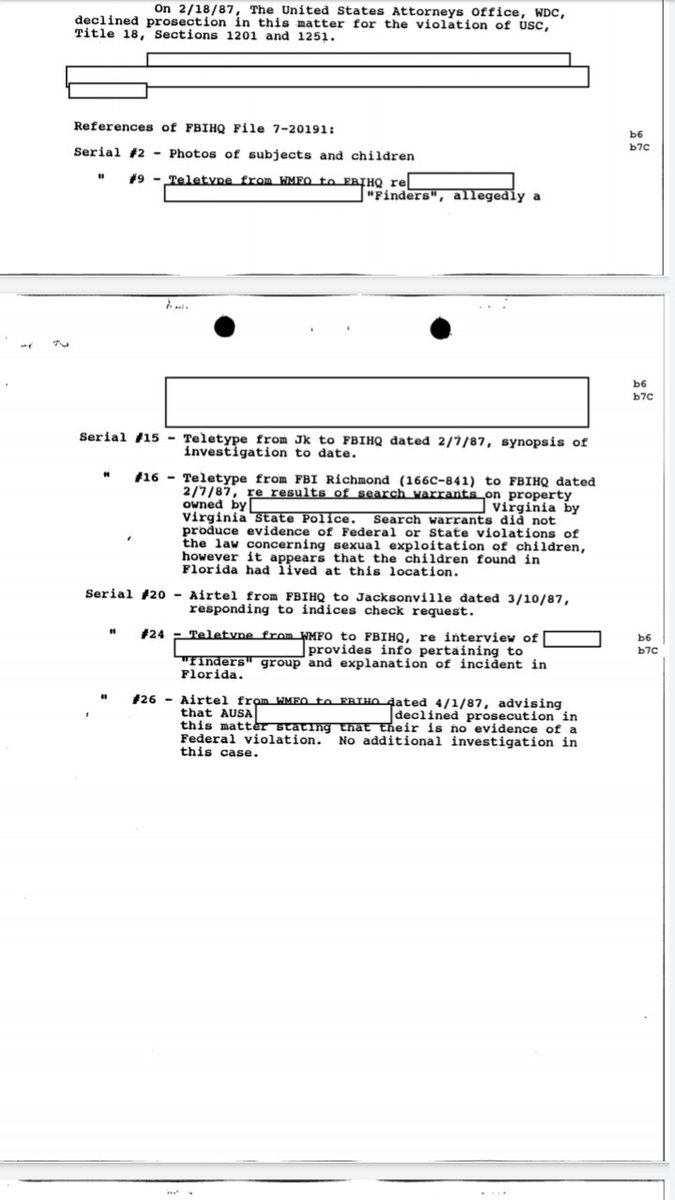 ▫8
The claim by the 2 suspects was that they were bringing the 6 children to
#Mexico
.
Transporting them to a school for gifted children.
(It is known that there are ever baby farms around the world.)
▫11
Search warrant for 1 residence and 1 warehouse in Washigton DC.
1 farm in
#Virginia
is granted.
Seized item include:
Electronics, passports, documents, evidence of a satanic cult + ritual abuse is discovered.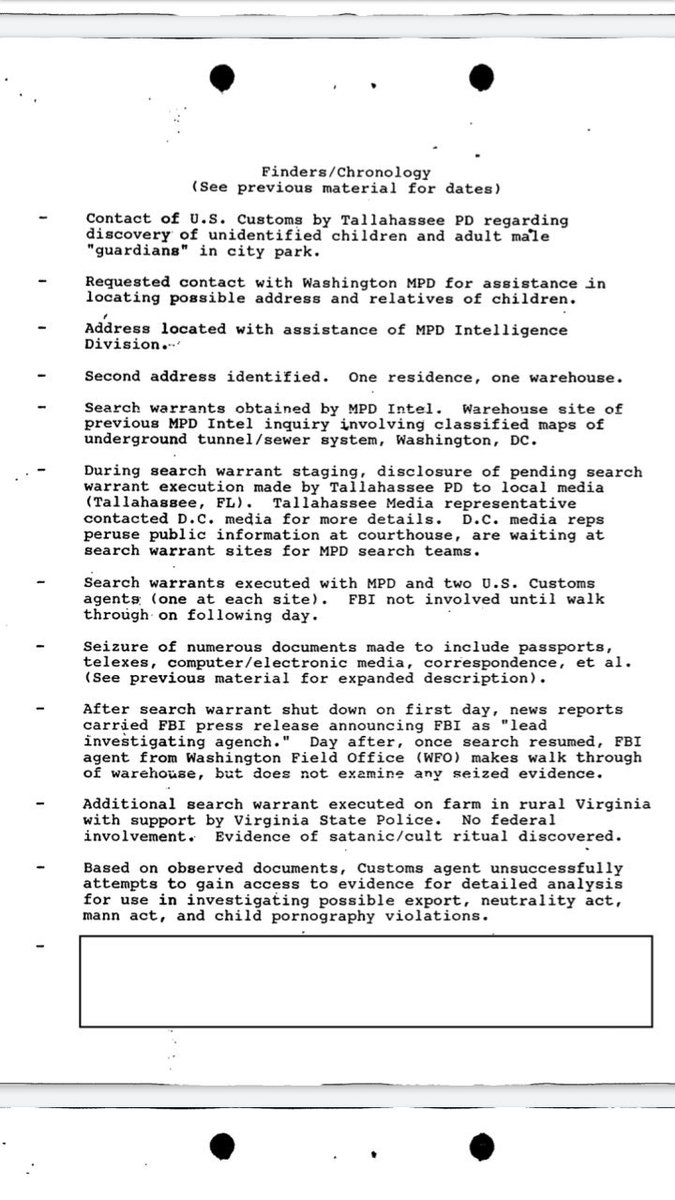 ▫13
21 former Finders members and some of their family members are interviewed by the FBI.
all feared for their safety if they spoke out.
It is uncovered the CIA is monitoring the whole case and has a connection with at least 1 member.