The reason Durham was the guy who was tapped by Barr to begin very publicly investigating the origins of the Trump/Russia Collusion hoax last May is because Durham was already completely read into to the SpyGate plot.
How do we know this?

Because we know since well before October of last year, Durham was one of the US Attorneys leading the investigation into the SpyGate plotters for all the leaking they'd been doing.
Although doom criers dismissed this every time Session talked about, there really WERE many multiple classified leak investigations going on at the DOJ.

And Durham was likely leading several of them.

Including the one into former FBI General Counsel James Baker.
Ask yourself this:

***IF*** a crack US Attorney like Durham was assigned to investigate the targeted, strategic leaking the SpyGate plotters had been doing, calling up news media allies to leak classified info to them, what would that US Attorney end up learning?
Well, first of all, Durham would end up looking very carefully at WHO the targets of the leaks were, WHY the SpyGate plotters were targeting them, and WHAT specific classified information was being used to make targets out of them and....
...HOW these SpyGate leakers made use of the media stories they planted to drive the fake hoax investigations they were running.

In other words, by investigating the LEAKS, Durham ends up getting a real education into what the SpyGate plot was and how it went down.
This is why Durham was tapped by Barr to lead this 'new' investigation, which is really the logical result of the SpyGate leaking investigations that were going since [checks card] early 2017 when Trump took power in the White House and Jeff Sessions was installed as AG.
Durham doesn't need to start spending any time in May of this year trying to get 'read in' on how the Trump/Russia Collusion Hoax began or what tactics were used to launch it & spread it because he's ***already been investigating THAT for far more than a year***.
The release of the Horowitz report blows the lid off of the whole thing. It's going to go exhaustively and meticulously into great detail into how strategic leaks were used to target certain people, at least 1 of whom had a FISA surveillance warrant issued to spy on them.
And we've known for awhile now that it wasn't just Carter Page that was subjected to a FISA investigation; at least 3 other people also had FISA investigations launched into them:
1)
General Flynn
2)
Paul Manafort
3)
George Papadopoulos
The particular strategic leak that was used to target General Flynn by leaking a classified intelligence report to the Washington Post's David Ignatius in order to hang a target on Flynn's back that allowed McCabe at the FBI to "investigate" him is just the best known example.
If Durham wasn't the one who's been investigating that particular leak on Flynn, then some other US Attorney has been leading that investigation, we just don't know who it is at this point.
But the "27 leak investigations" were quite real.
thehill.com/video/in-the-n…
Because Sessions went in there & instituted a cultural change at the DOJ, & Wray went in & did the same at the FBI, while Mike Pompeo was doing it at the CIA & they were QUIET about it, we've had 3 years of people selling narratives of all 3 being Deep State operatives.
This crazy idea seems to be spread abroad that the people Trump hired to run the DOJ should change how investigations are done or something, that they needed to do their investigations ***out in the open where everybody can see what they are doing and what they have found***.
This is sheer abject nonsense.

This is so absurd I can't even quite believe that I have to refute it. Again. For like, the 100th time.
Some have been striking a heroic pose as they have relentlessly demanded for going on 3 years now that Trump's DOJ ***cough up the key SpyGate evidence to them*** so they can SHOW IT TO THE ENTIRE WORLD.

I've had to push back quite strongly for some time now against these guys.
Members of Congress on both sides of the aisle have been stridently demanding that the DOJ cough up to them the key SpyGate evidence so they can...what?
Watchdog groups like Judicial Watch and Fake News Media outlets like the NYT's and Washington Post file lawsuits trying to compel the DOJ to hand over the key SpyGate evidence so they can...what?
Well so they can take 3 years of careful investigating without any real leaks, and three years of careful preparation by serious professional investigators and

SHITCAN IT and flush it all down the toilet.

And you can quote me on that.
Members of Congress want it so they can publicize it to the entire world just as fast as they can get their hands on it by leaking it to the news media. So they can run for reelection on it.

So they can leak bits & pieces to drive the narratives they want to sell.
Judicial Watch wants it so Fitton can pound his rather muscular chest & strike a heroic pose and act like he's the only one doing any investigating since Sessions, Barr, Durham, Horowitz & other dedicated public servants supposedly haven't been doing their jobs or something.
While he does a lot of good stuff, Fitton is **smart enough** to know why he can't have key grand jury material & evidence from ongoing investigations no matter how many times he files FOIA requests or many times he goes on TV complaining the DOJ won't give it to him.
And the NYT's and the Washington Post file this stuff because they are complicit players in the SpyGate target leaks and they want to force the DOJ to show it's hand.

None of these people are getting what they wanted, so they sell alternative narratives to the public why.
How about THIS alternative narrative?

Sessions was doing his job rooting out a corrupt leaking culture & when it was time for him to go, he departed & Barr came in for the clean up.

Ongoing DOJ leak/Spygate investigations were PROTECED by professionals DOING THEIR JOB.
When Trump came into office, key serious leaks were happening at a pace of about one a day.

By the time Sessions & Rosenstein & that new crack FBI leak-hunting unit they created were done with their work, all the leaks were plugged.


Yup. The sudden LACK OF LEAKS & the DOJ's obstinate refusal to hand over it's key evidence until the investigations were finished was turned by some people I'm looking at REAL HARD RIGHT NOW into attacks on the character & motives of Trump's own people.


NOTHING leaks any more.

Big sea change from when Trump came into office.

And amazing how many people never stop to wonder exactly why that is.
"But Sessions wasn't doing anything."

Go back and look again.


I'll admit Sessions wasn't doing a whole lot OUT IN THE OPEN WHERE WE COULD ALL SEE IT,

but several times he ***did*** talk about what was going on underneath the surface.

But of course, "smart people" didn't believe him, labeled him a liar.
Sessions main job in regards to SpyGate in the 2 years he was AG was to create a new leak hunting unit to plug the leaks, map the leaking networks, build the cases & then hand them off to US Attorneys like Durham.
Sessions having to recuse himself due to the massive conflicts of interest allowed him to focus on his real job.

Sessions was targeted by the SpyGate plotters, smeared & investigated as a Russian asset & quite likely spied on by them during the 2016 election as Trump team member
Anybody who tells you Sessions didn't have to recuse himself has no idea what they are talking about.

You ***CAN'T*** be in charge of overseeing investigations of people who committed CRIMES AGAINST YOU.

It's not allowed, I don't care what someone claimed to you.
Like most cover stories put out to hide what was really going on, the Trump/Sessions feud over Sessions recusing himself without giving Trump any warning, or that Trump was so dumb or something he never saw any conflict of interest or didn't care had so many gaping holes in it...
...it wasn't all that hard to see through it.

But cover stories work because they contain elements that people WANT TO BELIEVE.

Look at the cover story over the past month with Trump suddenly stupidly doing that 'full Syria pullout' that really wasn't a full Syria pullout.
1)
Trump suddenly announces we are pulling out of Syria
2)
Massive pushback over abandoning the Kurds
3)
Pullout begins
4)
???
5)
We knew where Baghdadi was for weeks & Trump THANKS THE SYRIANS, KURDS & RUSSIANS for helping us kill him.
Figure it out yet?
There's what your being TOLD is happening, and then there's what's REALLY HAPPENING.

Trump is the first President to get serious about stopping the leaking & fighting the Fake News Media & Democrats by using their own disinformation tactics against them.
When he testified,
@CLewandowski_
pulled back the curtain for a second. Trump & his people know they are under NO OBLIGATION WHATSOEVER to tell the truth to these Fake News Media political activists disguised as reporters.
Ponder that for a second. Or two.
@CLewandowski_
The President who told the Democrats & their media allies to their FACES 3 years ago "The leaks are real, the news is fake!" knows the value of a good cover story & feeding disinformation to the news media and to the Democrats.
Which is why he DOES IT SO OFTEN.
@CLewandowski_
The problem so many people have, even many Trump supporters, is that they take everything with Trump at FACE VALUE.
It's wrong to do that.
As Wictor says often, a lot of what you see with Trump isn't REAL. He's Alinskying his opposition.
@CLewandowski_
So a lot of stuff Jeff Sessions was really doing was kept under wraps, out of sight, underneath the surface while he and Trump were 'feuding' over no investigations being done at the DOJ into any of these SpyGate leaks.
@CLewandowski_
And you now have concrete evidence there WERE investigations going on, they just, you know, DIDN'T ADVERTISE IT.
Which is how the DOJ is SUPPOSED to do it's work.
They often won't even announce an investigation was happening until it's over & only if an indictment is issued.
@CLewandowski_
Think about this: we only know about Durham being the US Attorney leading at least ONE SpyGate-related leak investigation - into James Baker - because the transcripts of his testimony were made public.
They were given to the
@EpochTimes
reporter,
@themarketswork
.
@CLewandowski_
@EpochTimes
@themarketswork
To this day, the DOJ has ***never*** officially acknowledged or answered questions about if there is/was a leak investigation of James Baker being led by US Attorney John Durham.
These guys don't leak AND they don't volunteer info about ongoing investigations.
@CLewandowski_
@EpochTimes
@themarketswork
So people who think Trump hand picking his own people to run the DOJ/FBI/St. Dept/CIA somehow means they should not investigate in secret any longer or something, they should roll all their investigative work right out into the open have no clue what they are saying.
@CLewandowski_
@EpochTimes
@themarketswork
DOJ investigations HAVE to be done in secret. If you don't believe or accept that, not my problem.
What had to change was the LEAKING.
And ***that*** was fixed. Thanks in large part to this guy.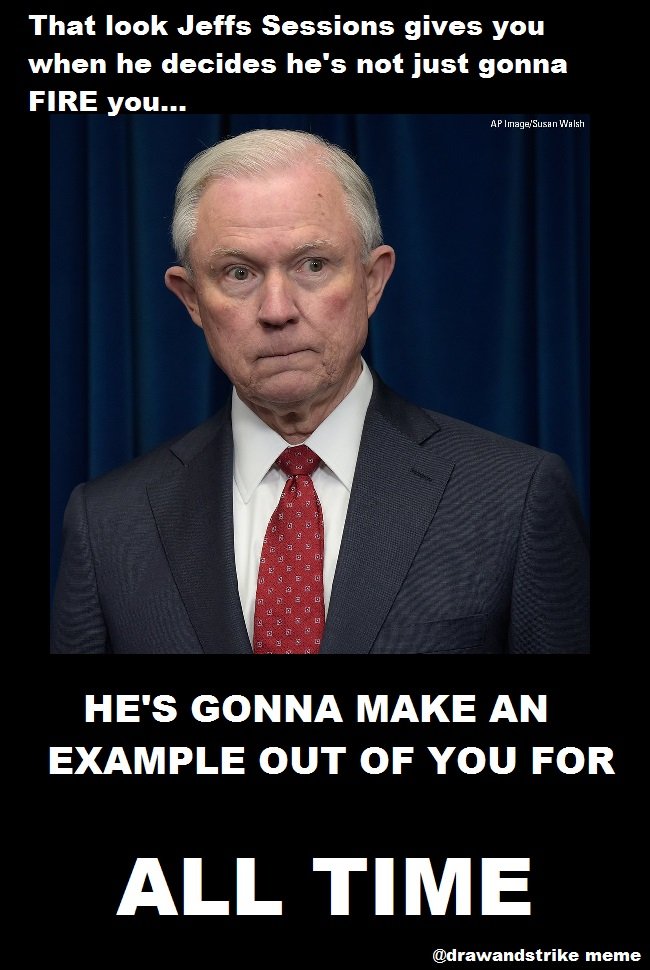 @CLewandowski_
@EpochTimes
@themarketswork
When Barr took it public in May that he was tapping US Attorney John Durham to investigate the origins of the RussiaGate Hoax that was used as the excuse to spy on the Trump campaign during the 2016 election, that did not happen in a vacuum, like NOTHING was going on until then.
@CLewandowski_
@EpochTimes
@themarketswork
More than 2 1/2 years of careful preparation by serious, dedicated professionals, many engaged in leak hunting & plugging investigations, prepared the way for that public rolling out of the Durham appointment in May.
And when you slander these people, it angers me.