Well. I hate to say it but.... I fucking told you so.
Islamic State group announces successor to al-Baghdadi -- and he's Quraysh.
apnews.com/808e1f546b9c48…
Here's the thing.
#Baghdadi
's replacement, like I've been saying (and unlike Trump), is not ONE person but multiple candidates waiting in the wings.
I hate hate hate to be correct about this because it is NOT a positive sign -- but the successor announced is also Qurayshi.
Al-Furqan announced it (ISIS media), and refers to the new caliph as 'Abu Ibrahim al-Hashimi al-Qurayshi.'

That's about all we know.

And guess what?
We don't even know -- precisely -- to whom that name applies, and whether it's a nom de guerre / fictional kunya... or anything else about ISIS' new leader.

May remind you of someone that just died.

Named Baghdadi.

Aka -- "the Ghost"
I want to remind you: IS organizational structure is, as you know, set up to be resilient in the wake of decapitation strikes -- like the one that took out Baghdadi. What this means in practice is multiple replacements in the wings.

Told you this triumphalism won't end well.
Mark my words. This was not the only potential successor for whom a Quraysh lineage could be demonstrated or forged.
Al-Furqan released the name of Baghdadi's successor, and Al-Furqan is by no means an unaffiliated organization.

Furqan aren't ISIS fanboys. Furqan is essentially ISIS media HQ.
That Al-Furqan announced the name of
#Baghdadi
's successor tells us several things.
A power struggle is highly unlikely, because for this move to go forward -- the shura council has definitely met (damn sure not in person) and come to a consensus.
Likely planned long ago.
If you think for a single second that Abu Ibrahim al-Hasimi al-Qurayshi will materialize as an identifiable figurehead like Osama Bin Laden -- YOU HAVE NOT BEEN PAYING ATTENTION.

Baghdadi remained in the ISIS background: a deliberate strategy for organizational resilience.
Let me explain why the Quraysh angle matters here.

Yes, it does. Quite a bit for the idea of the khilaafa to withstand territorial losses and fragmentation (the viral idea, however, is another thing entirely)
According to ISIS interpretation of khilaafa's necessary conditions, the caliph must be of Quraysh descent (the tribe to which the Prophet Muhammad belonged).
This is a central feature of their aim in legitimating the notion of IS as khilaafa in terms of a binding obligation on all Muslims.

Spoiler, fuckers: THAT IS NOT HOW ANY OF THIS WORKS.
If you're curious about the conditions that render a "caliphate" binding as a thing, you need to read this:
amazon.com/dp/1908224193/…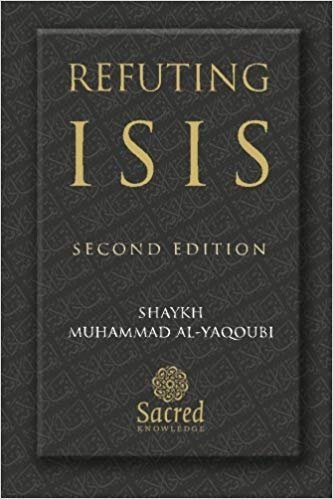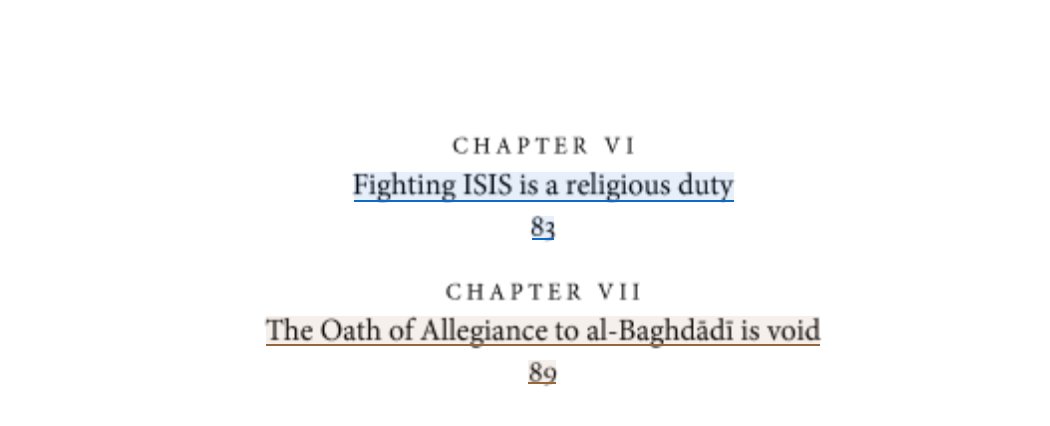 Again, for emphasis - don't expect Baghdadi's successor to be the face of ISIS. Stop underestimating the group's intelligence and strategy.

Back shortly.

TBC.
I'll follow up tomorrow. But before sleep, I want to reiterate a few key points.
1)
Obama did not end Al Qaeda by killing Bin Laden.
2)
Trump did not end ISIS by killing Baghdadi.
This is not a "select one" option. That's partisan, myopic, short sighted tribalism.
In addition, as I have said before:

One can easily feel relief that Baghdadi is dead - while also remaining cognizant to the grave missteps of US foreign policy, in the hopes of learning from the last to confront the threat still posed by ISIS.

Not mutually exclusive.
If your key concern is either "but Obama got Bin Laden / yeah but Trump got Baghdadi," do yourself a favor and try to be honest with yourself.

Political tribalism is more important to you than international security and millions of innocent lives.

That is repulsive.
As a reminder to jump off of tomorrow, the selection of someone named (whether genealogically valid or not) Qurayshi is not something to ignore.

Perhaps the largest gap in "understanding ISIS" is precisely how effectively they weaponize symbolism and aesthetics for legitimacy.
I will leave you with this for the night: I wrote it at 5 am that morning to caution optimistic assessments of the impact on ISIS.
Select screen grabs to follow.
"Triumphalism about Baghdadi's Death is Premature — and is Highly Unlikely to End Well."
medium.com/@Ms.Entropy/i-…
#Baghdadi
'The Ghost' succeeded by Abu Ibrahim al-Hashimi al-Qurayshi 'The Ghost,' but the catastrophic results of premature triumphalism will linger.
As will ISIS.
Learn your history.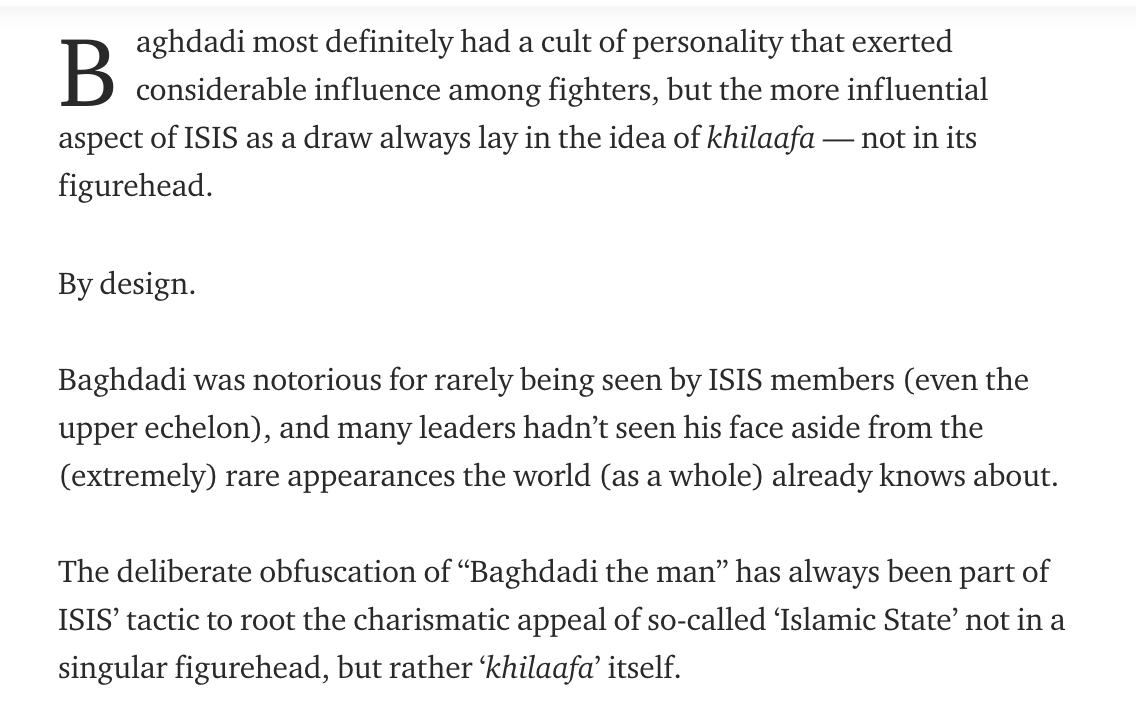 Expect Abu Ibrahim al-Hashimi al-Qurayshi to follow the shadowy path of predecessors
#Baghdadi
and Abu Omar al-Baghdadi.
It doesn't matter if al-Qurayshi or Abu Omar existed at all.
In the end, what remains is ISIS' appeal: both viral idea and savvy, adaptive organization.