God Will Make A Way!! ❤️
Isaiah 43:19 Behold, I will do a new thing; now it shall spring forth; shall ye not know it? I will even make a way in the wilderness, and rivers in the desert.
#Waymaker
#LightInTheDarkness
@realDonaldTrump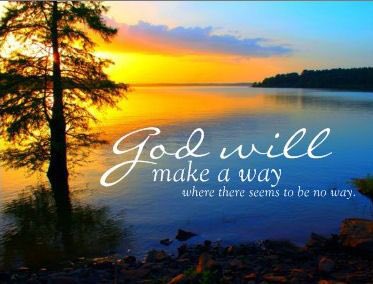 Fight the good fight.
LET JUSTICE BE SERVED.
@StormIsUponUs
@BeThePlan
Find peace.
God is with us.
God bless and be safe.
-The WH
[2 Year] Delta!!
Look to Twitter:
Exactly this: "My fellow Americans, the Storm is upon us......."
God bless.
@realDonaldTrump
@StormIsUponUs
@BeThePlan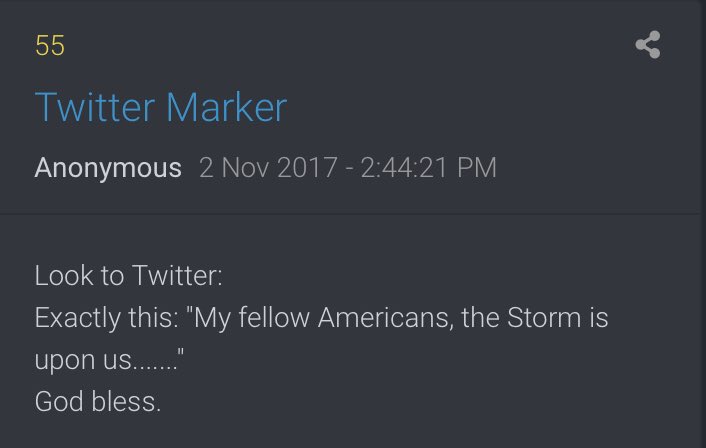 "Yet when they cried out to the Lord in their trouble, the Lord brought them out of their distress. He calmed
#TheStorm
 and its waves quieted down. So they rejoiced that the waves became quiet, and he led them to their desired haven." Psalm 107:28-31
#StormIsUponUs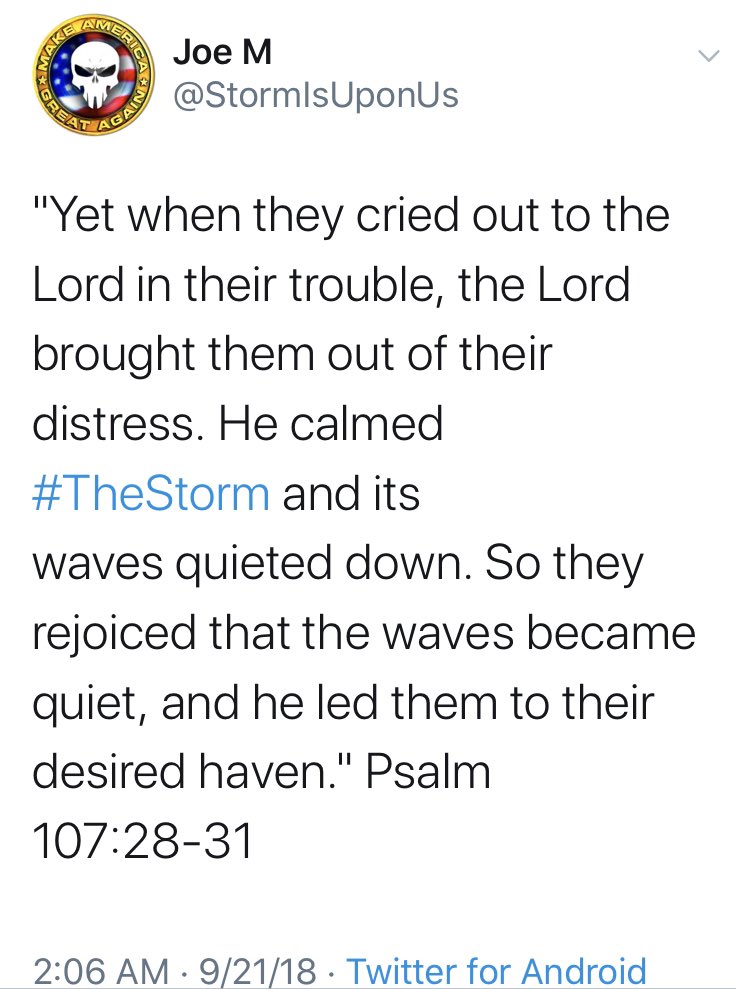 Thessalonians 5:5. "We were no longer in the dark. We know where we came from, we know why we are here, we know where we are going. Be sure to live as a child of the light each day."
#PatriotsFight
#QAnon
#StormIsUponUs
❤️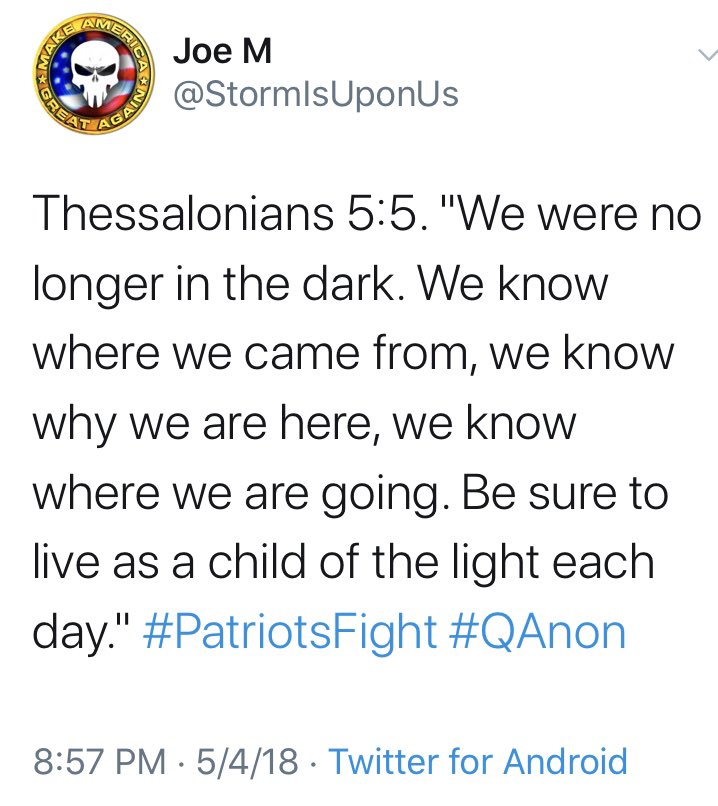 I added this previous song and verse I had tweeted for Joe & his family in July and in September!!
Message from Joe!! ❤️ I know he and the Mrs. aren't finished with their work In the Great Awakening!! He always said he would make another video when we enter the Justice phase, so keep your eyes open!
#StormIsUponUs
#BeThePlan
#WWG1WGA