I will try to post charts and analysis one day before the trading day from here on, as I am getting requests on the same.
Price closed above 11970 in
#NIFTY
which is a very good sign for bulls,
If the price accepts above this level tomorrow, I am expecting a good up move.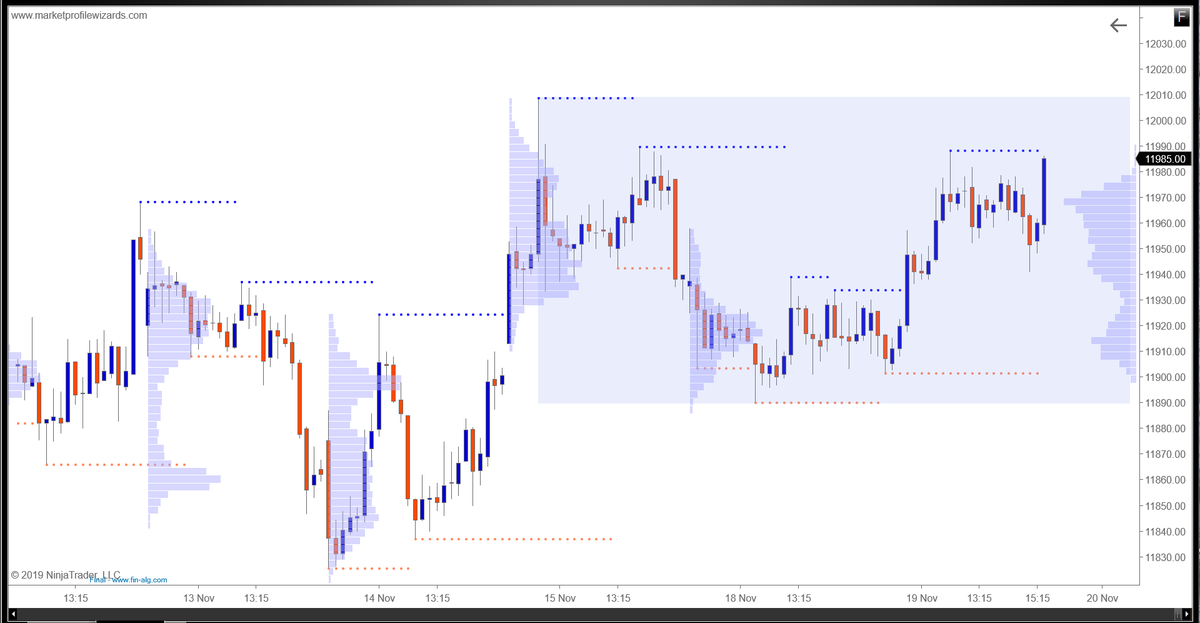 However, the 11990-12010 zone is very crucial for buyers tomorrow.
If price fails to trade above this zone comfortably, price is expected to trade within bracket 11890-12010.
Crucial levels for
#NIFTY
11900,11940,11970 & 12010
The decisiveness of buyers is quite strong in
#BANKNIFTY
compared to
#NIFTY
and the trend is very clear here.
Price acceptance above 31315 is a necessity to get further upmove.
Crucial levels for
#BANKNIFTY
30950,31150 & 31315
respect the RISK!
HAPPY TRADING :)