Looks like the hate campaign against Professor Thompson is full of "disgusted" white men at the ready to signal their commitment to a political litmus test employed by a totalitarian ideology.
Look at the adorable little totalitarian trying to get her job or cancel the organization.
@MitchKeller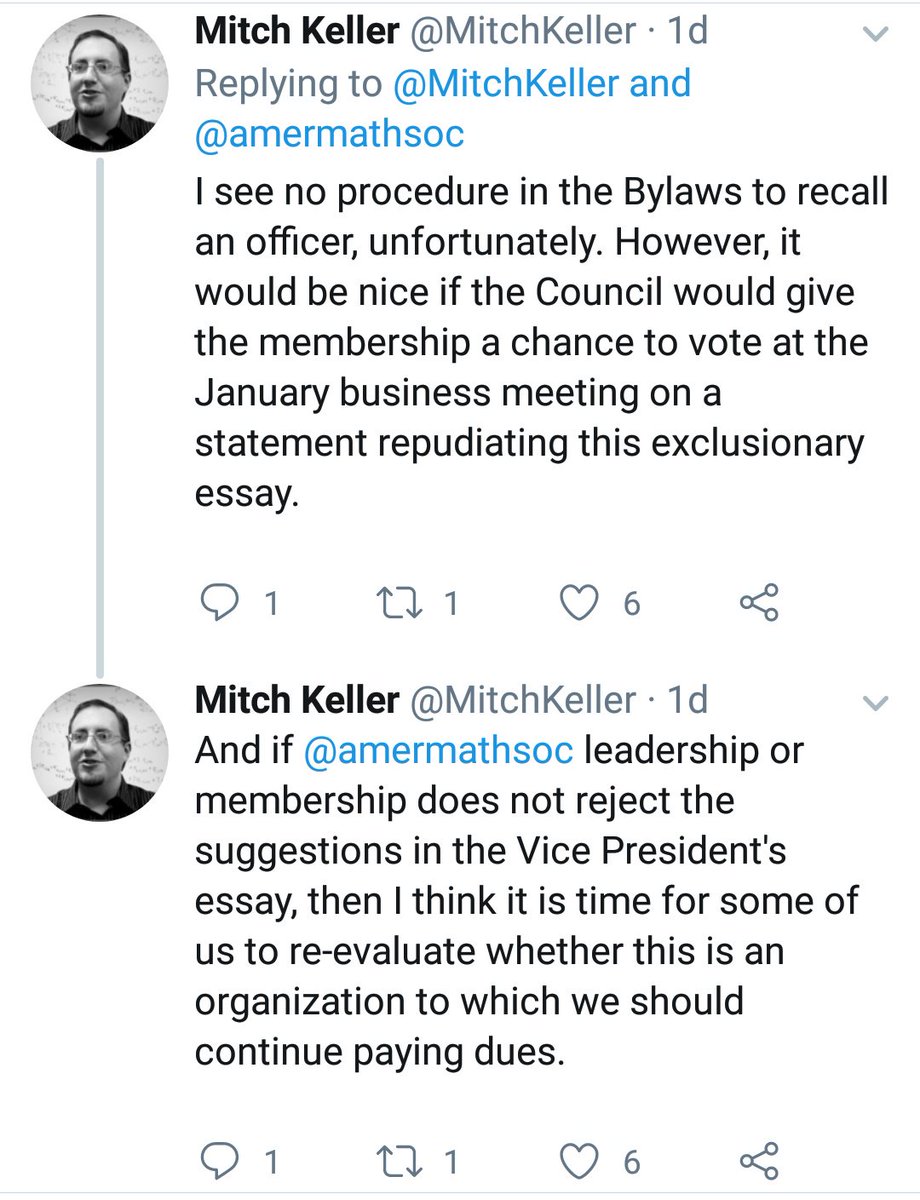 This marks time for your friendly reminder that "diversity" isn't actually about diversity. It's about diverse demographic groups, each of whom speaks "authentically" according to their Theorized group relationship to "power." It's Theory as a selfish meme again.
Theory always serves Theory. People like
@MitchKeller
, who speak from Theory, serve Theory too. "Diversity" serves Theory as well. Theory tolerates only support for and promotion of Theory, and, being critical, it doesn't care about the people or institutions it uses on the way.
The case of Professor Thompson and the AMS is yet another brilliant example of a simple truth: "diversity" isn't about helping people in the groups it claims to be helping, it's about helping those who promote Theory. It's advancement of The Party.