😂😂😂 an "avalanche of evidence" says Josh Marshall.

Here's what Lisa Page said about the FBI's "evidence" they uncovered by the start of the Mueller probe:

"It still existed in the scope of possibility that there
would be literally nothing..." connecting Trump to Russia.
Even by the time Mueller was appointed the best they had was a thought that maybe some low level campaign associate was unwittingly involved in the release of information.
Source:
lawfareblog.com/document-trans…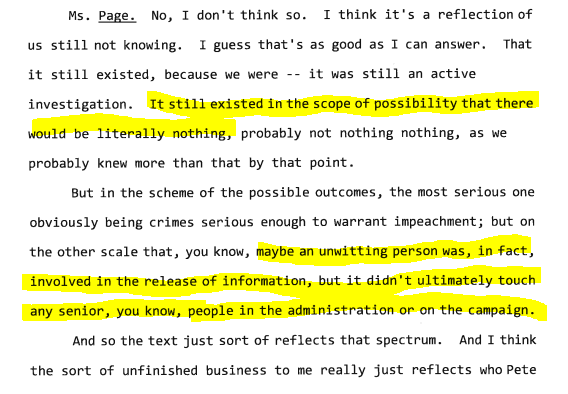 This again shows how ridiculous it is for the New York Times to claim that running spies at the Trump campaign wasn't spying on the campaign, they had no evidence of any criminality and still don't even after the Mueller probe, they were trying to spy on people to find evidence.