Second thread of live tweets from tonight...
#LSCAB
. LSC elections are in April 2020. Hearing from Chip Johnson about engagement strategy.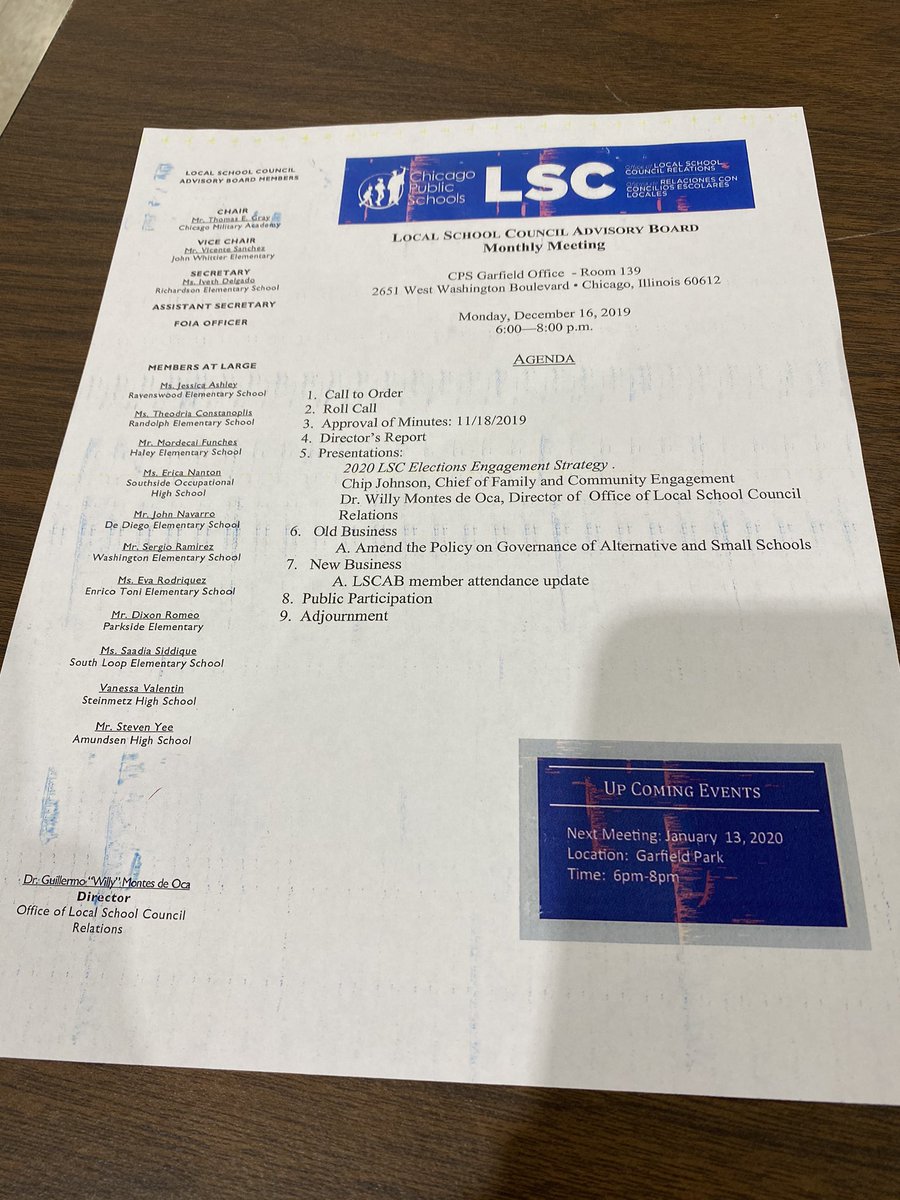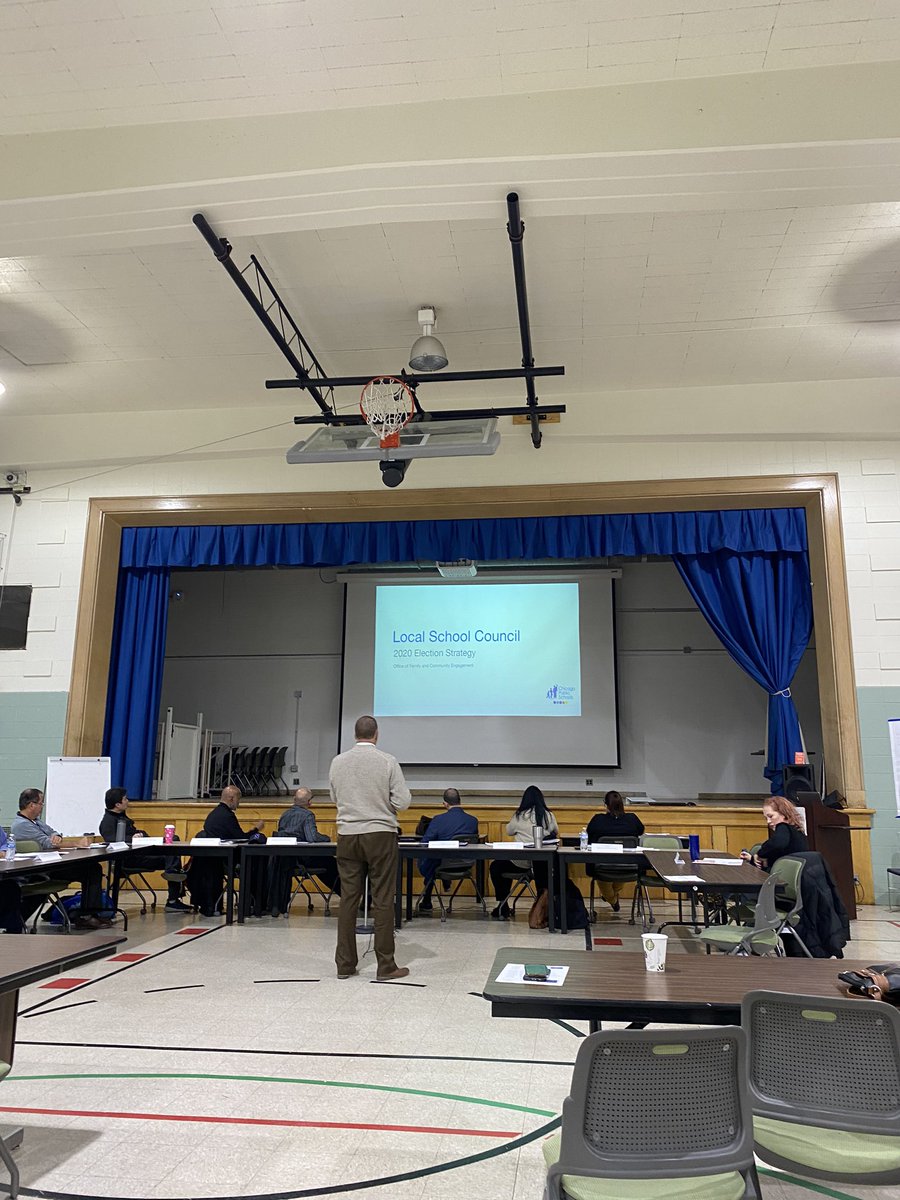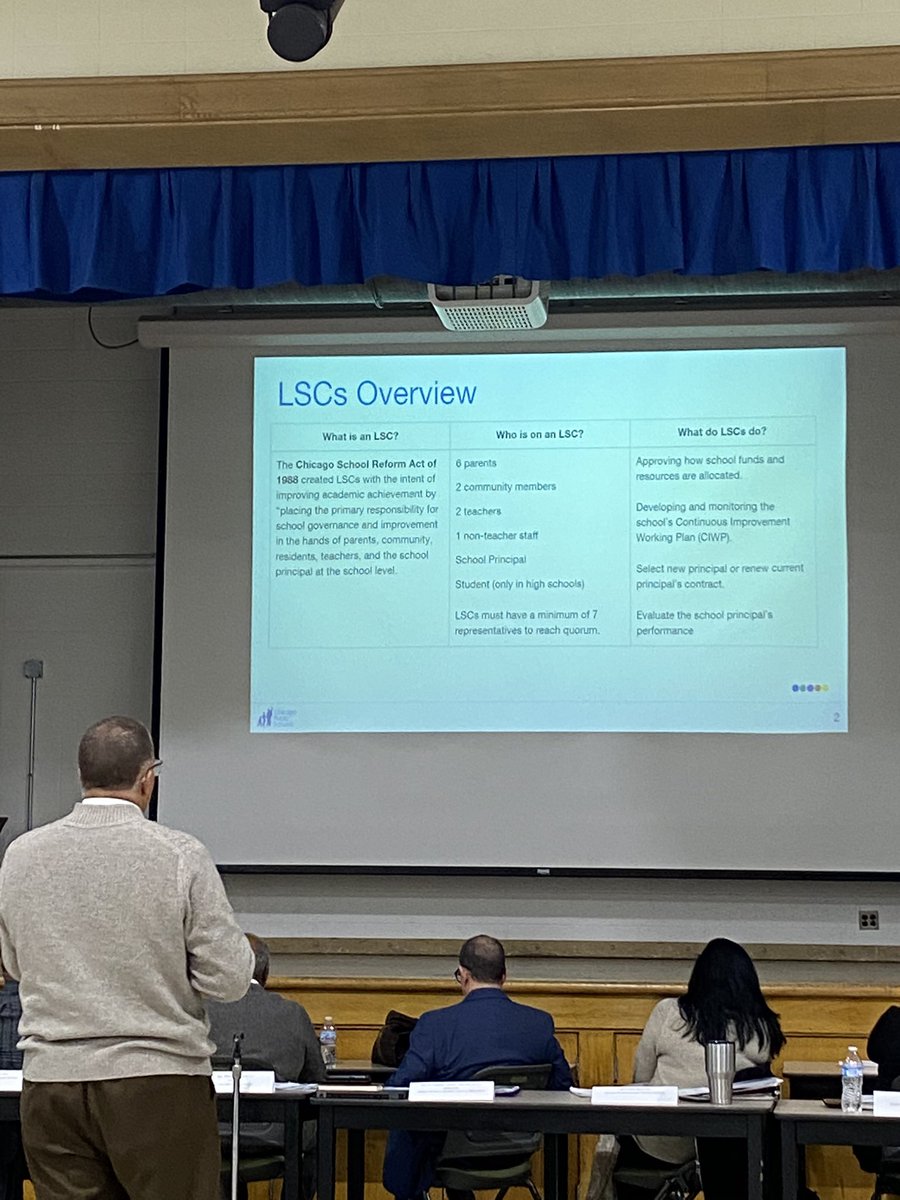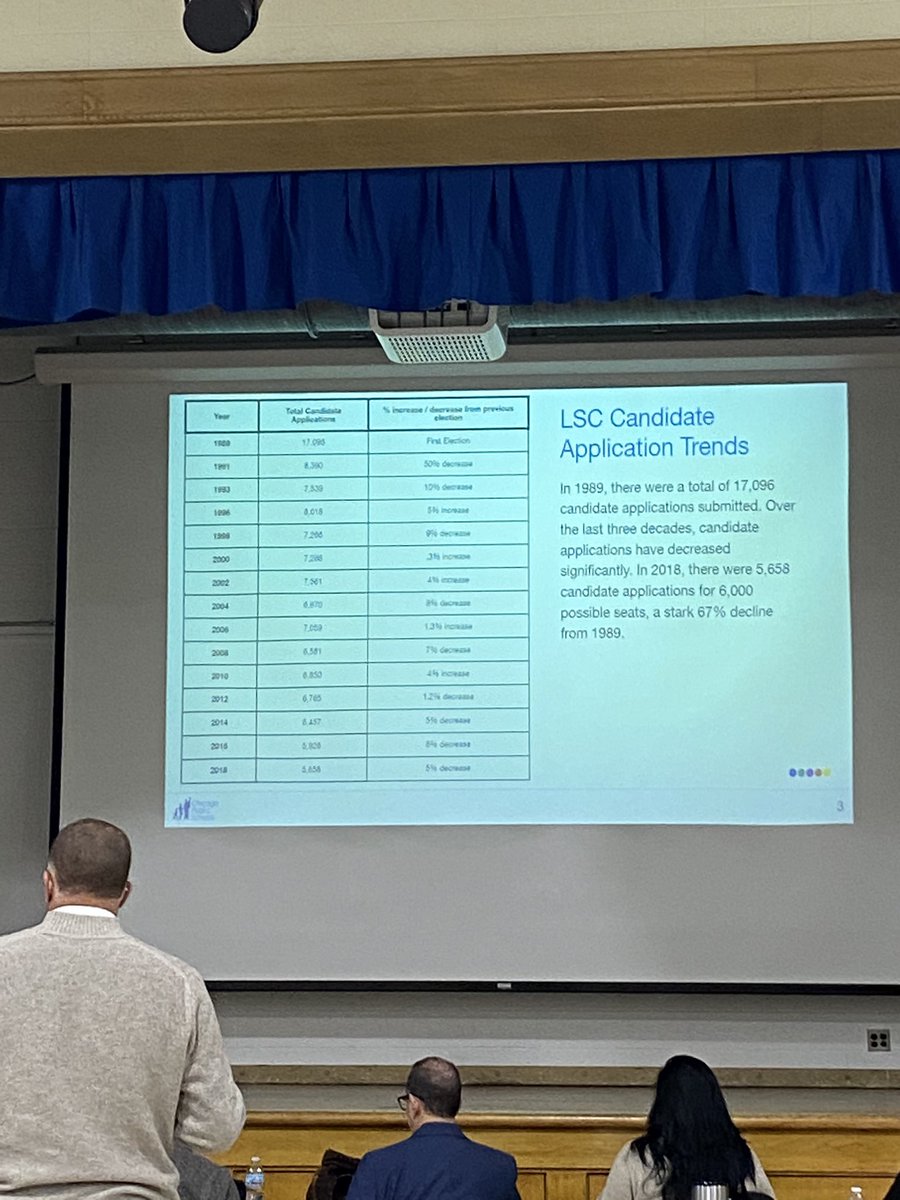 2020 LSC Elections EngAgment Strategy
#LSCAB
presentation. CPS goal is to recruit 8k candidates , 10 Ps per school engaged in process.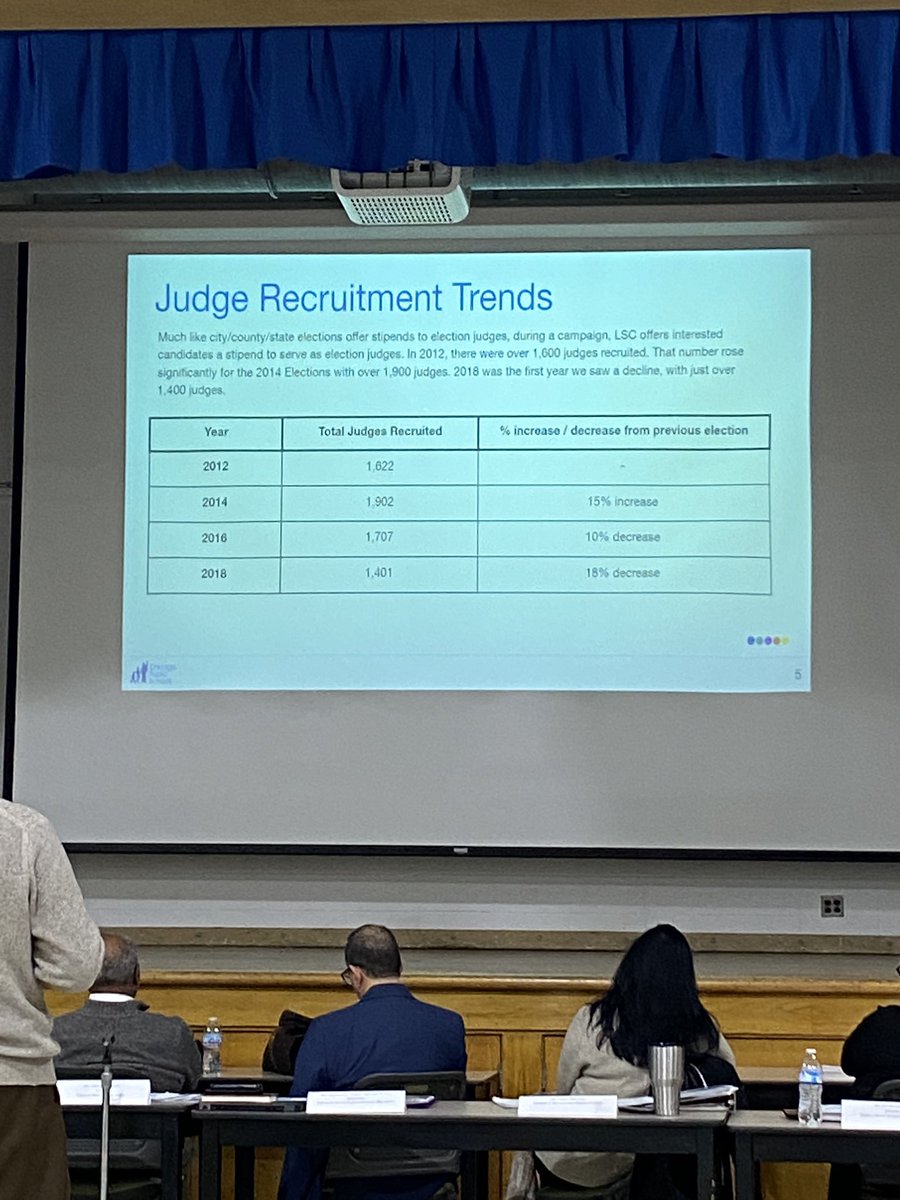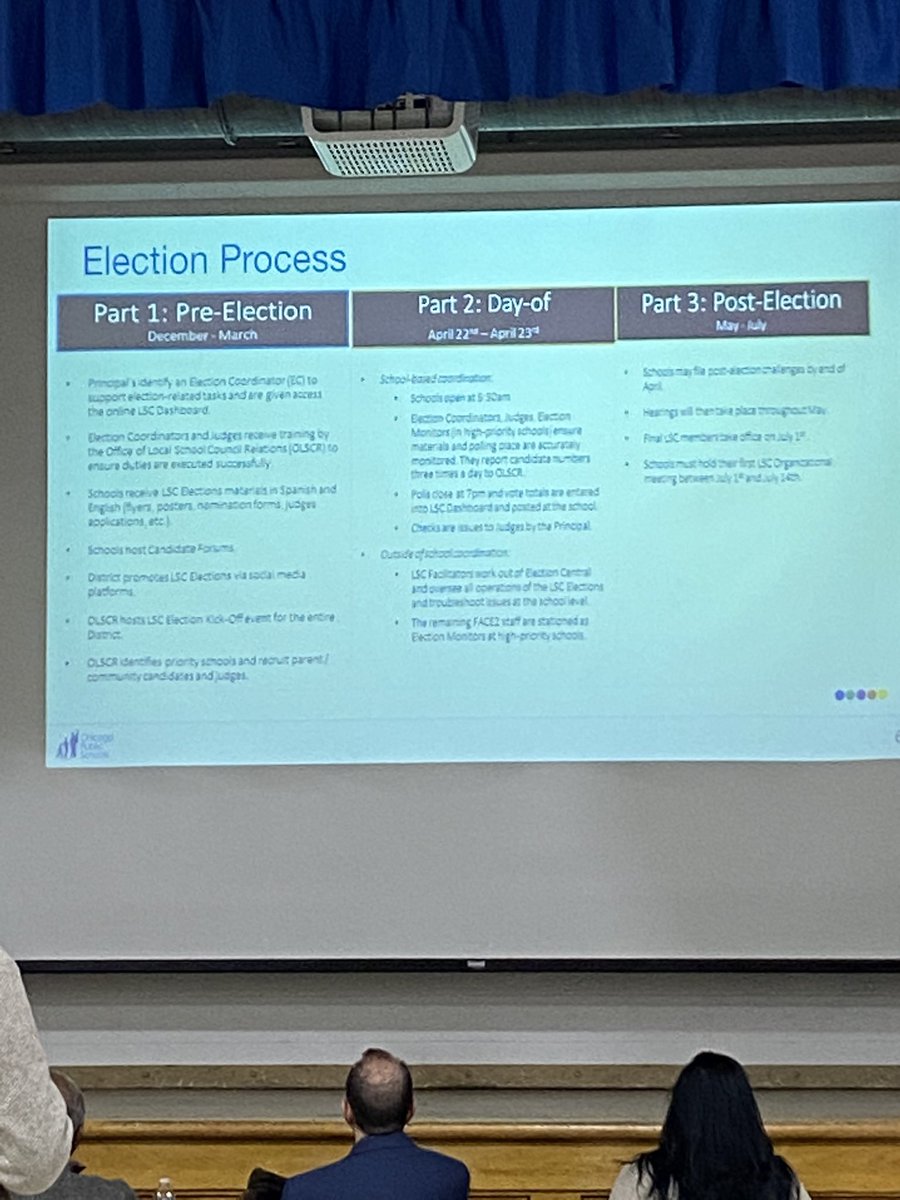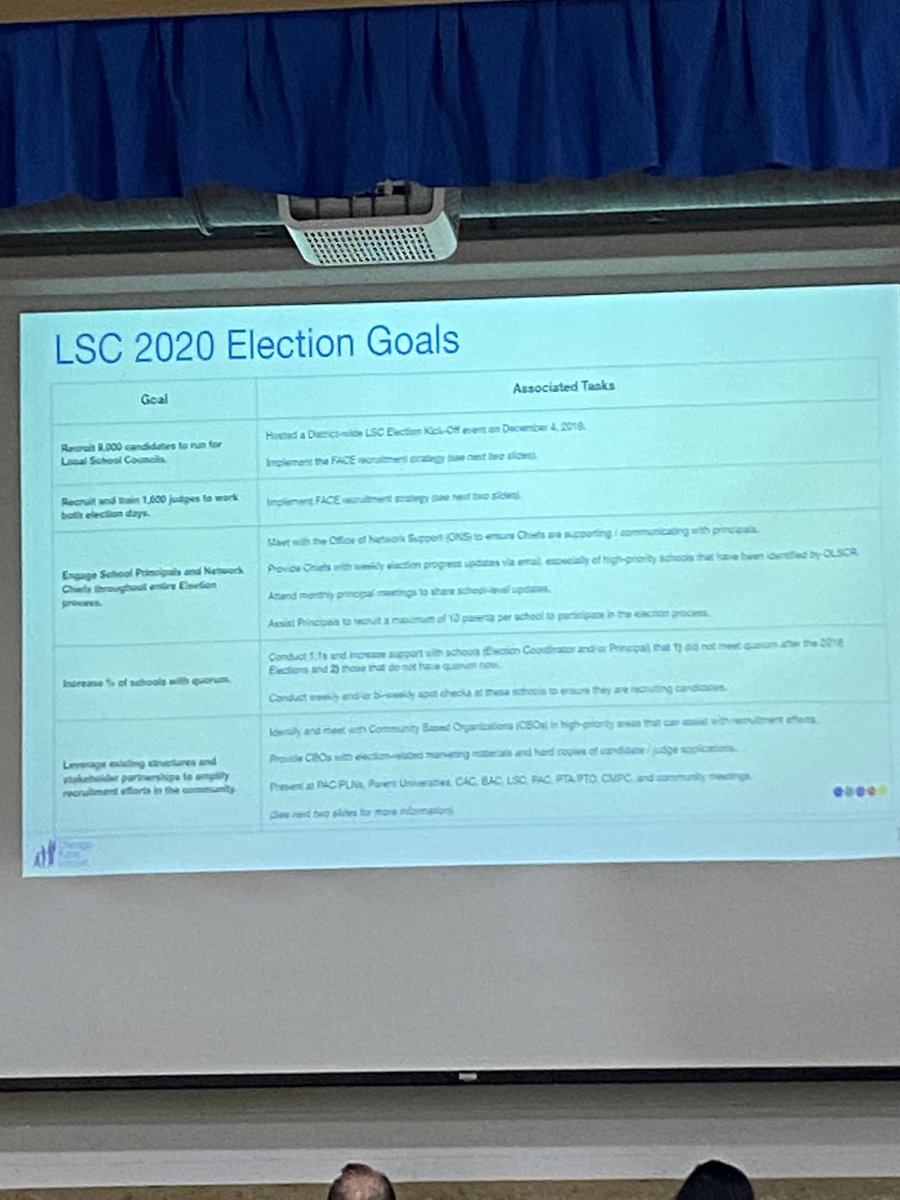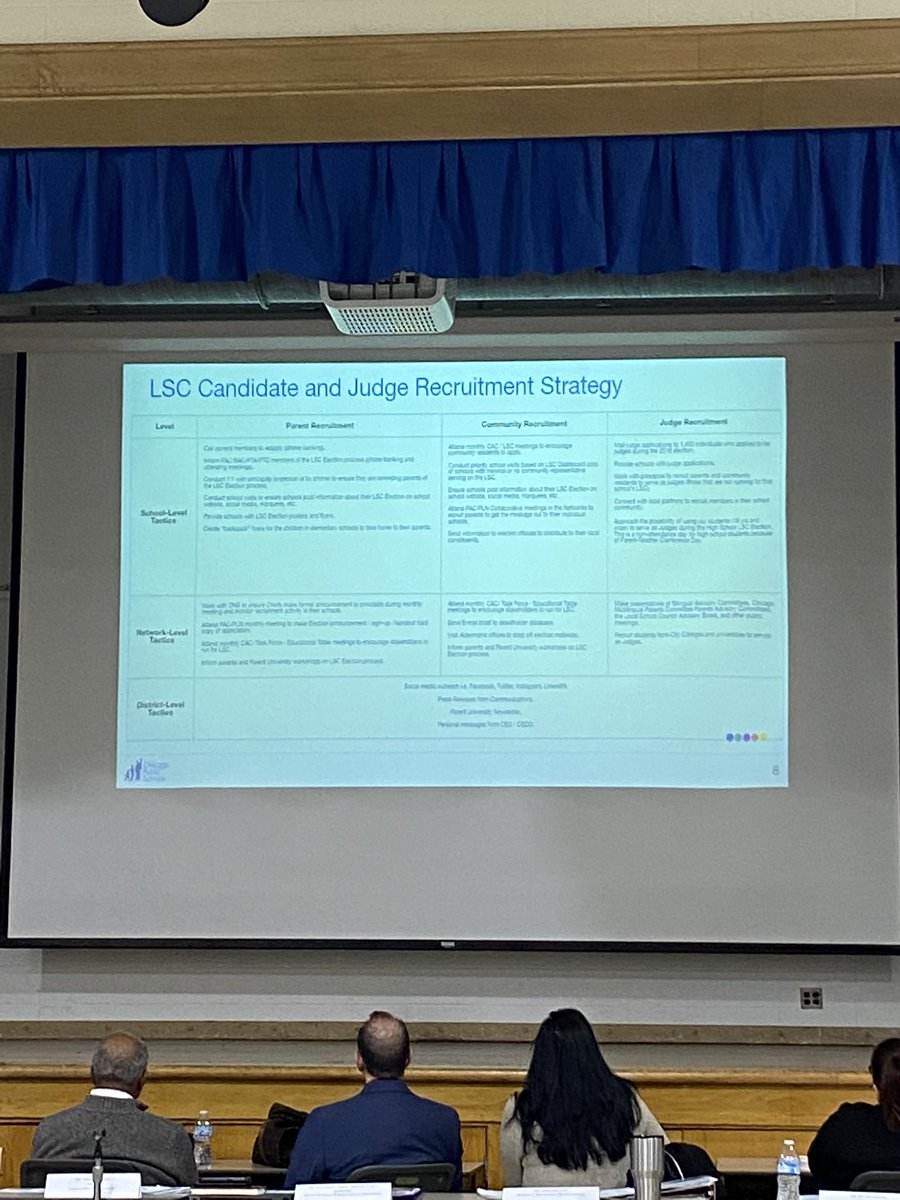 They really need judges for 2020 LSC Elections. Consider it. Cps is looking into if they can have HS student judges at HS LSC elections since no school for them that day.
I think I missed this slide.
#LSCAB
asking questions. One is asking for a LSC at Solorio HS- says parents want it. Johnson says they should have one. Parent says PAC & BAC at Solorio. (Solorio is AUSL...)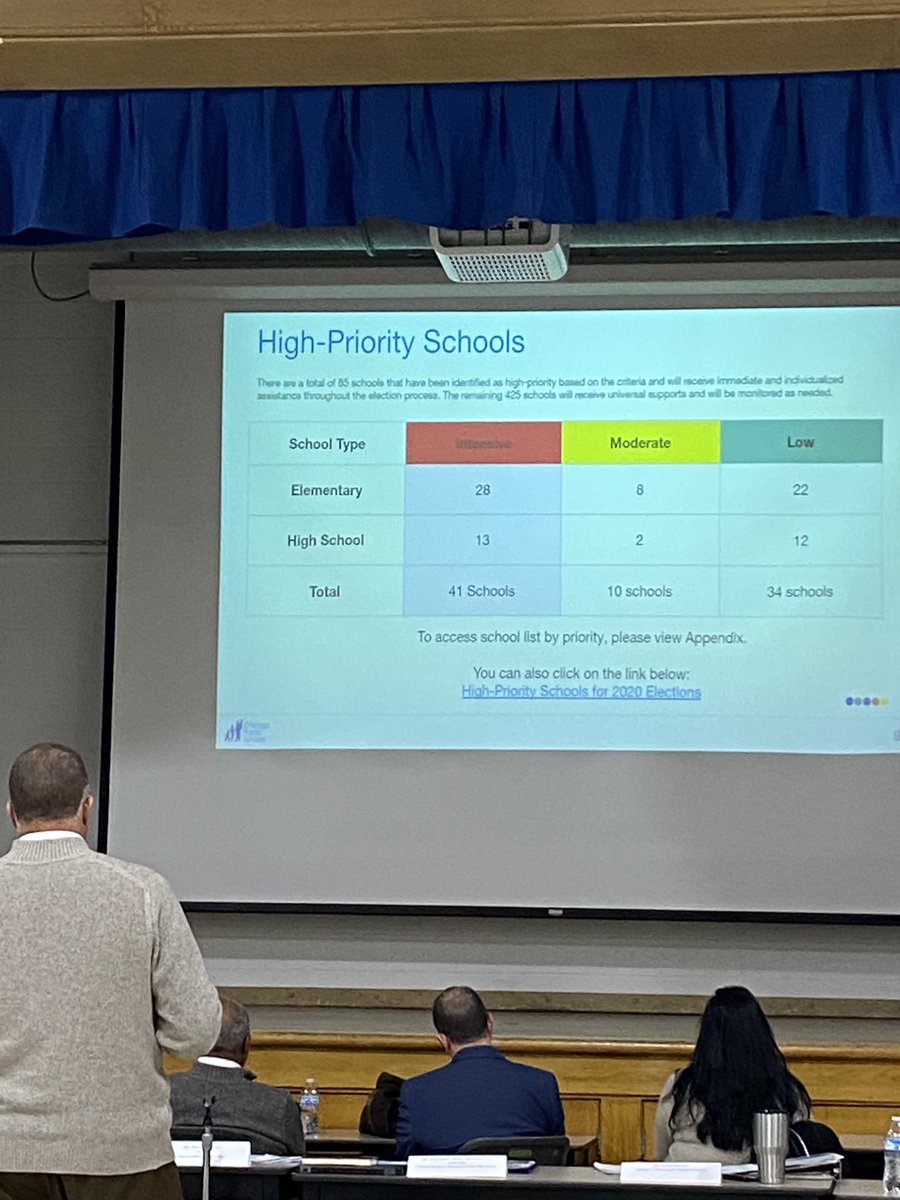 Montes de Oca says all AUSL schools have & should have LSCs. Some might not have one b/c they didn't have enough people run for LSC in 2018 (?!?) So AUSL folks out there: if Principal says there is not a LSC, demand the paperwork, they have one. (Also, get others to run)
Old Business at
#LSCAB
: amend the policy on governance of alt & small schls. Last mtg there were some ques so it was tabled. Changing min age of LSC person from 18 to 17. More discussion & questions.
Policy passes unanimously. New Business:
#LSCAB
member attendance update. 1 member has missed 3 consecutive meetings. A certified letter will be sent to this member & there may be a removal. Member asks if anyone has reached out. Montes de Oca says he's called & sent texts.
On to public participation. Someone is giving each
#LSCAB
member a little gift. She's a student, I believe. Public participation is basically go around & introduce yourself.
.
@hchipjohnson
asked a ques he received via Twitter. How can I find out if my school is a LSC or ALSC? Montes de Oca says check a schl's website (!) or ask at the school (!). Probably have to call Office of LSC RElations. Note: I had to FOIA that info 2 yrs ago, I couldn't find
Lots of ques about judges... I missed a bunch. Can candidates be judges at their school? No. Staff? No. Can you request where you want to judge? Yes but CPS decides placement.
Meeting is adjourned. Next mtg is Jan 13, 6pm, CPS Garfield offices.