Been getting a lot of emails from this predatory journal lately, so I decided to submit this manuscript. Stay tuned. 🤞🤞🤞
longdom.org/entomology-orn…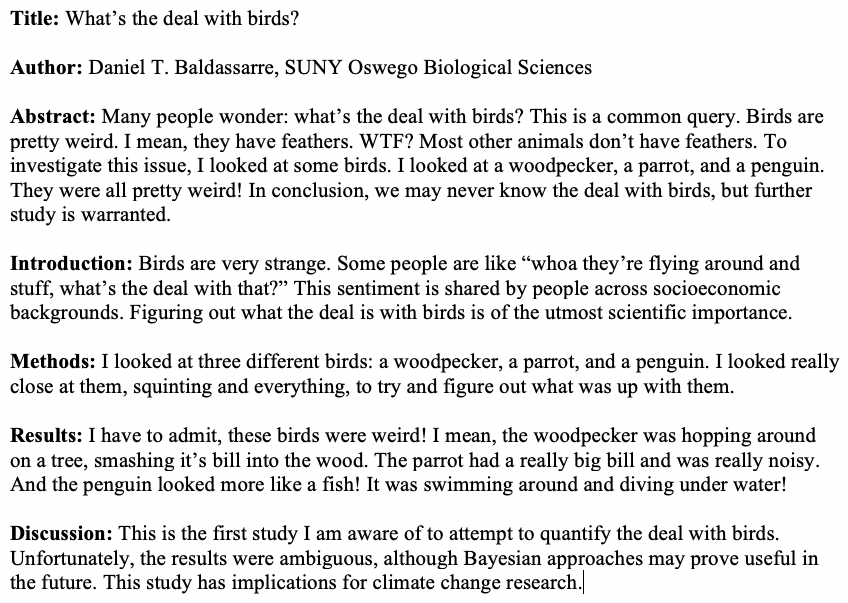 To be fair, I really want to know what makes a bird tick...
This is my data repository thanks Cory!
UPDATE: Devastating news! Desk rejection! Appreciate the quick turnaround time though. Thinking of reformatting for Nature...
#PublishOrPerish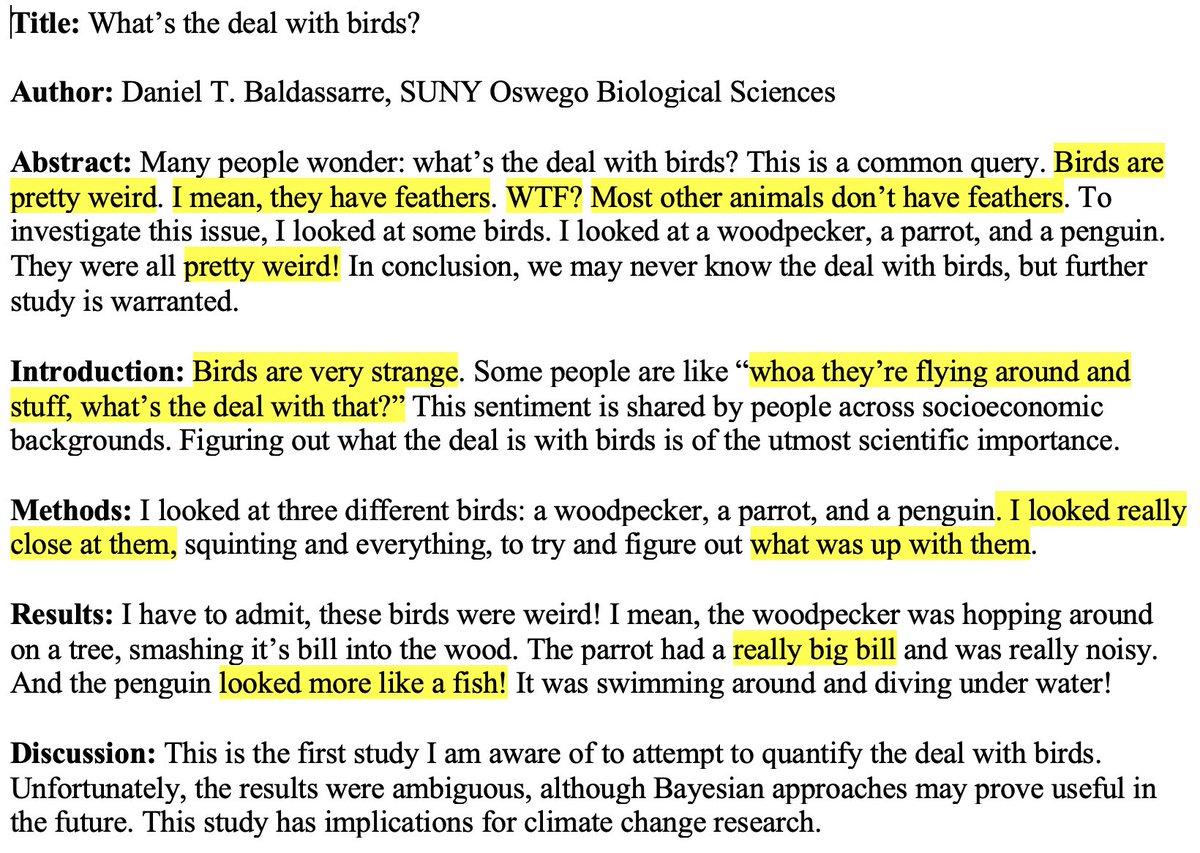 AMAZING news folks. I submitted my paper to the prestigious Scientific Journal of Research & Reviews
irispublishers.com/sjrr/
and it was accepted! They formatted it for publication, including
@stacyfarina
's lovely figure! Now to come up with $1,600...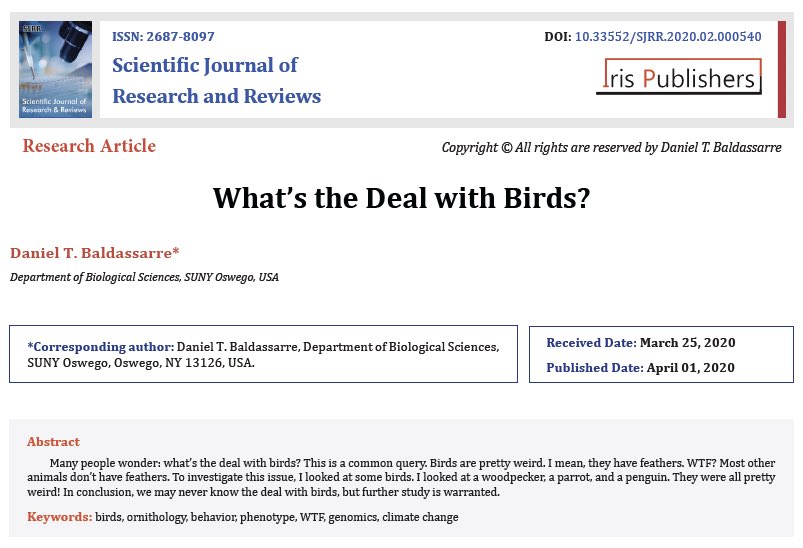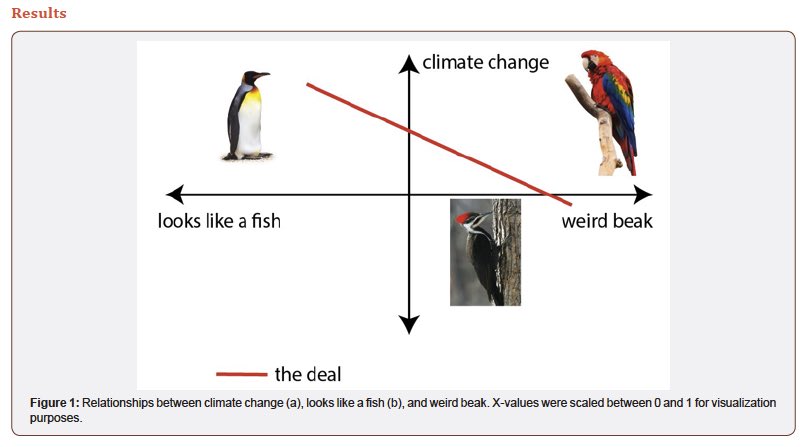 FOLKS. We did it. We wore them down. WE WON. This random, sketchy, blatant scam of a predatory journal decided to publish my magnum opus FOR FREE. You can now find the final, published version in all it's glory here:
irispublishers.com/sjrr/pdf/SJRR.…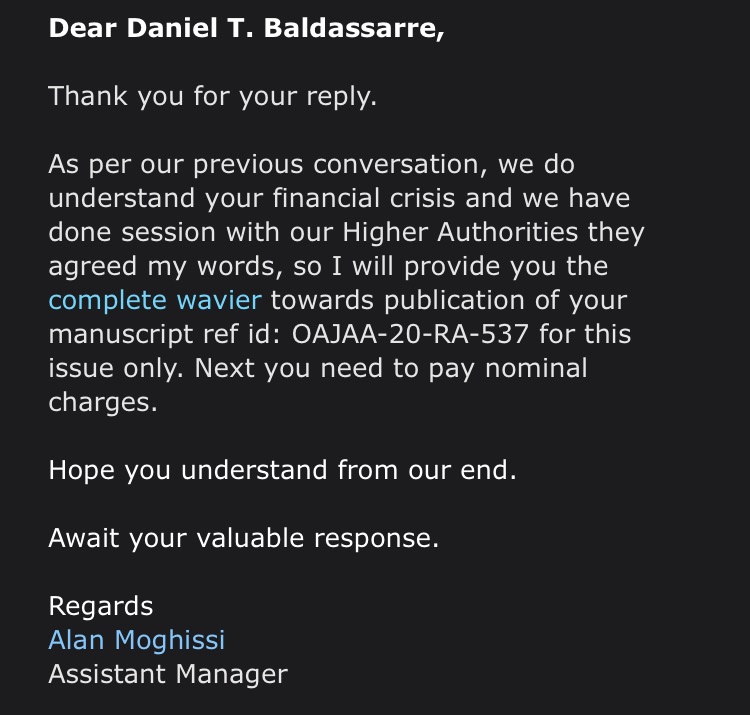 See Jerry Coyne's commentary here. I especially like "By the way, the author's name, Daniel T. Baldassarre, sounds like a hoax name, too, but he's a real biologist..."
Great science inspires great art!