This is an interesting tweet about the alleged police "warning" given to
@Glinner
by West Yorkshire Police.
1)
there is no such thing as a Police "warning". You are either charged (then convicted or acquitted) or cautioned (which equates to a guilty plea).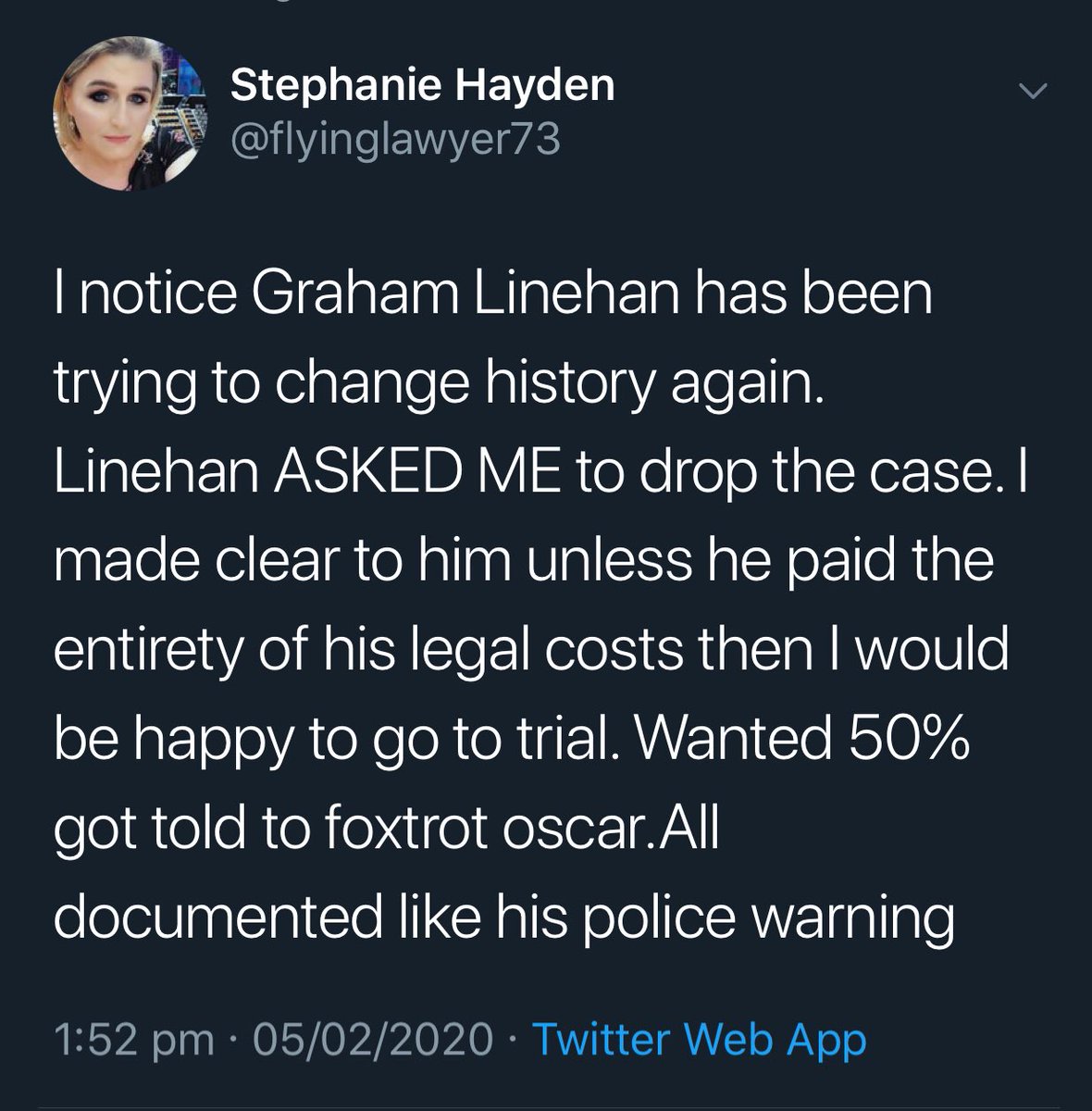 2)
what police do where there are "allegations of unproven harassment" is issue a "Police Information Notice" which is an administrative record that (a) "warms" you an allegation has been made and (b) the accused has been informed of this allegation.
4)
finally, and to show that Stephanie Hayden is apparently not being honest in the above tweet, in this case the police force which issues
@glinner
with the "warning" has a policy of only giving then in person and not "over the phone".
westyorkshire.police.uk/sites/default/…

Therefore as
@glinner
only received the "warning" via a telephone call, this doesn't actually amount to a warning at all according to the West York's Police own policy, which clearly states the "warning" cannot be given over the phone.
What this amounts to is a policeman calling Graham and saying Hayden has alleged harassment which is unproven and we are informing you of the allegation. Nothing more.

People should stop dining out on this. PINs are misused by cry-bullies as a cosh to score cheap points.
They are then reported by gullible and lazy journalists, such as the
@guardian
who cause unfair reputation damage by publishing misleading and inaccurate reportage.
The facts are; Hayden reported Graham for harassment and they called him and informed him of this.
That's it.
Oh, and as for the rest of the tweet, solicitors inviting claimants to discontinue because the claim has no merit is normal, especially when the claimant is skint and running-up costs the defendant won't ever get back. Key point is no damages were paid to Hayden, who had no case.