🔥Thread about China, the
#CoronaVirus
and a flashback to the SARS crisis, Sichuan earthquake, industrial accidents, finding truth, what happens next. And, why China won't recover for years.
This will be a mind altering thread so powerful it should be illegal.
Let's begin..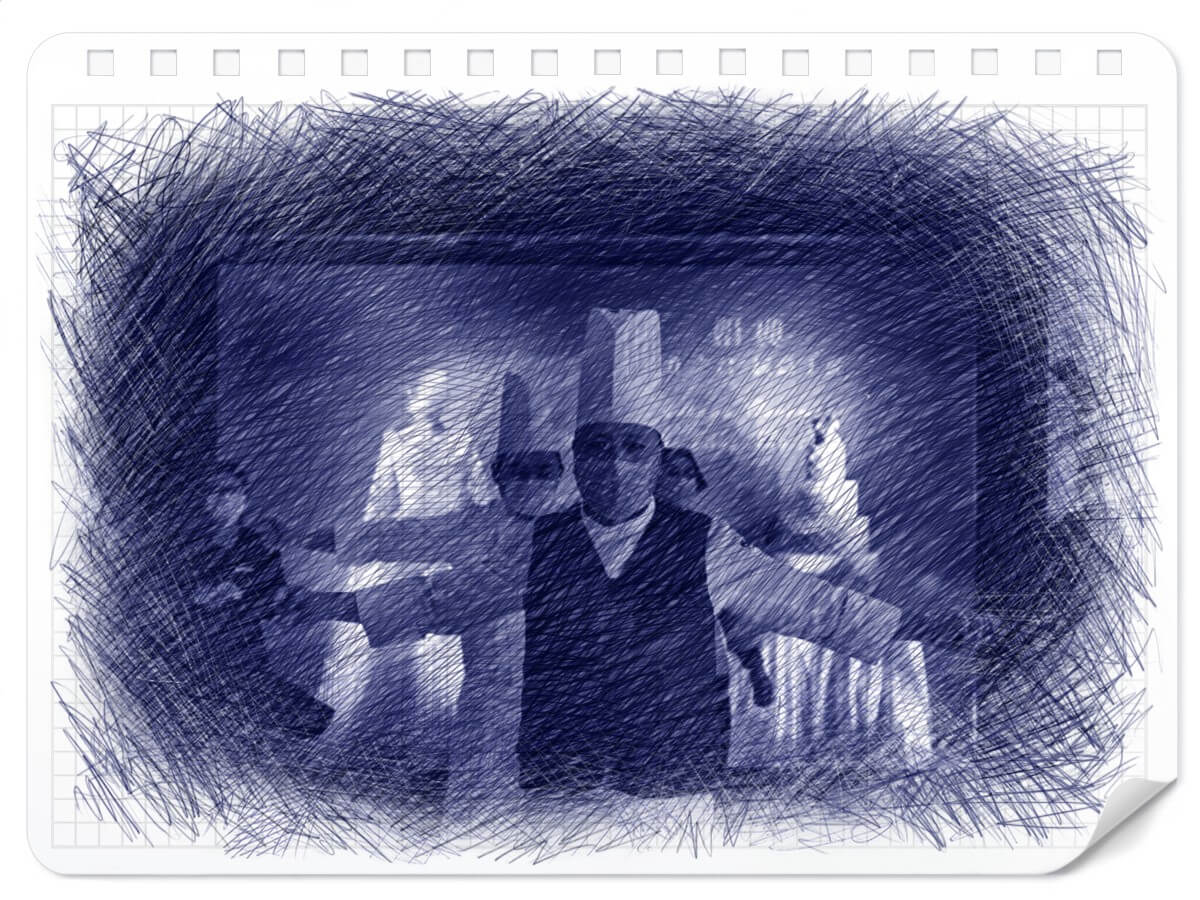 Part 1. CHINA'S PEOPLE OPERATING SYSTEM is regionally decentralized, the relationship between the people and the government is a "principal-agency" model. It is organized as a unitary form in a three-tier hierarchy:
1.
CENTRAL government controls major decisions.
Since economic reforms, China implemented a system in which Provincial govs have contracts w/Central for total amount or share of taxes & profits revenue to be remitted, provincial govs keep the rest
news.bbc.co.uk/2/hi/asia-paci…
2.
Local governments: Executes resolutions and decisions of upper-tier gov structures.
It is difficult to FIND TRUTH.
The process of transferring info from bottom up the decision-making pyramid is complex and requires reporting at each level with compounding points of failure
3.
Citizens
Have no effective monitoring system by which the public can supervise behavior of local gov.
They must endure territorialism, departmentalism, and the fragmentation of authoritarianism.
High economic inequality has weakened its immune system, it is unstable
When in crisis, the regular completion of rituals is imperative and it is utilized to transmit a perception of compassion, stability and optimism, the continuance of governing and determination in the face of uncertainty.
In liberal democracy, crisis has potential to remove incumbent regime, however there are other parties that can take their place.
In China, a crisis threaten the one party regime. Loss of legitimacy has a cascading effect, spilling over in all areas the CCP is involved in.
Over $12b in goods and services were donated to quake victims in the year after the 2008 quake.
In 2009, researchers revealed that 80% of charitable donations after 2008's Sichuan earthquake were funneled into Chinese government coffers as "extra revenue".
bbc.com/news/world-asi…
2017 Guandong Waterways. 470k tons of untreated sewage discharged into rivers in the provincial capital of Guangzhou, China's third-largest city, with a population of over 14m.

2005 Songhua River benzene spill: 100 tons released, reached Harbin's water supply, a city of 4m
2015 Tianjin: 700 tons of sodium cyanide released. 115 firefighters/police die

2008 winter: 78m displaced, 14 provinces, regions and municipalities blanketed

2016 floods: 147k houses destroyed. 21k sq miles of farmland under water

2019 Jiangsu fertilizer explosion kills 78
Chinese health personnel were notified about the "strange disease" in mid-December.
In January health experts were sent to Heyuan and diagnosed the disease as an infection caused by a 'certain virus'.
ncbi.nlm.nih.gov/books/NBK92479/
A Chinese physician reported the disease to a local anti-epidemic station, who then alerted the local anti-epidemic station.

The initial investigation report sent Jan 27, marked "top secret," = only top provincial health officials and the Ministry of Health could open it
Government reaction was delayed by the problem of "FINDING TRUTH", the information flow within Chinese hierarchy.
For 3 days, there were no authorized provincial health officials available to open the document.
After the document was opened/read, the provincial bureau distributed a bulletin to hospitals. However....most health workers were on vacation for the Chinese New Year.
In the meantime, the public was kept completely uninformed about the disease.
According to the "Implementing Regulations on the State Secrets Law", until the Ministry chose to make info about SARS public, any physician or journalist who reported on the disease would risk being persecuted for leaking state secrets.
On Feb 8, reports about a "deadly flu" began to be sent via short messages on mobile phones in Guangzhou. In the evening, words like bird flu and anthrax started to appear on some local Internet sites
On February 10, a circular appeared in the local media that acknowledging the disease and listed some preventive measures, such as vinegar fumes to disinfect the air.

On February 11, Health officials finally broke the silence by holding press conferences about the disease.
The Guangzhou government announced the illness was "comprehensively" under control and the provincial gov halted reporting on the disease on February 23.
At the end of Feb, +/- 50% Guangzhou's 900 cases were health workers.
By March, the epidemic was raging in Beijing
Information obstructions and lack of interdepartmental cooperation during the crisis is China's "fragmented authoritarianism" = authority below the peak of the Chinese system is fragmented and disjointed =bogged-down policy process which is characterized by extensive bargaining
Part 5: CORONAVIRUS
January 2020 Coronavirus epidemic emerged and spread quickly from China's Wuhan City, in the Hubei Province
February 7 the coronavirus became a crisis within China. The approach to relief was shifted, adopting a system called Counterpart Assistance:
The policy change:

FROM aid dispersal from top-down command by the central government

TO counterpart assistance in which the authority for resource allocation is delegated from the central government to local governments
Counterpart Assistance was incorporated into the Chinese system in the 1970s as policies in which designated developed regions use their fiscal revenue, agricultural resources, human capital, technology, etc., to provide support to lesser developed, resource poor regions.
Counterpart Assistance is an administrative downtime that bypasses institutional barriers. It is easy to initiate, but inferior to a centralized system in solving for externalities such as corruption among local contractors, etc.,
Part 6: WHAT HAPPENS NEXT TO CHINA ECONOMY
Skipping away from precision, we'll move to direction...cos your patience is not inexhaustible, neither is mine.
China's stores and factories may shut down, but the clock still ticks. Businesses must still pay debts, with nothing coming in. They have to pay wages — otherwise, what will people do to buy food? People have to make mortgage payments and rent, likely with no income coming in.
Left alone, there could be a huge wave of bankruptcies, insolvencies, or just plan inability to pay the bills. A modestly long economic shutdown, left alone, could be a financial catastrophe.
China has no pandemic financial crisis plan that can forestall bankruptcies that were already being forestalled, without causing a new massive downstream crisis. There is no mechanism that floods China with money in the right spots but not in the wrong spots
I've written this because nobody else did, its your pocket list of other issues
1.
Dutch disease occurs when a large number of external resources flow into an area.
brookings.edu/blog/future-de…
DUTCH DISEASE
Counterpart Assistance draws human/material resources to non-tradable sector related to resource, causing wages to increase
Because they operate in global market, tradable sectors cannot adjust quickly to product prices and workers' wages through supply and demand.
As a result, workers shift to the non-tradable sector, causing the tradeable sector to lose export competitiveness in the market.
For example the building materials such as for hospitals are bricks, cement. To service this industry are restaurants and other non-tradeable sectors.
YUAN DEVALUATION
China has to initiate a liquidity and stimulus package in the next few weeks in March and April. This will be a pain that lingers on the exchange rate.
In 2019 China's central bank coerced its currency, the renminbi (RMB) to weaken to 7 RMB (to the U.S. dollar) offsetting the effects of US tariffs, the lowest its traded since 2008
adamtownsend.me/china-vs-us-up…
As a result of the band-aid, pricing power of Chinese firms in export intensive industries suffer negative price growth and even more so by lowering wholesale prices to counteract U.S continuing tariffs.
As pricing power weakens, they still need to pay interest on debt and also increasing wages due to internal inflation/food prices
The devaluation increases the credit risk of Chinese corporate debtors who have cash flows and collateral mainly denominated in RMB...
...but have borrowed from foreign lenders and counterparties in US dollar-denominated debt. $650b of this matures +/- 2020
The faster devaluation occurs, the more debtors will seek to convert RMB into dollars in an attempt to limit losses = a rapid drain in China's forex reserve
LOCAL PROVINCES

will bleed out as they are caught between fiscal stimulus and their own budget deficits. Revenues in 11 provinces contracted year-on-year in the first half of 2019 and revenue growth deceleration in 12 other
CHINA EXIM BANK
has a cash crunch and can't meet its obligations. As it's a bit complex, this post is helpful Beware the China Exim Bank – 8 countries with bilateral relationships with China along Belt and Road path on the road to ruin
adamtownsend.me/china-destruct…
SOCIAL INSTABILITY ABROAD COMES HOME TO ROOST
China's extraction economy all over the world. ain't pretty. This post is about China's digestion of Bolivia
adamtownsend.me/bolivia-coup-c…
CHINA AND PROPAGANDA
Its the only thread left for them to make a sweater (my saying, you can use it)
This is why they are pumping so much into US think tanks, universities, activist organizations and people with bow ties
CHINA HAS BEEN PAYING BRIBES INTO THE US FOR A LONG TIME

That's it, we're both tired and I'm socially distancing you from my tweets.
/End
🔥 But wait, there's more!
🎼 Turn up the volume, this was March 8 in a maskless Washington Square