1/n
#SadarPranam
to Ishvara within you
@NitinRaut_INC
ji.
U are completely unaware of the "Constituent Assembly Debates."
In this thread, I show how Dr.Ambedkar had rejected the amendment to insert"Secular, Socialist"in the Constitution. U may reply shud u hv enough substance.
2/n
I'm referring to the "Constituent Assembly Debate of November 15, 1948".
Prof K T Shah wanted to move an amendment clause(1) of article-1 & insert "Secular, Federal, Socialist".
@NitinRaut_INC
u must have heard Prof K T Shah's name at least, right?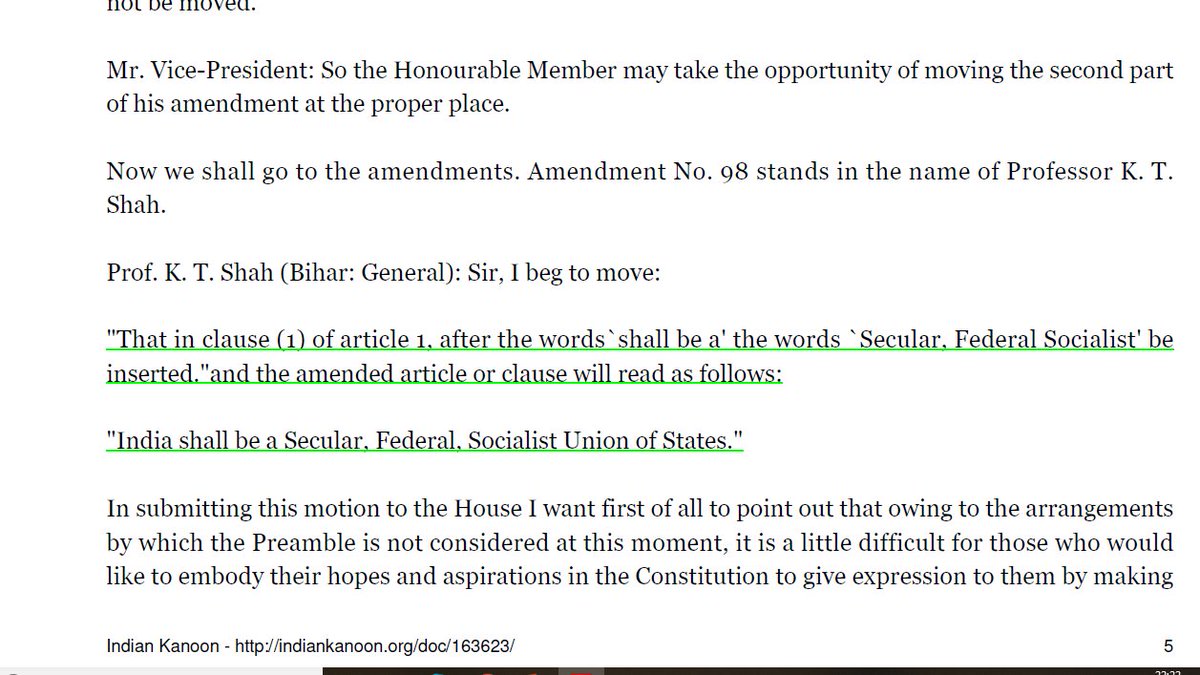 4/n
Secondly, Dr. Ambedkar mentions article 31.
@NitinRaut_INC
, Dr.Ambedkar asked Prof. Shah:
"If these directive principles to which I have drawn attention are not socialistic in their direction and in their content, I fail to understand what more socialism can be?"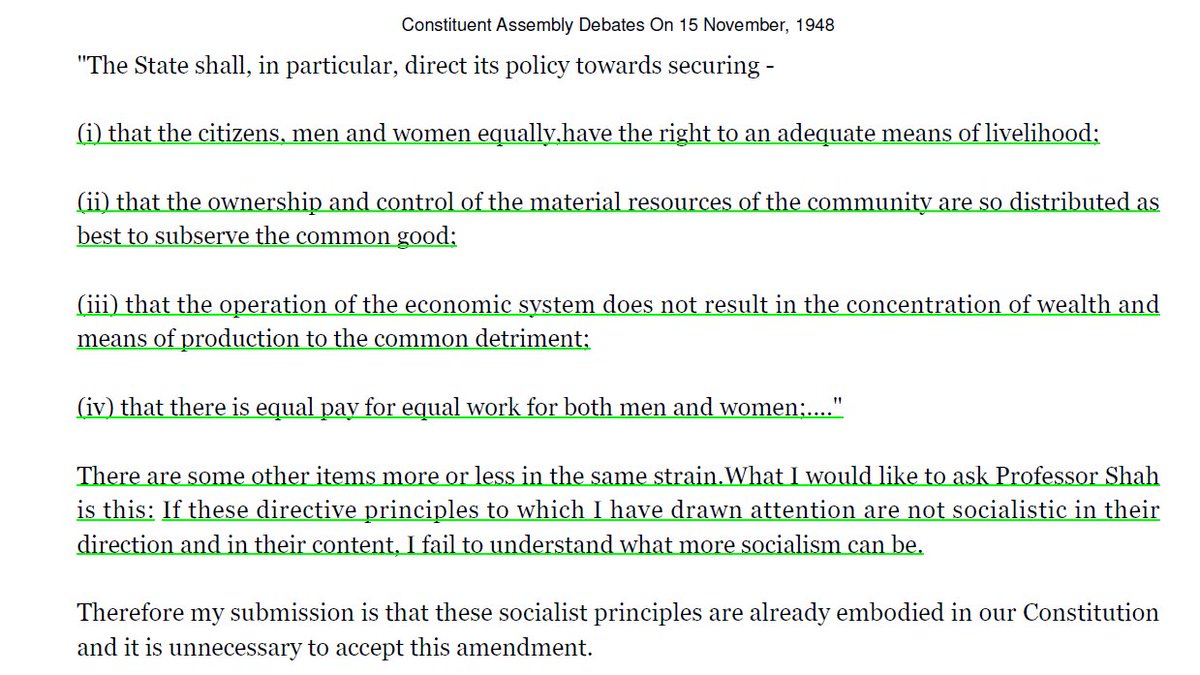 5/n
@NitinRaut_INC
, the point is that Dr.Ambedkar considered the state's policy towards people's welfare to be "socialist" (article-31) but he was completely against the "Socialism" to be imposed upon Citizen's of India.
These are two different aspects. Nitin ji, retrospect.
6/n
@NitinRaut_INC
ji, now you may say that Dr.Ambedkar never spoke about "Secularism" that day, then my answer would be that you better use a bit of common sense.
Dr.Ambedkar had rejected Prof.Shah's amendment move to insert, "Secular, Federal, Socialist" altogether.
7/n
@NitinRaut_INC
ji, it is appalling that despite being an important office-bearer of
@INCIndia
, you are so unaware even about the "Constituent Assembly Debates."
@INCIndia
, I request you to train your people about these important aspects. Shame.
8/n
I knew someone would come with such stupid argument and hence didn't finish the thread.
@vivekagnihotri
's question was "what was Dr.Ambedkar's opinion about the insertion of two Ss in the Constitution." Your Minister answered in rhetoric, I gave facts
9/n
I have a name, though you can call me Bhakt. It is not about what Dr.Ambedkar's views were, the point is why he rejected the insertion of "Secular, Socialist" which Indira Gandhi did insert.
In Ambedkar's PoV, Muslims can not ever be nationalist, so?
10/n
@shirazmahad
, Dr.Ambedkar had clearly said that though "Socialism" can be the flavour of the season but it doesn't mean it becomes ideology for citizens.
Read again what Ambedkar argued & don't waste my time. Come with evidence and debate or else pl stay away.