1)
As early as next Monday, Montreal's Jewish General Hospital will start conducting serological testing of its staff — a long-awaited development to help prevent a second wave of the
#COVID19
infections. Please click on my story below.
montrealgazette.com/news/local-new…
2)
First, though, I'd like to focus on Montreal's emergency-room predicament. Tonight, it's not only dire in Montreal, but critical in Laval and on the South Shore, threatening to undermine plans to ramp up elective surgeries in the metropolitan region.
3)
ER overcrowding was never acceptable before the
#pandemic
. In the midst of one, it's potentially dangerous. I've already reported 13 ER staff tested positive for the
#coronavirus
last Wednesday. ER congestion is a double concern as hospitals resume long-delayed surgeries.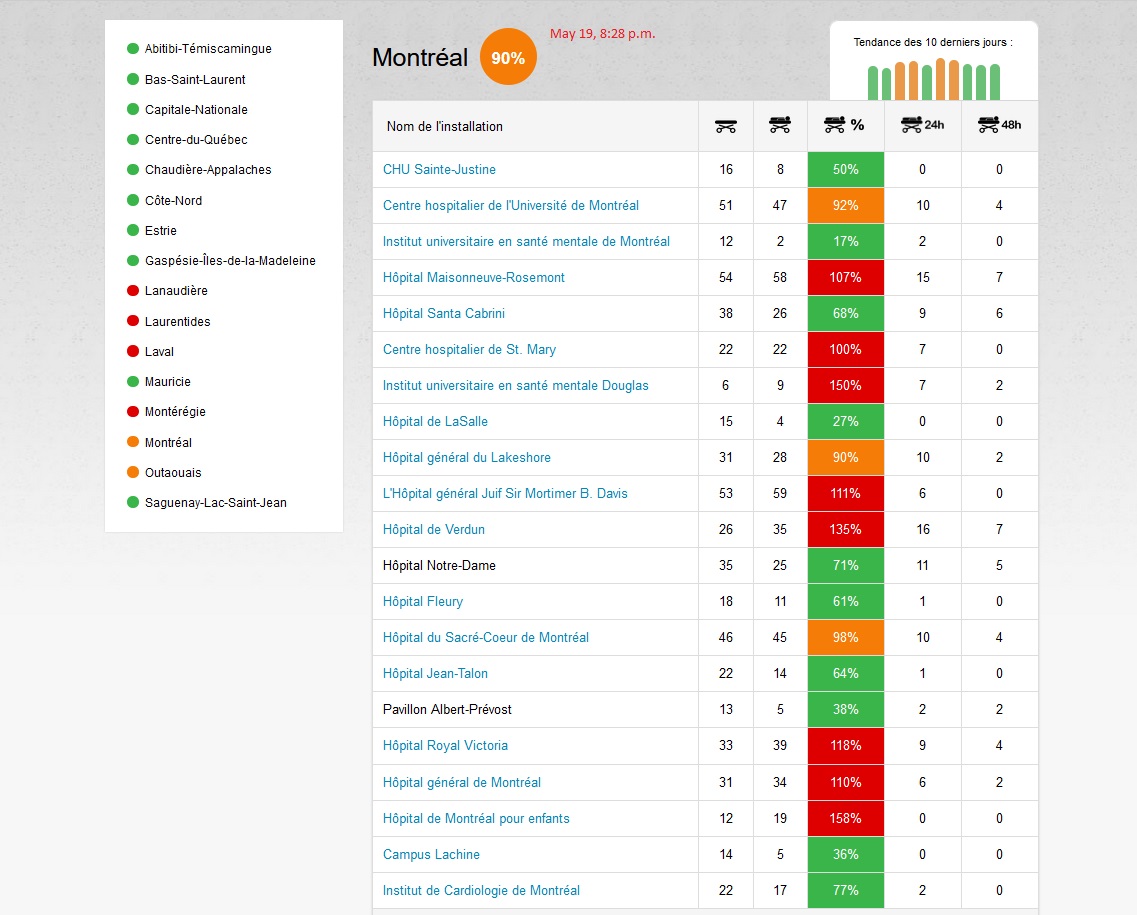 4)
Some ER patients will have to be admitted to wards, taking up beds that are also needed for post-operative recoveries. The pressures on hospitals are intense as it is, and the chart below shows St. Mary's ER in the
#COVID
hotspot of Côte-des-Neiges is at 100% capacity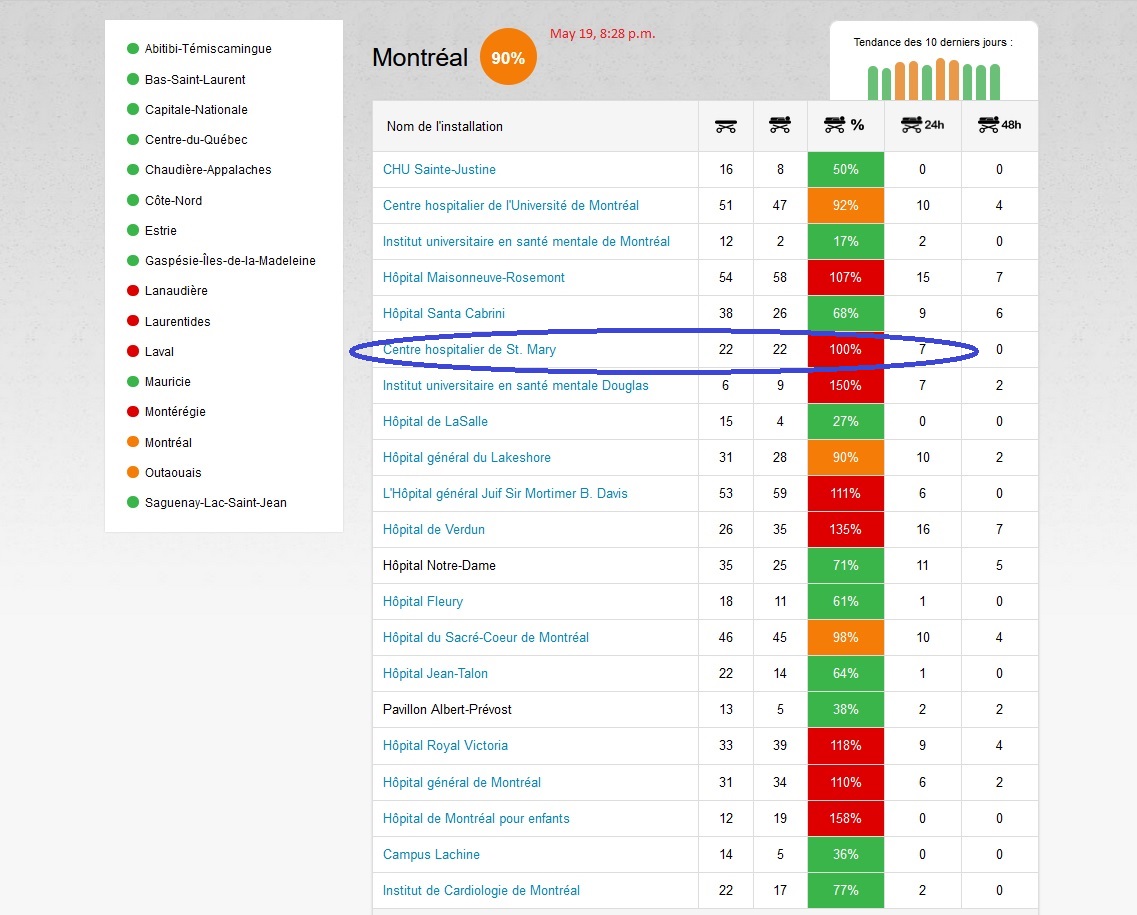 5)
As Quebec's top health officer, Dr.
@ArrudaHoracio
, said today of Montreal, "the situation is very fragile." He added that any surge in
#COVID
cases is "a problem for our capacity." He might as well have been taking about overcrowded ERs.
6)
Meanwhile, as the
#COVID
mortality chart below suggests, the number of deaths in Canada's epicenter is trending downwards, according to the dark blue line. This is good news, along with the serological tests. End of thread. Please stay safe everyone.