#DailyUpdate
#COVID19India
As total cases mount, the growth rate of ACTIVE cases = 3.6% - so doubling in 19 days. We are struggling to
#FlattenTheCurve
- need better isolation, tracing and testing strategies at local district levels across the country.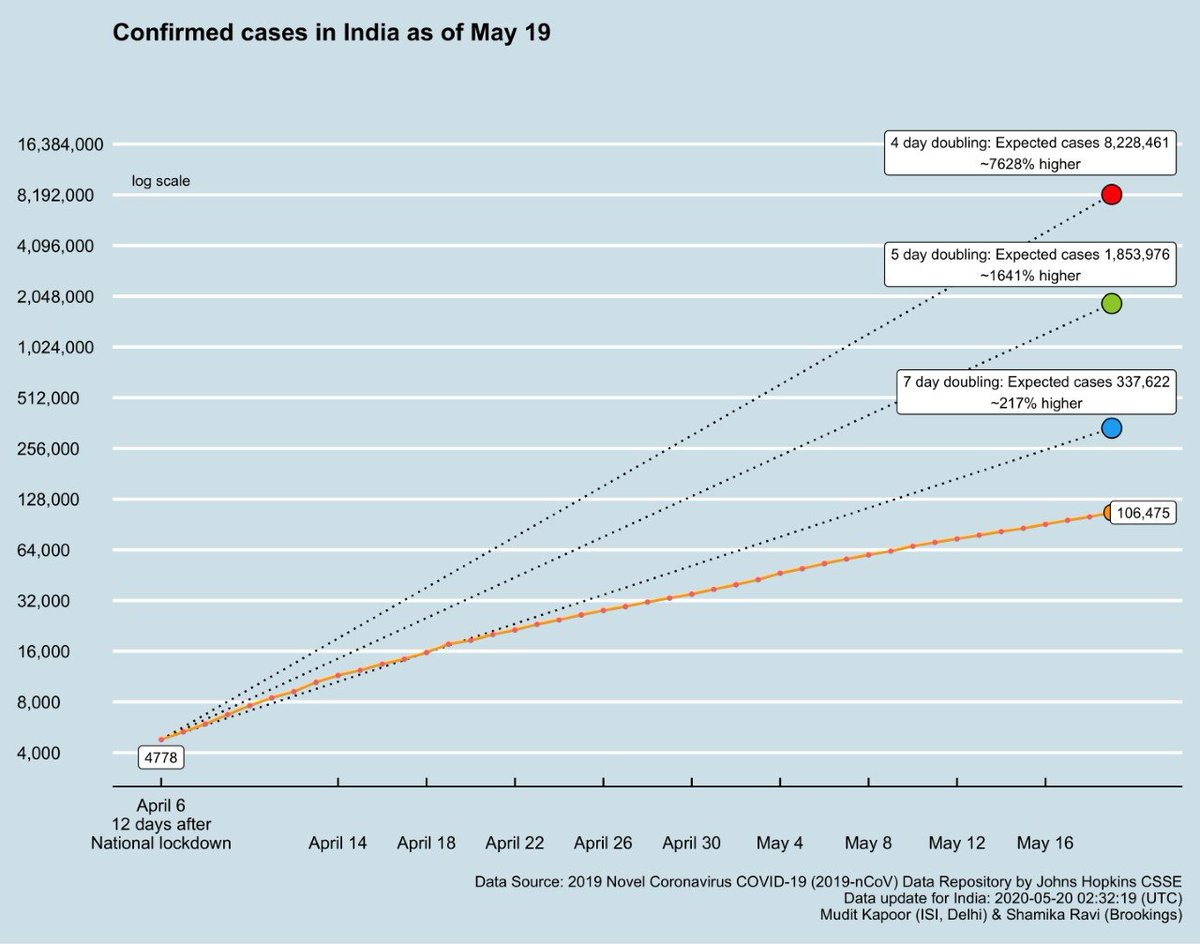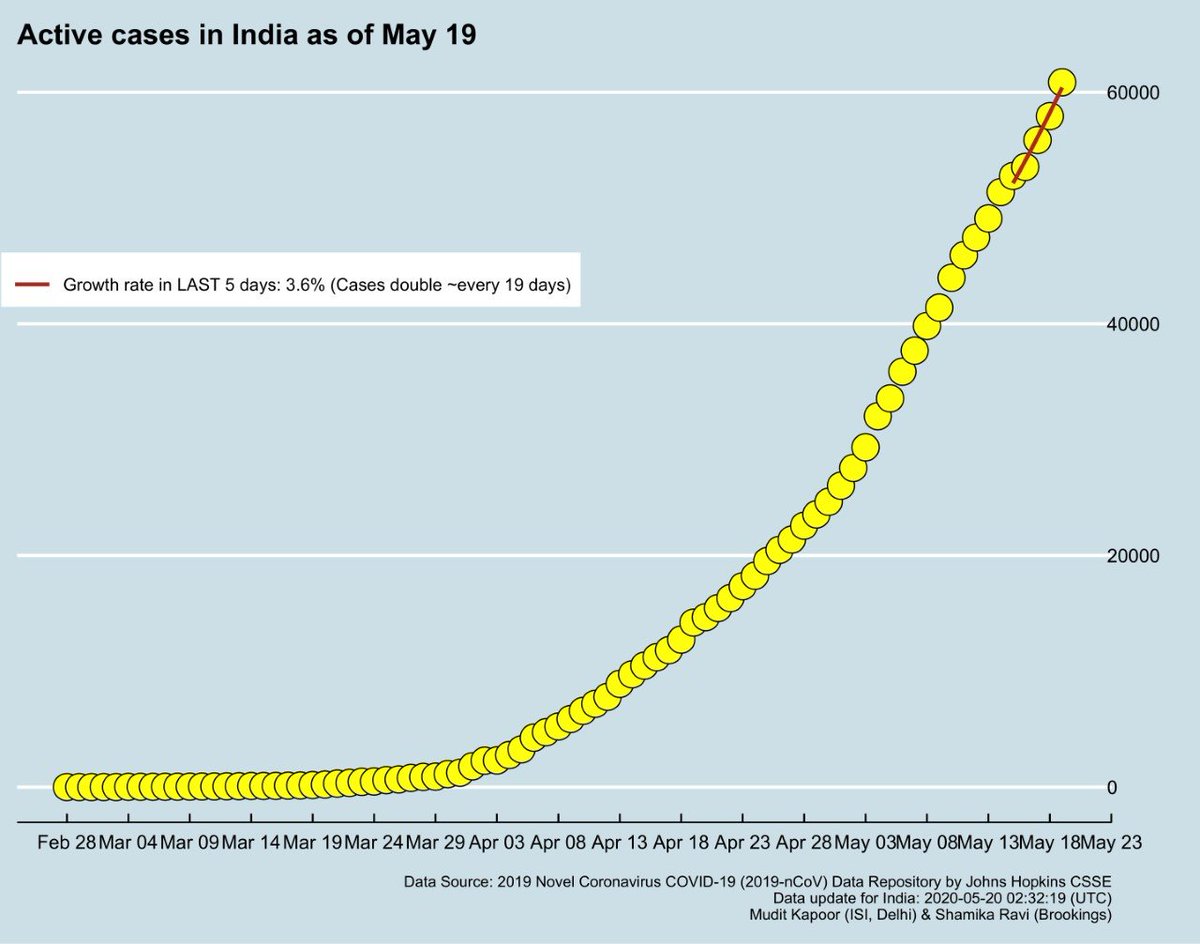 Which states are
#FlatteningTheCurve
? How is recovery looking?
1)
Doing well: KL, PB, CH, TR
2)
Early signs of
#FlatteningTheCurve
: AP, HR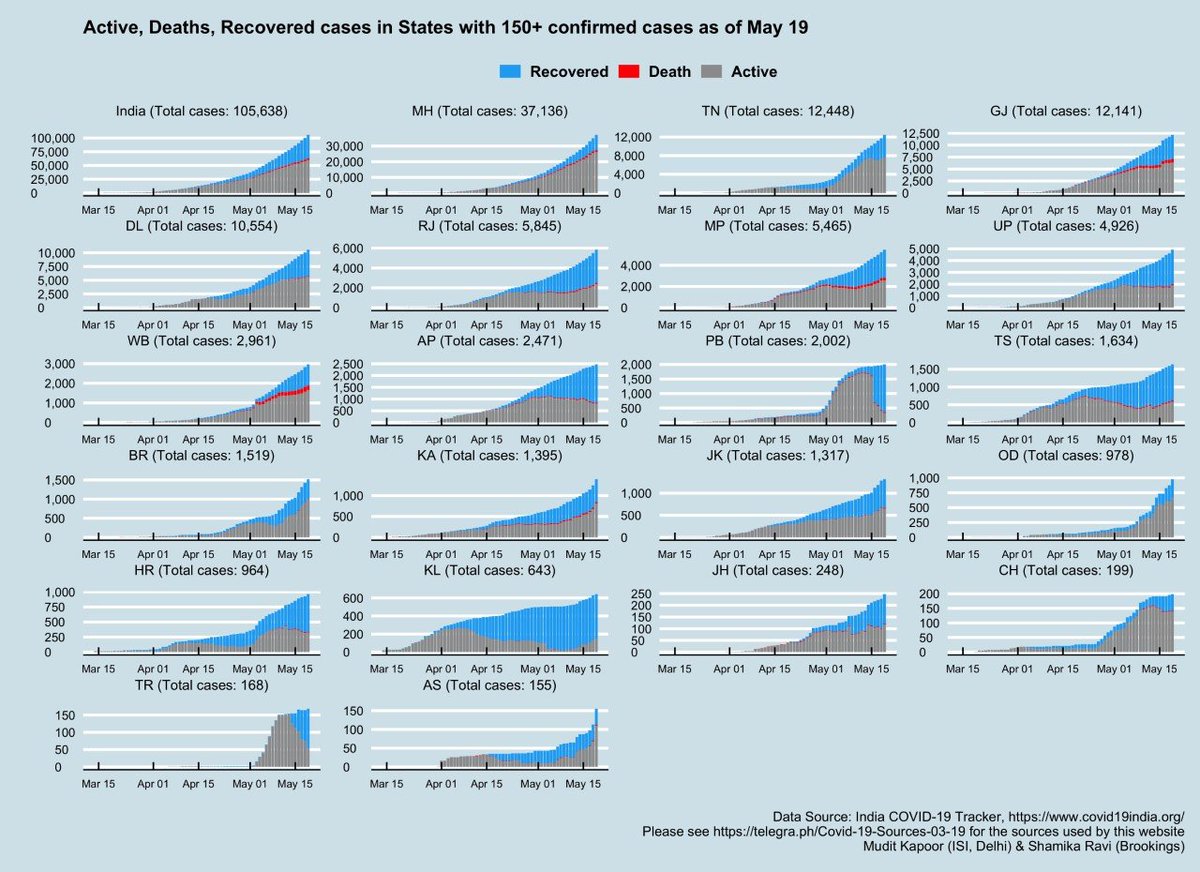 How are countries recovering?
1)
Very well: Germany, S Korea
2)
Slowly: Italy, Spain (data issues,
@JHUSystems
pls note) and slower France.
3)
Yet to show overall recovery (
#FlattenTheCurve
): US, UK, Russia, Brazil, India...since their ACTIVE cases are still rising...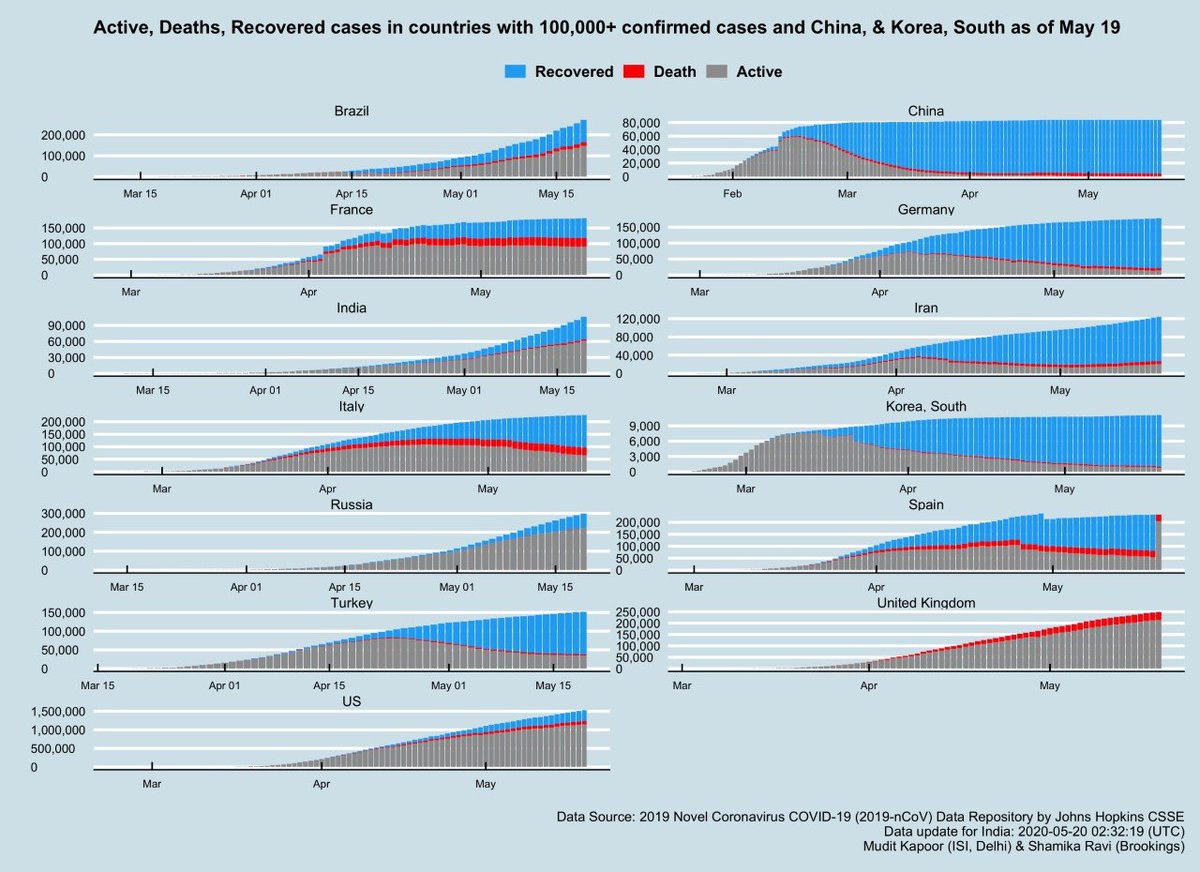 1)
ACTIVE cases still growing: US, UK, Russia, Brazil and India - they are yet to
#FlattenTheCurve
2)
Iran: Active cases rising ominously again, after weeks of strong recovery.